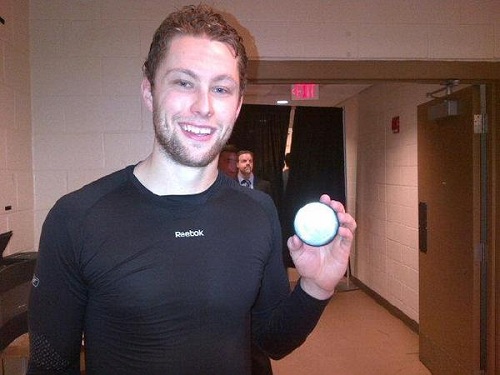 One of the worst things a fan can hear is that a key player won't be physically ready to start the new season, and in a shortened season like this one, that news can be devastating. At a time when every game counts, missing a star or two can alter the make-up and mood of the rest of the team.
There were two notable absences when the LA Kings played their opening game against the Chicago Blackhawks. Anze Kopitar was out with a knee injury, and Willie Mitchell was on the mend from knee surgery.
Enter No. 6, Jake Muzzin. The defenseman was originally drafted by the Pittsburgh Penguins in 2007. A few years later, in October 2010, he would become a member of the Kings AHL affiliate, the Manchester Monarchs, with a couple recalls to fill voids in the Kings roster, including during the 2012 Stanley Cup run.
The 23-year-old scored his first NHL goal on Jan. 26, 2013 in a game against the Kings playoffs rival, the Phoenix Coyotes. In net was former King, Jason LaBarbera. Muzzin also picked up an assist that night. He kept the energy up on the Jan. 28th game against the Vancouver Canucks and, while not earning any points, had two shots on goal. In last night's game against the Nashville Predators, he made several shot attempts. He also had a big save in the third period, though it looked more like he tripped into the right place at the right time. Either way, he was able to stop a goal and keep the game tied. The Kings lost in the eighth round of an overtime shootout, but they still earned a much needed point that would likely have been impossible without the block that Muzzin made, whether intentionally or not. And it earned respect from the people watching from home.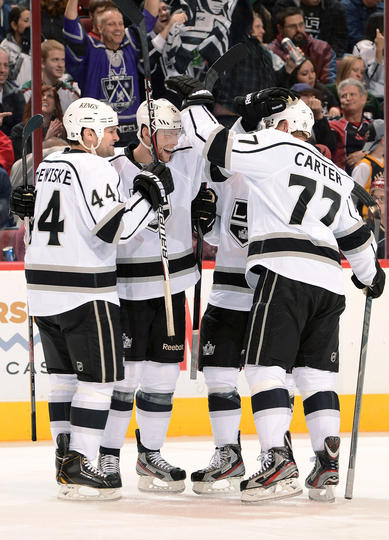 I want Mitchell back in the game, but it's sure fun watching the new guys, dare I say it, getting their feet wet. I think Muzzin is here to stay.
"It's a good feeling to get your first NHL goal, but to get the win here is more important."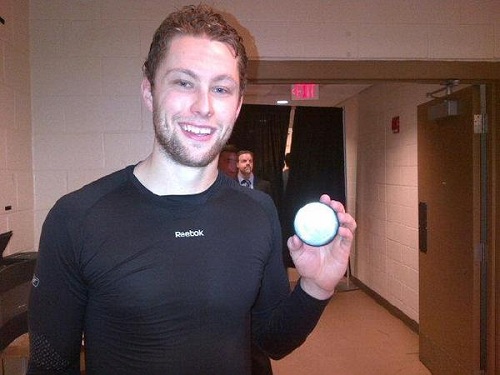 How very Darryl Sutter of him. It's okay. Muzzin just needs to keep doing what he's doing and leave the celebrating to the fans.
Check out a video of Muzzin's goal below: