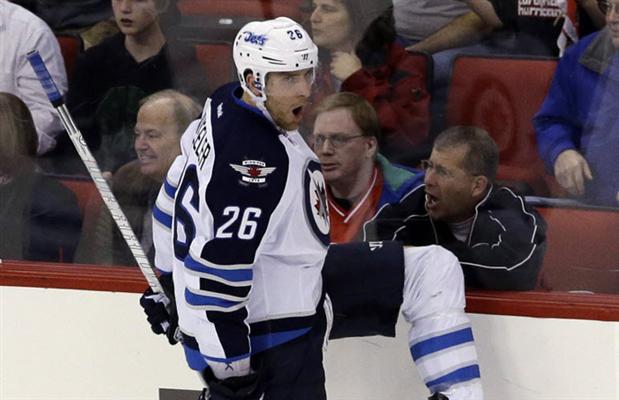 The Winnipeg Jets have re-signed forward Blake Wheeler to a six-year, $33.6 million contract ($5.6 million per year). The club made the announcement Friday night and avoided arbitration with the deal.
Wheeler is coming off a lockout-shortened season where he stepped his game up and had a team-leading 19 goals to go with 22 assists in 48 games.
"Thrilled to be a Jet for 6 more years," Wheeler posted on Twitter.
On Saturday, the right winger spoke about why it was important to him to make a commitment rather than explore his options as an unrestricted free agent at the end of the upcoming season.
"For me, it was virtually a no-brainer," Wheeler said in a conference call from Minnesota on Saturday morning. "I sat down with my agent, Matt Keator, in the spring and we had the discussion. He asked 'what do you want to do? I have no problem being the guy to get you to UFA if that's where your heart is, if you don't want to be where you are.'"
Thankfully for the Jets, their leading goal scorer's heart lies in Winnipeg.
"I looked him in the eyes and said, 'this is where I want to be,'" said Wheeler, who has averaged nearly a point per game since joining the Jets' organization. "I believe in what people like Mark Chipman, (Kevin Cheveldayoff) and what everyone stands for, and especially my teammates.
"I have believed since I got here — and I've told you guys that a million times — I believe we have what it takes to take it to the next level. And this is just a part of that process. I really, truly believe that great things are in store for this group."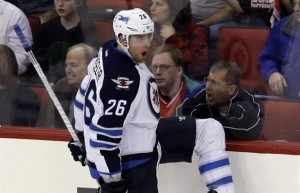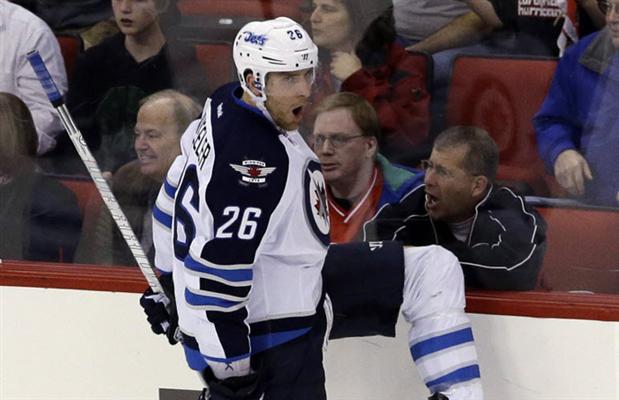 The Robbinsdale, Minn., native has played in 372 career NHL games between Boston Bruins, Atlanta and Winnipeg for 232 career points (93 goals, 139 assists). He was originally drafted by the Phoenix Coyotes in the first round, fifth overall, in the 2004 NHL Draft.