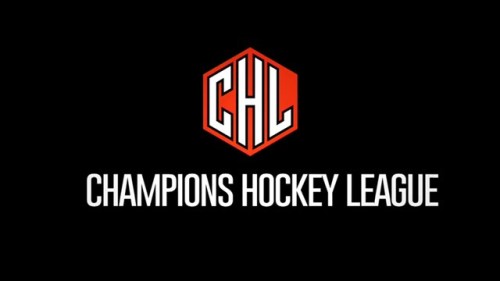 The final for the 2015-16 Champions Hockey League is set with last years' runners up Frolunda Gothenberg returning to the final showdown for the second time after they brushed aside Swiss side HC Davos to set up a meeting with Finnish side Karpat Oulu.
Frolunda carried a huge 5 – 0 lead going into last night's semi-final second leg which made their impressive start even more important as they look to guard against complacency against Davos. It took all of three minutes for Frolunda to add to their lead with Patrik Carlsson driving into the zone before setting up a nice play in the offensive zone, eventually banging in a rebound to make it a 1 – 0 game on the night but a 6 – 0 Frolunda lead over all.
Davos were down, almost out but not giving up as they looked to just keep the score respectable but found a tough test going against Frolunda goaltender Lars Johansson who was impressive with 23 stops on the night. It took until the second period for Davos to finally open their account in this semi-final as a nice pass in front was redirected by Andres Ambuehl to tie the score on the night but it was too much of an uphill battle for Davos to come back from the 6 – 1 deficit they faced.
Frolunda did show some defensive lapses through the second period, leaving Beat Forster alone in front but Johansson was able to stop the puck with ease. Davos were relentless in the third, defensive solid and offensively aggressive but they weren't able to solve Lars Johansson for a second time on the night, and with Leonard Genoni solid in the Davos net, Frolunda took a 6 – 1 victory to advance to their second CHL final.
In the other semi-final, Karpat Oulu carried just a one goal advantage going into last nights' second leg, and in front of their home fans Karpat played out another incredibly close game against Finnish rivals Lukko Rauma who relied on Ryan Zapolski in between the pipes to keep Lukko in the game for as long as they could.
A scoreless first period went by but Karpat come out firing the second and they looked like they had edged ahead when Atte Pentikainen redirected a pass in front which went between the legs of Zapolski but luckily for the American goaltender, his defence cleared the puck on the line to keep it 0 – 0 on the night and 3 – 2 in favour of Karpat in the series.
After a lucky break, Lukko weren't as lucky moments later with Karpat on the powerplay, right off the face off Karpat played four precise passes before Mika Pyorala fired in a one timer to give Karpat a goal advantage on the evening and a two goal lead overall.
Just five minutes later Lukko pulled one back with a powerplay marker of their own, starting from behind their own net Lukko stormed their way down the ice before Turo Asplund pulled up, played a beautiful feed in front to an all alone Toni Koivisto who fired a wrist shot upstairs, beating Sami Aittokallio to make it a 4 – 3 game overall.
Coming out for the third period, the young guns of Karpat went to work again, after getting the secondary assist on the opening goal, 21-year old Markus Nutivaara was the goal scorer for Karpats second goal, finishing off a great shift from Draft Eligible Jesse Puljujarvi who danced around opponents before finding Nutivaara who fired a one timer from the point to reopen Karpat's two goal lead. Puljujarvi was instrumental in the play showing exactly why he'll be a top 10 pick in this summer's NHL Entry Draft.
Before the game was out Lukko did manage a consolation goal, on the man advantage Janne Lahti's shot was stopped by Aittokallio but the rebound went in off a Karpat skate and into the back of the net, make it a one goal game with not much time remaining and the time wound down on a close series between the two Finnish sides which saw Karpat advance to the final with a final score of 5 – 4.
The final now takes place in Gothenburg on Feburary 9th where Frolunda will hope to avoid the same disappointment of last years' final which saw Lulea Hockey storm back in the third period to take the trophy, but with confidence high in the Frolunda camp, they'll be looking to keep the CHL Trophy in Sweden for another year as Karpat Oulu and their young stars will hope to become the first Finnish champions in the Champions Hockey League.