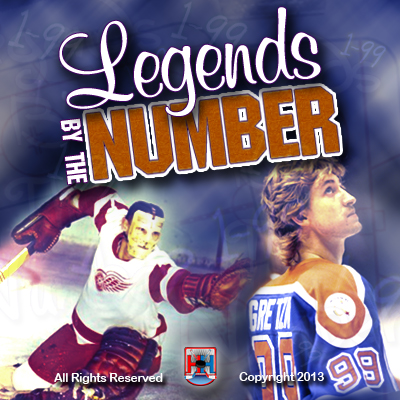 #11
*Hockey-reference doesn't have jersey number listings from pre-1950s
**Note: +/- has only been recorded by the NHL since the 1967-68 season*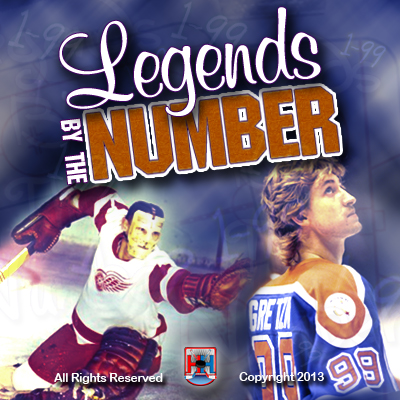 Honorable Mention: Daniel Alfredsson, Bill Quakenbush, Vic Hadfield
3rd – Gilbert Perreault
Position – Center
When he wore #11 – 1971-87 (With Buffalo)
Regular Season Stats – 1191 GP – 512 G – 814 A – 1326 PTS – +42 – 500 PIM
Playoff Stats – 90 GP – 33 G – 70 A – 103PTS – 44 PIM
Accolades – Hall of Fame induction, Calder Trophy, Lady Byng Trophy, 2-time selection to 2nd All-Star Team, 5-time All-Star
Background – Born 11/13/50 ; 6-ft-1, 180 lb
Gilbert Perreault was drafted first overall by the Buffalo Sabres in 1970. It was Buffalo's first ever pick since their inception into the league in the same season. The Sabres had literally won the lottery when they beat out Perreault's hometown team the Montreal Canadiens after a spin of a roulette wheel.
He entered the league at age 20 and scored 72 points in 78 games. That performance was enough to earn him the Calder Trophy for rookie of the year.
In 1972-73, Perreault and wingers Rick Martin and Rene Robert formed the formidable "French Connection" Line. In that year the trio totaled for 244 points in 228 combined games (105 goals). The line would remain intact through the 1978-79 season.
Gil was not one to take penalties, and his gentlemanly 10 penalty minutes in his third season (1972-73) earned him the Lady Byng Trophy. He would also serve as team captain from 1981 to 1986.
Perreault established himself as one of the NHL's best playmakers. He could deke and dangle past the league's best players, and now ranks as one of the best-ever skill players the NHL has ever seen. He scored 20+ goals in 15 of his 17 seasons, adding up to a total of 512 total for his career.
His best scoring output came in 1975-76 at age 25, when he scored 44 goals and 113 points in 80 games played. He would be named to the Second All-Star Team that season, the first of two consecutive such awards. He would also play in six All-Star Games from 1971-1984.
Perreault never had the opportunity to win a Stanley Cup since his Sabres always faltered come playoff time. Their best opportunity to win came in 1974-75 when the made it all the way to the Stanley Cup Finals before losing to the Philadelphia Flyers in six games.
Currently Gil ranks 38th all-time in goals scored and 30th all-time in points (1,326). Those numbers are also the best in franchise history for the Buffalo Sabres.
His number eleven is retired by Buffalo. He was inducted to the Hall of Fame in 1990.
2nd – Mike Gartner
Position – Right Wing
When he wore #11 – 1980-89 (With Washington); 1989-90 (With Minnesota); 1994-96 (With Toronto)
Note: He also wore #22 from 1990-94 (With New York Rangers) and from 1997-98 (With Phoenix)
Regular Season Stats – 1432 GP – 708 G – 627 A – 1335 PTS – +67 – 1159 PIM
Playoff Stats – 122 GP – 43 G – 50 A – 93 PTS – (-) 3 – 125 PIM
Accolades – Hall of Fame induction, member of the 700 goal club, 7-time All-Star
Background – Born 10/29/59 ; 6-ft-0, 190 lb
If I mentioned the named Mike Gartner to many hockey fans, I would receive a lot of blank stares. Many would also be surprised to hear that he is one of only six players in NHL history to reach the 700 goal milestone.
Gartner entered the NHL in the same season as Wayne Gretzky. They had both played in the WHA the year before. Both would quickly become the most dominant forwards the league had ever seen.
Mike was drafted fourth overall in the 1979 NHL Draft by the Washington Capitals. He didn't just have lightning fast speed. He could finish too.
In his first season, at age 20, he scored 36 goals and 68 points in 77 games. The next season he scored 94 in 80. Unfortunately for Gartner, he would never lead the league in a single category, being beat out by the likes of Gretzky each season.
He would stay with the Capitals until he was traded in 1989, with Hall-of-Famer Larry Murphy, for Hall-of-Famer Dino Ciccarelli and Bob Rouse.
He came into Minnesota at age 29, having already scored 397 goals. Though he only spent one full season with the North Stars, he would pick up right where he left off upon being traded to the New York Rangers in 1990. His best season for the Blueshirts came in 1991-92 when he scored 40 goals and 81 points in 76 games.
Gartner would be moved to Toronto in 1994 and then to Phoenix in 1996, where he would finish his career. For one of the greatest goal-scorers in the history of the game, Gartner sure had a lot of doubters.
He played in seven All-Star Games throughout his career but never won an individual award or Stanley Cup (thanks to Gretzky and friends).
However, that does not detract from his historic career. He would be inducted to the Hall of Fame in 2001.
1st – Mark Messier
Position – Left Wing/Center
When he wore #11 – 1980-91 (With Edmonton); 1992-2004 (With New York Rangers); 1998-2000 (With Vancouver)
Regular Season Stats – 1756 GP – 694 G – 1193 A – 1887 PTS – +210 – PIM
Playoff Stats – 236 GP – 109 G – 186 A – 295 PTS – +42 – 244 PIM
Accolades – Hall of Fame induction, 6 Stanley Cups, 2 Hart Trophies, 2 Ted Lindsay Awards, 1 Conn Smythe Trophy, 15-time All-Star, 4-time selection to 1st All-Star Team, 1-time selection to 2nd All-Star Team, 25-season career
Background – Born 1/18/61; 6-ft-1, 210 lb
Whilst in the WHA, Mark Messier was a teammate of Mike Gartner (see above) before being drafted by the Edmonton Oilers fourth overall in 1979.
It took Mark a few seasons to really settle into the NHL style of play. His point totals increased from 33 to 63 to 88 to 106 in the span of four consecutive seasons. In the latter season, 106 points would easily lead most teams in scoring. That would be the case for Messier, had Gretzky not scored 196 in the same year.
In 1983-84, his second 100-point regular season performance, he would help the young Edmonton Oilers win their first Stanley Cup. He put up 26 points in 19 games in the post-season, winning him the Conn Smythe Trophy.
The very next season had the same result. 25 points in 18 games as Edmonton started to solidify itself as a dynasty. After an off-year in 1985-86, the Oilers would win two more consecutive Cups in 1987 and 1988.
After Gretzky's trade to Los Angeles, Messier would captain the Oilers to another Cup in 1990. In that post-season run, he would lead the league in assists (22) and points (31).
After Mark was traded in 1991, he would go on to win a sixth Stanley Cup (he finally beat Gretzky at something!) with the New York Rangers in 1994. The Cup was New York's first in 54 years. This also made Messier the only player in NHL history to captain two different team to Stanley Cup championships.
While Messier was without Wayne, it allowed him to win two Hart Trophies as League MVP. It gave him an opportunity to showcase his leadership skills and it made him more valuable to his team than ever before. He would win two Hart Trophies for League MVP: one Hart before the trade to New York (1990), and one right after the trade (1992). He would also win the Ted Lindsay Award for most outstanding player in both years.
Messier would not be able to continue on with New York however. Gretzky's first year with the Blueshirts would be Messier's last. Mark was forced to sign elsewhere as a free agent.
The team he chose was the Vancouver Canucks. Then-captain Trevor Linden handed over the captaincy to Mark. He would play three seasons in B.C., putting up decent numbers, before Vancouver decided not to re-sign him.
So Mark landed in New York once again. He regained the captain's 'C' after then-captain Brian Leetch gave it up. By this time, Messier was 40 and slowing down. He would stay with the team until the end of the 2003-04 campaign, deciding to retire during the NHL lockout. He retired at age 43.
He finished his storied career with 694 goals, which, as I write this, is good for 7th all-time, right behind Mike Gartner. However, Jaromir Jagr will have bumped Messier to 8th by the time this article is released.
He ranks third all-time in assists (1,193), behind just Gretzky and Ron Francis, and he ranks second all-time in points scored (1,887), behind just Gretzky. Messier also ranks 25th all-time in power play goals (179), 11th all-time in game-winning goals (92), and 2nd all-time in shorthanded goals (63) behind you-know-who. He retired having played just eleven games fewer than Gordie Howe (1,767).
Over the course of his 25-season career (parts of four decades) Mark played in 15 All-Star Games, three Canada Cups, one World Championship, and one World Cup of Hockey.
The NHL created an award in his honor in 2006: the Mark Messier Leadership Award. It is awarded annually to someone in the sport who leads by example on the ice.
He was inducted to the Hall of Fame in 2007. New York would retire his number eleven jersey in 2006, while Edmonton retired his jersey in 2007 (in a game against Gretzky's Phoenix Coyotes)
References:
On-Line Sources
Hockey-Reference.com
Hockeydb.com
Legendsofhockey.net
Wikipedia.org
Off-Line Sources
Stan Fischler; Shirley Fischler (2003). Who's Who in Hockey. Andrews McMeel Publishing. p. 243. ISBN 978-0-7407-1904-2.
Follow me on Twitter @yungspork