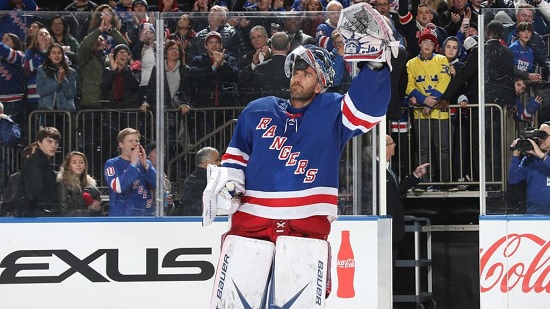 Henrik Lundqvist is a legend in New York, if not all of the NHL.
He went from a 7th round (205th overall) late draft long-shot-of-a-pick to one of the most recognizable faces of a team in one of the biggest markets in the NHL. And only part of that was because MY GOD HE'S A HANDSOME MAN.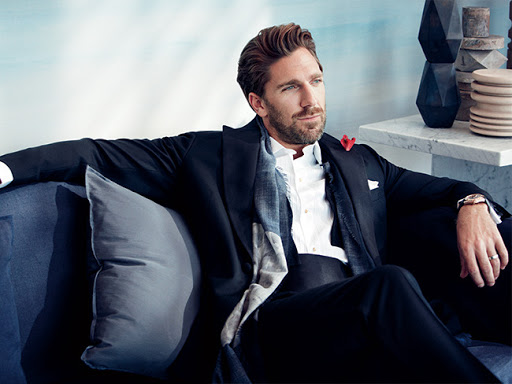 Regardless of his genes, he became a legend after his 887 games played, 459 wins, 96 ties (yes, those were actually a thing to our younger readers), and 64 shutouts. He is currently 8th all-time in games played, 6th in wins all-time, and 16th in shutouts all-time. Those ranks are just in the history of NHL goalies in general, he leads the Rangers in all of those categories in their almost 100 year history (1926).
The only thing he couldn't do in his time in New York was bring the Rangers their first Cup since 1994. Although he came awfully, painfully close.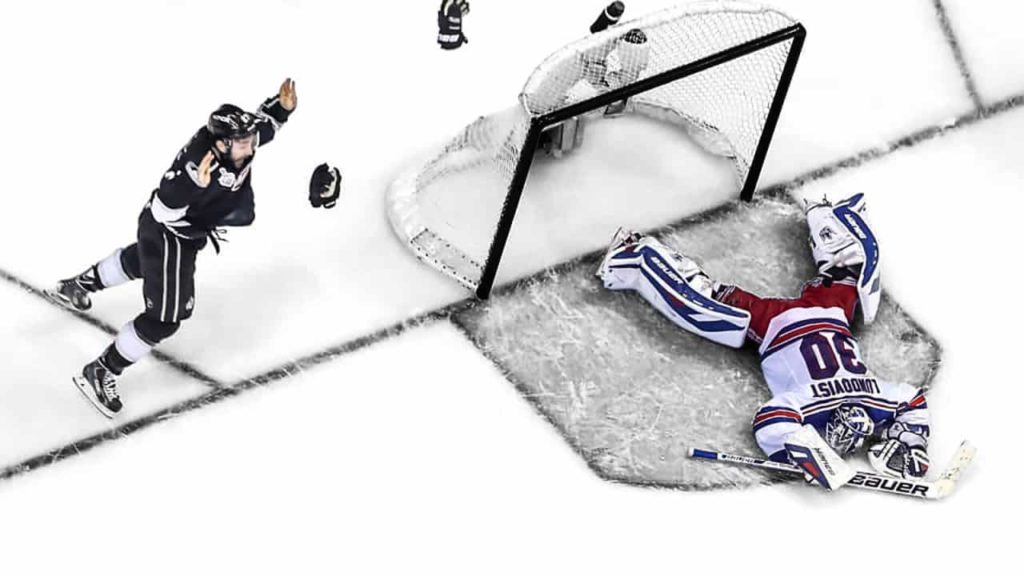 He is and forever will be a hero in New York, but now that chapter is closed. The question now becomes, is this the end?
No one seems to know exactly what Lundqvist will do, but there is a lot of speculation he may call it a career after a fabulous 15 year career. That said, watching him being pissed off each time he was sent off this season tells me there may still be some competitive fire left in the tank. He also gets most of his $8.5 million in salary in the buyout, so he may be willing to sign a $1 million or less salary on a contender to take one last shot at hockey's holy grail.
With that in mind, let's look at some good options for The King if he doesn't retire. I found five good fits that were contenders and could use Lundqvist next season as a backup or 1B. I also have a few honorable mentions that may not be perfect fits but there could be mutual interest to varying degrees.
With those brief guidelines, let's jump right in. I'll do this alphabetically as there are no real favorites here.
1) Carolina Hurricanes
The Hurricanes have young stars in Sebastian Aho and Andrei Svechnikov on offense, to go along with a deep supporting cast. They also have a stellar defensive corps featuring former Niagara IceDog Dougie Hamilton, two-way stud Jaccon Slavin as well as the highly sought-after Brett Pesce – who could be a piece in a potential Patrik Laine deal.
The one thing they are missing is a goalie who they can rely on to come up in big games.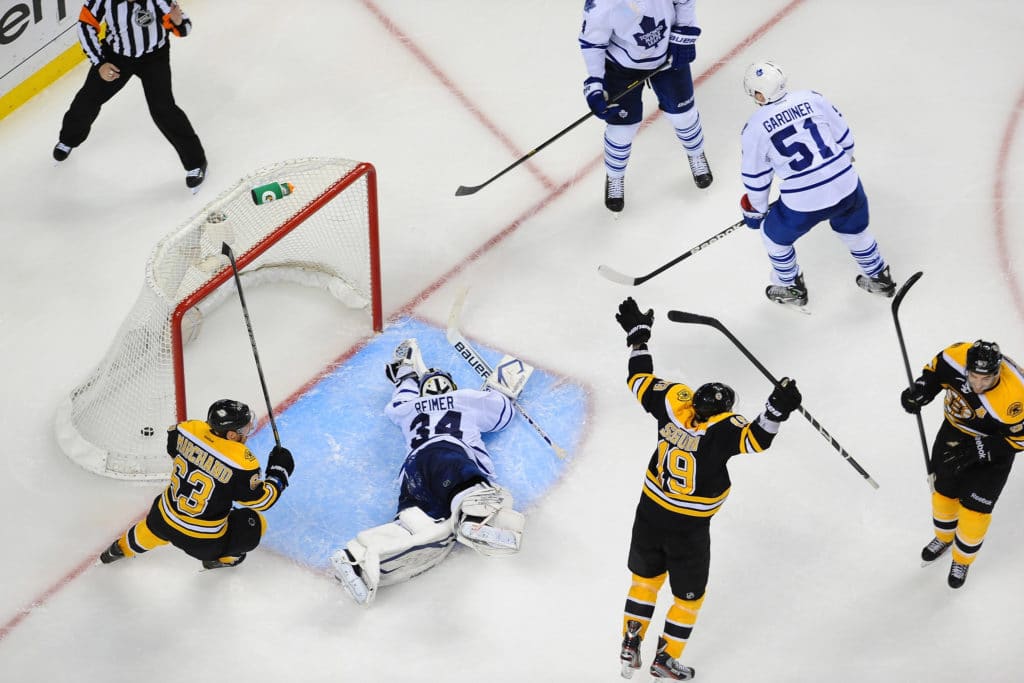 Petr Mrazek was once a promising young goalie with potential, now he is 28 and probably is what he is at this point. A backup goalie. James Reimer is 32 and he's proven the same thing, he'll be okay for spot starts, but can't carry the load for a team. Both goalies only have one season left on their deals so they would be easier to move if it came to that.
Wouldn't Carolina be a welcome haven for Lundqvist? After all, the league average for high danger scoring chances (HDSA) against last season was 443. The Rangers allowed 553 HDSA last season, 110 more than the league average. The Canes allowed 401 HDSA, or 142 less than the league average. Good offense that is only getting better, great defense, and a fantastic environment for goalies?
What else could Lundqvist ask for?
2) Dallas Stars
Unfortunately for Anton Khudobin, the Stars did, in fact, go home.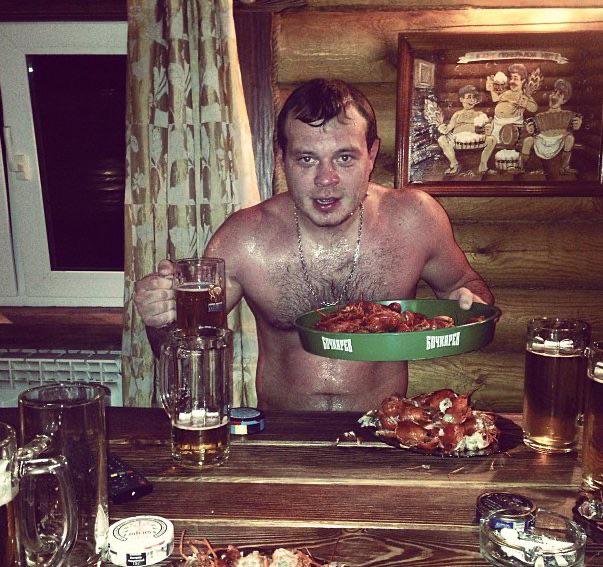 It leads to an interesting situation for the Stars however, as Dobby is a free… agent and yet his playoff heroics have made a case for him starting for Dallas next year. That might not work for Dallas as they still have constantly-injured yet Vezina-candidate-worthy Ben Bishop on the payroll for three more seasons at $4.9 million per. This wasn't even the first time Bishop missed a Stanley Cup Final with an injury.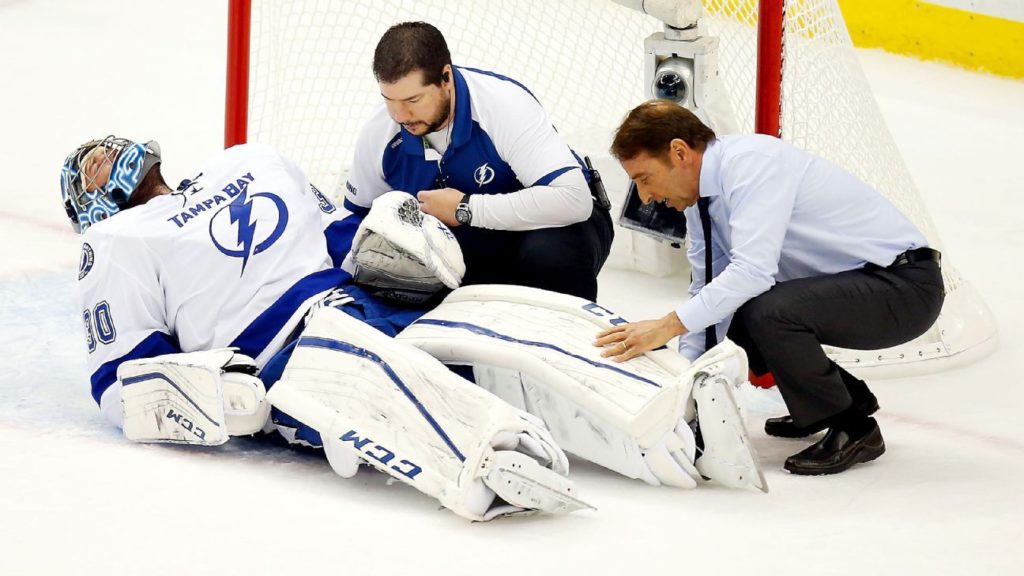 Dallas may have to try and move Bishop to bring Dobby back, or let Dobby walk. Either way, Lundqvist could be a great fit as a 1A/1B with Bishop or a nice fail-safe for Khudobin if Bishop is sent to less-victory-green pastures.
Plus a Stanley Cup finalist is a pretty good place to go for that last run at the Cup for the King.
3) St. Louis Blues
If we were saying a Cup finalist would be a good spot for Lundqvist to go, wouldn't a Cup winner be an even better place to give it another go?
The Blues still have 2019 hero Jordan Binnington on the roster and he should be the goalie of the present and future. However they just traded sometimes backup, sometimes tandem goalie Jake Allen to the Montreal Canadiens and are now relying on unproven and probably unready long-time prospect Ville Husso to come in and start games in the NHL.
Regardless of if Alex Pietrangelo re-signs (you can read my thoughts on that here), the Blues will still have a strong defense with Colton Parayko, Vince Dunn, Marco Scandella, and Justin Faulk on board for the foreseeable future. Not to mention an offense that boasts Ryan O'Reilly, Vladimir Tarasenko, Brayden Schenn, Robert Thomas, Jaden Schwartz, and others.
If I were The King, I would definitely look into St. Louis as an option.
4) Vegas Golden Knights
As I mentioned in my Pietrangelo article, the Knights always seem to be in on a big-name that becomes available via trade or free agency.
If Robin Lehner re-signs with Vegas as reported, that would make life tough for Marc-Andre Fleury. He still is owed $7 million a season for two more years and the Knights may not be able to afford that if they do keep Lehner. Luckily, Fleury has some options (as I discussed here) that may work well for him in a trade or if he is bought out.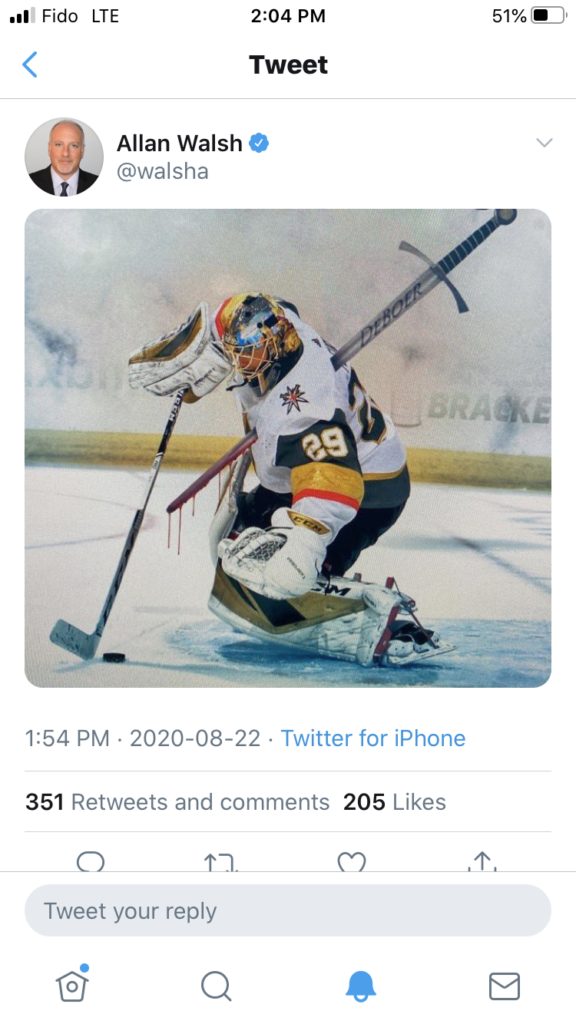 Instead of going into next season with an unsteady, unproven backup like Malcolm Subban (who was traded for Lehner) – don't you think the Knights would kill to have an opportunity to have a possibly cheap backup with an Olympic and World Championship gold medal pedigree to be the man behind Lehner?
And for Lundqvist, wouldn't Vegas be an exceptional fit in terms of a contending team and a city that is all about style and flash?
5) Washington Capitals
Braden Holtby won the Capitals a Stanley Cup a couple of years ago. Braden Holtby struggled this season and is going to test fee agency. The Capitals have their heir-apparent in Ilya Samsonov.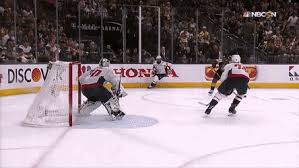 All of these are facts. All of these also lead to a situation where the Capitals are going into a season with an aging core of Alex Ovechkin, Nicklas Backstrom, Evgeny Kuznetsov, and John Carlson without a proven full-time goalie.
Regardless of the potential that Samsonov has, would it not make sense for the Caps to pursue a cheap backup who could take over for long stretches if need be?
And wouldn't Lundqvist find it appealing to compete for a team with that sort of goaltending uncertainty that could lead to him getting more starts and still have a very good team with a chance to compete for the Cup?
The Caps might end up being a crowning achievement for The King if the Stars align.
Honorable Mentions
These are teams that could be a fit for Lundqvist but there may not be mutual interest between team and player, or circumstances might not allow for the opportunity.
Boston Bruins
The Bruins are set in goal if Tuukka Rask returns. The issue is, will he return? After walking out on the team during the playoffs, there have been rumors that Rask may be looking at retiring leaving the Bruins with a perfect tandem spot between Jaroslav Halak and Lundqvist.
If Rask retires, which is a big if.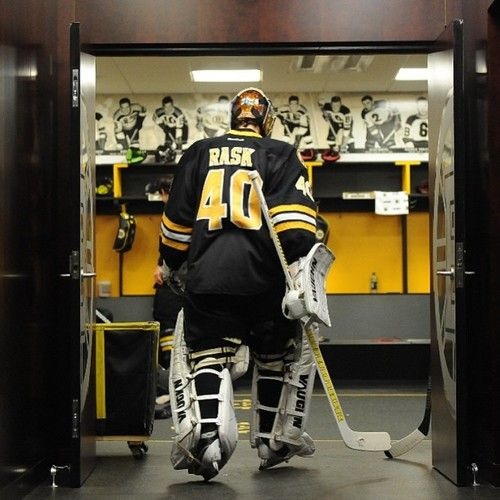 Colorado Avalanche
I included the Avs as one of my top options for Marc-Andre Fleury in a recent article. His veteran leadership and ability to take over in the event Grubbauer is hurt or struggles again are what makes Lundqvist an equally appealing option for Colorado.
This could be a match made in heaven, but I still feel there are better options for both Colorado and The King, hence the honorable mention.
Philadelphia Flyers
The Flyers have a good team with some decent players on both sides of the puck. Philadelphia will be looking for a backup after Brian Elliott's contract has expired this offseason. Lundqvist could be a great backup and mentor to Carter Hart.
It seems like a good fit, and could happen, but I just see better contender options for The King if he decides to go for the Cup one more time.
Tampa Bay Lightning
Congrats again to the Lighting on winning the Stanley Cup this year!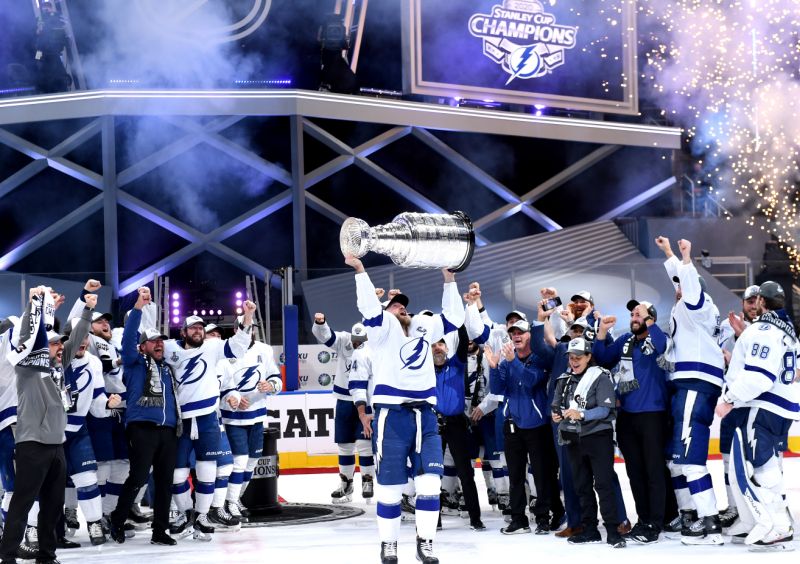 This is an intriguing possibility that could be a perfect fit for both team and for Lundqvist. The Lightning need to save cap space, Lundqvist wants to win. Lundqvist will come cheap. The Lightning just won the Cup.
Sounds perfect, except for the Lightning's commitment next season to Curtis McElhinney for $1.3 million.
While it could be a chance to sign Lundqvist and save a few hundred thousand of extra cap space the Lightning desperately need, I'm not sure Lundqvist would want to be a full-time backup with no chance to lead. I'm also not sure the Lightning would want to bring in a potential threat or intimidation to Andre Vasilevskiy after next season will be the first year of his eight year, $9.5 million a season deal.
Toronto Maple Leafs
The Leafs need to be included in every article, right?
Seriously, if the Leafs decide to move on from Frederik Andersen as speculated, a cheap but veteran option could be a move that allows them to support the unproven Jack Campbell while also giving them an extra $4 million in cap space to spend on their porous defense.
I'm just not sure Lundqvist would want to move to Canada after spending 15 years in New York, especially with a team that has as many holes as Toronto.
Vancouver Canucks
The same applies to Vancouver as it does Toronto – would The King come to Canada and would he want to sign to a team that is promising if not yet true contenders?
He might be a perfect fit for Vancouver, who may have to move on from Jacob Markstom and go with the promising-but-raw Thatcher Demko – but I don't think the Canucks would be at the top of The King's list for potential spots.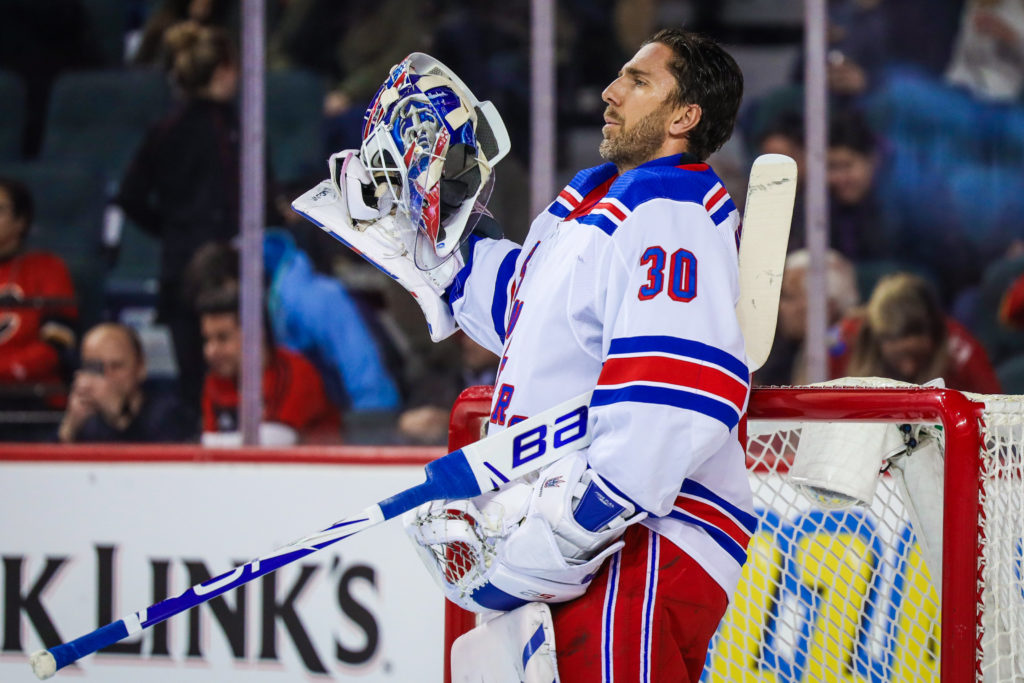 Whether he retires or not, The King deserves his spot amongst NHL royalty.
Stay tuned for more from Hooked on Hockey Magazine!
Love Reading About Hockey?

Subscribe to keep up-to-date with the latest and most interesting hockey news!
| | |
| --- | --- |
| | We hate spam just as much as you |