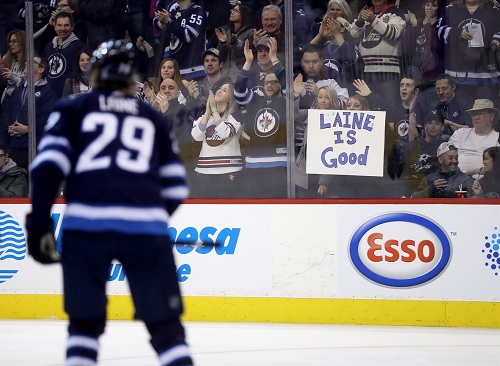 Before we get into this article, it's only right to congratulate your 2020 Stanley Cup Champions, the Tampa Bay Lightning.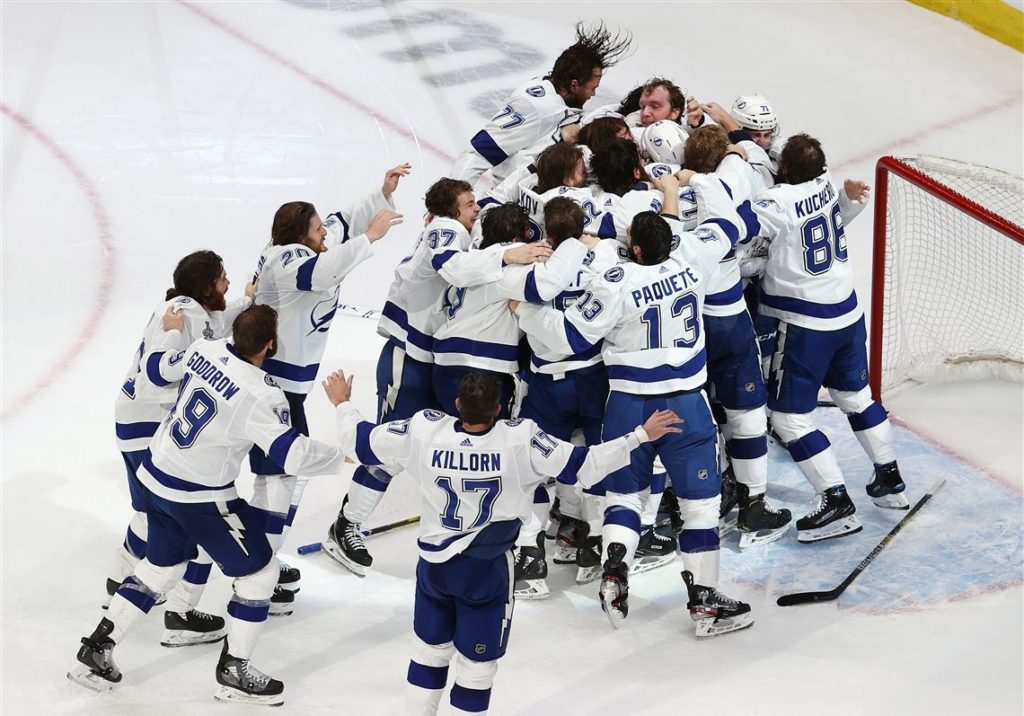 Now, onto the actual article.
Patrik Laine and the Winnipeg Jets are at an interesting crossroads.
Laine is 22 years old, would have had his fourth straight 30 goal season (28 in this pandemic-shortened season), and has an incredible 138 goals in his first 307 games in the NHL. Those 138 goals are also the seventh most goals of any player before the age of 22, had he finished the full season he may have even passed the guy in sixth, a nobody by the name of Mario Lemieux. For a more recent comparable, Sidney Crosby is ninth on that list with 132 goals.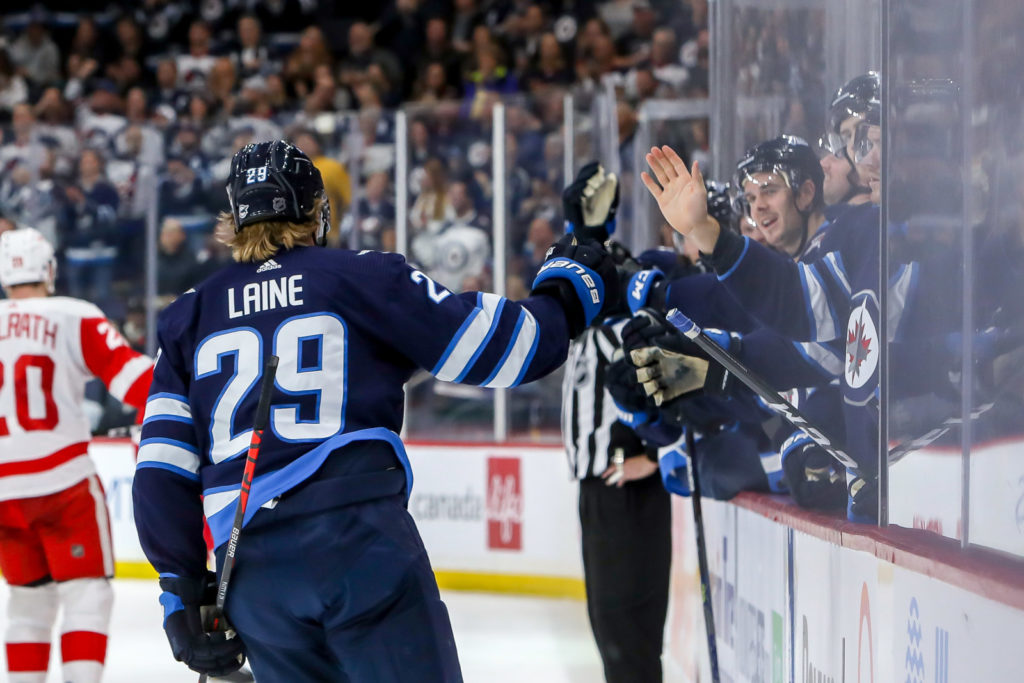 For all of the reasons listed above, Laine is going to be seeking a pay raise after next season's two year bridge contract at $6.75 million a year. For all of those reasons listed above he is also a huge trade chip that could help fill in some of Winnipeg's roster holes.
Another fact is that the Jets have a difficult time landing free agents, as proven by Craig Custance's NHL player agent poll – which found the Winnipeg was at the top of players no-trade list destinations. This brings us to the crossroads. You have a team with two glaring needs, who has a hard time signing free agents, and has an extremely valuable trade asset.
But is trying to plug a hole or two worth it to trade one of the best goal scorers in the game? Especially after Winnipeg did the exact same thing with Teemu Selanne in 1996.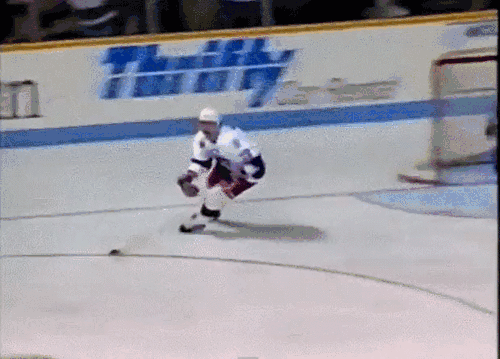 I'm not here to try and guess if it's right or wrong to trade Laine, and that's not what you want to read either. This article is a hypothetical look at IF Laine is traded, what some realistic destinations for him could be. So, without further waiting, here are five teams that could make sense for a Patrik Laine trade:
5) Columbus Blue Jackets
The Jackets have great team chemistry and know how to play a 200 foot game. They proved as much by sweeping this year's Cup Champs last season in the first round and taking them to five overtimes in game one in this playoffs. They also held the much vaunted Toronto Maple Leafs offense in check, limiting the firepower of Auston Matthews, John Tavares, Mitch Marner, William Nylander, and others to an under 2% shooting percentage in their play-in series.
The one thing the the Blue Jackets still need? The ability to score more. The Jackets have some offense in Pierre-Luc Dubois, Cam Atkinson, and hidden gem Oliver Bjorkstrand, however they still finished 28th overall in goals for per game at 2.57 per NHL.com.
David Savard is a top four defenseman the Jets could pry from the BJs in a potential deal with Columbus, as the Jackets could deal from a position of strength with Dean Kukan and Markus Nutivaara stepping up this past season and possibly replacing Savard next season. He's also signed only one more season at $4.25 million which would make sense with Laine's expiring contract as well.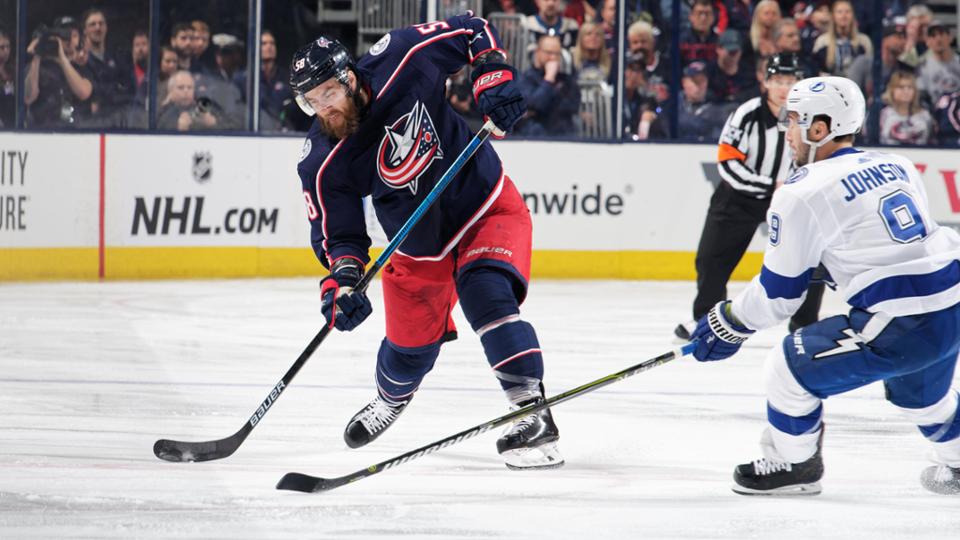 So despite seeming like a perfect fit, Winnipeg would want more in any potential trade and Adrian Portzline of the Athletic states he believes the Jackets would want more as well:
"Sounds like David Savard would be of interest, but the Blue Jackets would need two or three more pieces — either players, prospects or picks — to get it done."
If that's the case, there's no reason Jets' GM Kevin Cheveldayoff even picks up a phone call from Columbus.
4) Edmonton Oilers
The Oiler right wing position has Kailer Yamamoto, Zach Kassian, Josh Archibald, and Jujhar Khaira. Wouldn't a pure sniper like Laine fit in perfectly besides elite playmakers Connor McDavid or Leon Draisaitl?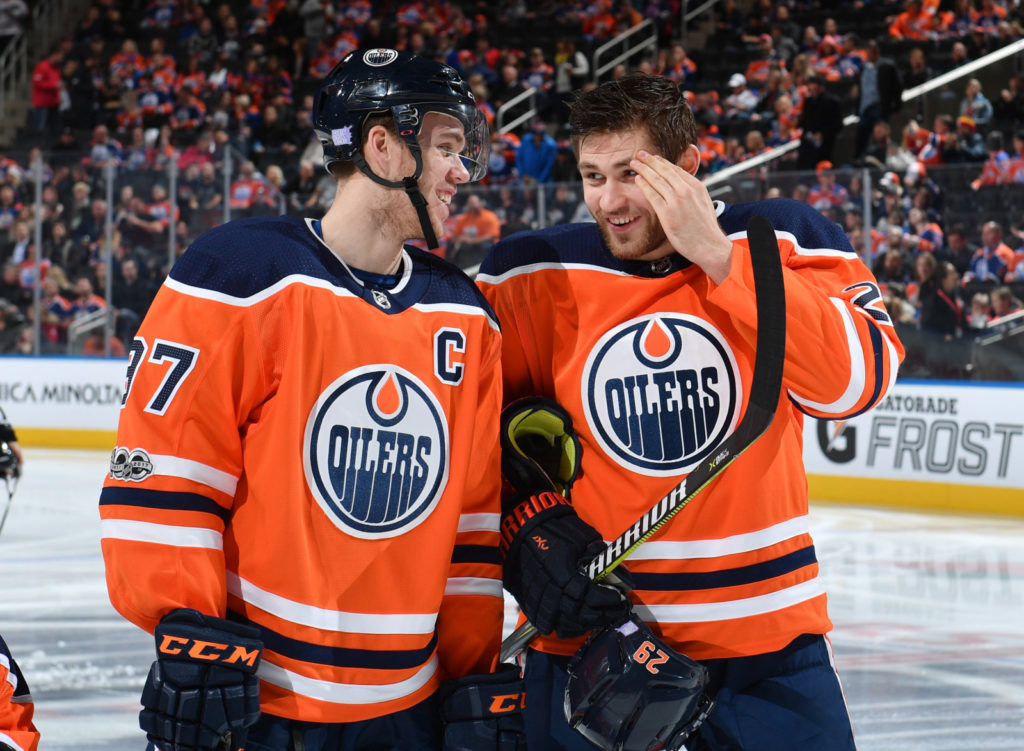 Short answer, yes.
The problem is that the Oilers are already in cap trouble and still need to sign seven UFA/RFAs to deal with this offseason, including deadline acquisition Andreas Athanasiou, Ethan Bear, Riley Sheahan, Tyler Ennis, Matt Benning, and whoever is going to replace Mike Smith in net.
That said, there is still a possible fit here. If the Jets were allowed to discuss an extension with former #1 overall pick, Ryan Nugent-Hopkins, the Jets may be able to find their long-term solution to their second line centre spot. RNH makes $6 million this upcoming season, but because he's been third fiddle to McDavid and Draisaitl he won't command anywhere near as steep a price as Laine would on his next contract. He's also only 27, so although he may not get any better, his decline could still be another 5-6 years away.
Would RNH and a first round pick get it done? The Oilers are already without their second, third, and fourth round picks this season (if they choose to give Calgary their third round pick this year instead of next for the James Neal/Milan Lucic trade). Do you throw in a prospect like Tyler Benson or a coveted defenseman like Philip Broberg?
There are paths to a deal here, but none of them seem easy for a potential superstar like Laine.
3) Tampa Bay Lightning
Congratulations again, the Lightning deserve it.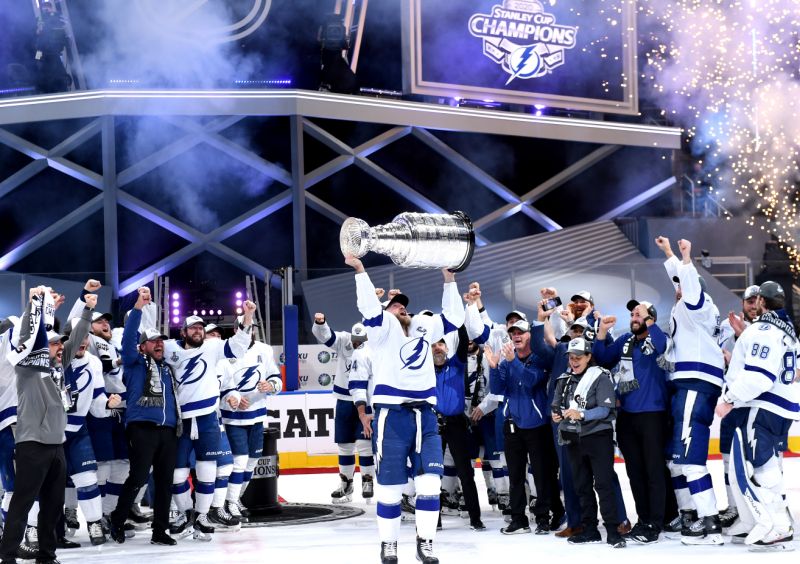 Now that that's out of the way, it's worthwhile to mention that the Lightning will need to make some moves this offseason. The have only three defensemen signed for next year, and have five UFAs, and five RFAs needing new deals for next season -including up-and-coming youngsters Mikhail Sergachev and Anthony Cirelli.
That is where the Jets could potentially swoop in. Cirelli is an RFA and is due a significant raise, however Tampa Bay may not be able to give him that with their current cap crunch. I understand you might be thinking, how does losing a player on an entry level contract for a $6.75 million player seeking a raise make sense, but just think of the possibilities for a large trade here.
The Lightning could move one of Alex Killorn, Yanni Gourde, Tyler Johnson, Ondrej Palat in any proposed deal with Winnipeg, effectively replacing Laine's slot in the lineup (albeit with a lesser player) and filling a hole in the roster with Cirelli.
Is it a long shot, yes, but is the framework there for a potential deal? Definitely.
2) Minnesota Wild
The Jets have Laine, the Wild have Matt Dumba -is there a better fit for the begging of a trade out there?
Dumba is 26 years old, should be entering his prime, and averaged 22.5 minutes per game this season. He had a 50 point season and the tools are there for that to continue to be the norm instead of a one-off. He would be a definite upgrade to Winnipeg's D-corps.
However, as great as it may be to add a potential top-pairing, #2 defenseman to their roster, would it be worth it for the Jets?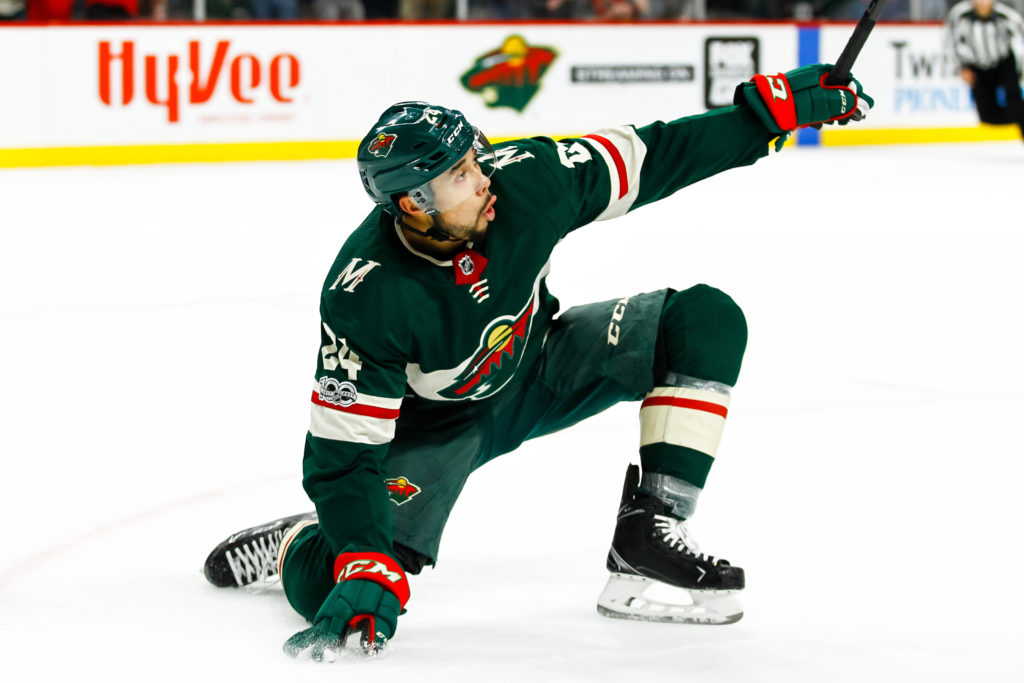 Murat Ates of the Athletic questioned the logic of such a deal, saying that Nikolaj Ehlers might be a better fit than Laine in a potential Dumba deal. Both have identical $6 million a year contracts, with Dumba having three years left and Ehlers having six seasons left on his deal.
He also pointed out a major difference in Dumba's offensive output from, after suffering a ruptured pectoral muscle in a fight against Calgary's Matthew Tkachuk in December of 2018. Dumba amassed 72 points in 114 games prior to the injury and then 24 points in 69 games after returning from the injury.
Is Dumba a good fit for the Jets? Yes. Is Laine a good return in a Dumba deal? It seems that wouldn't be the case unless Minnesota threw in a bunch of extras, maybe starting with one of their two 2021 first round draft picks.
1) Carolina Hurricanes
The Hurricanes finished 11th in goals for per game this season. They boast a deep forward group including Sebastian Aho, Andrei Svechnikov, Teuvo Teravainen, Vincent Trocheck, Martin Necas, and more. They are certainly okay with what they have, even if it is nothing exceptional.
New-ish owner Tom Dundon is a fan of high-scoring players and his leadership was one of the main reasons for the constant William Nylander to Carolina rumors during Nylander's contract stalemate with the Leafs. On top of that, when Svechnikov went down with an injury in this season's playoffs, there were no other scorers to lighten the load on the rest of the offense.
Both of those reasons make Laine a great fit for Carolina and one of the reasons they are number one on our list. The main reason they are number one has more to do with Winnipeg than Carolina. If you are seriously considering trading your potential 50-goal man who is only 22 years old – don't you think plugging a couple of holes in one stroke is the best route to go?
That is where the Canes have the upper hand. They might be fine with moving Vincent Trocheck, a serviceable second line centre who is only 27 years old with a $4.75 million cap hit for two more seasons. Carolina also has more than one defesnseman they could throw into any potential trade to entice the Jets by solving two problems at once.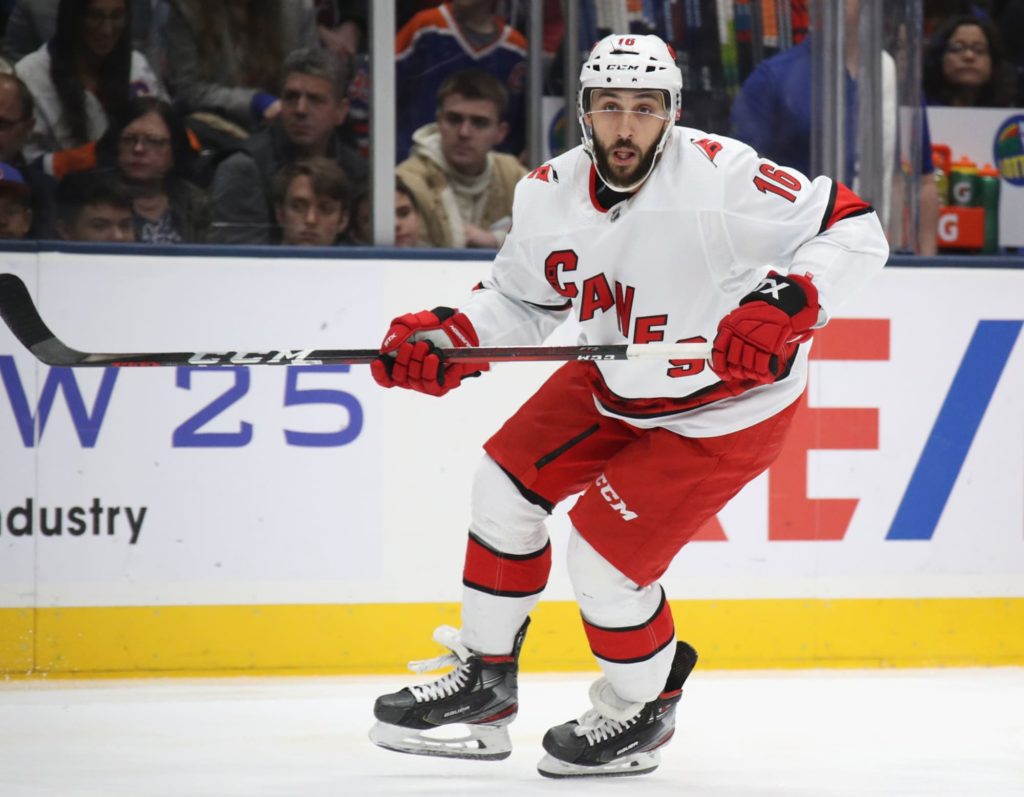 The main get would be Brett Pesce if Carolina is willing to move him. He's a sold top four right-handed defenseman who is only 25 years old and has four more seasons at only $4.025 million left on his deal. That may make him too valuable for Carolina to move, but even so they still have alternate options in Brady Skjei (four more season at $5.25 million), or Jake Gardiner (three more seasons at $4.05 million.
The old saying is kill two birds with one stone, and what better way for Winnipeg to do that than to work a deal with Carolina?
Stay tuned for more from Hooked on Hockey Magazine!
Love Reading About Hockey?

Subscribe to keep up-to-date with the latest and most interesting hockey news!
| | |
| --- | --- |
| | We hate spam just as much as you |