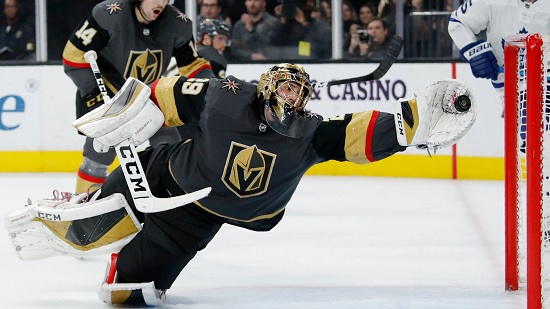 Marc-Andre Fleury has had a roller-coaster of a career. He has been in five Stanley Cup Finals, winning three of them, including one where he made the save that won the Cup for Pittsburgh.
He also lost the 2008 and 2018 Cup Finals with the Pens and Vegas, and was more of a backup to Matt Murray during the Penguins' back-to-back Cups in 2016 and 2017.
As a Canadian, I also can't help but remember but gleefully herding into my elementary school gymnasium to watch the 2004 World Junior Final, in which Canada took on the USA for the Gold medal. Fleury played phenomenal the entire tournament, but he ultimately handed the tournament to the US with this boneheaded pass that turned into an own goal:
Overall, Fleury is the active leader in all-time wins and fifth overall amongst all goalies in NHL history at 466 wins. Clearly he has a winning pedigree, and compared to much of the options that will be open on the market this summer – he is definitely the best on the market.
That is of course, if Robin Lehner re-signs in Vegas as the reports are suggesting. At roughly $5 million per year and five years, Lehner would be a steal, but not so much so that Vegas could afford a $7 million back-up goalie for another two seasons. Especially after Fleury's agent tweeted this recently: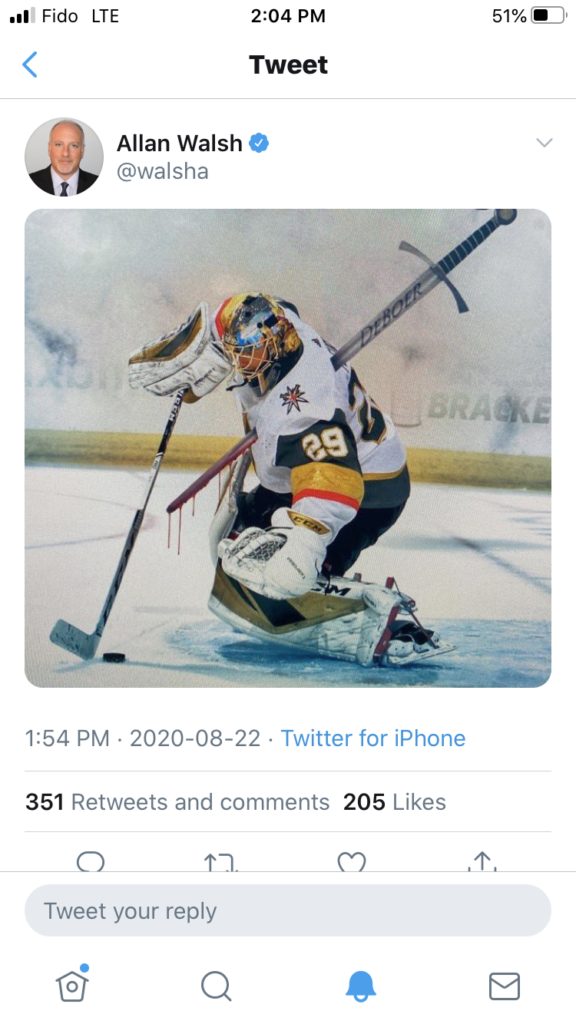 I even recently wrote an article about the Leafs' five best options to replace Frederik Andersen, in which Lehner topped the list. That was before the news broke about Lehner probably re-signing in Vegas as I mentioned above. So now that I'm writing about the best destinations where Fleury could end up, I would feel like I'm cheating if I just swapped Lehner for Fleury – so I'm not including the Leafs on my list even if Fleury could be an option for them.
With it looking likely that Fleury gets traded or even bought out, here are my top five destinations for Marc-Andre Fleury this offseason. Some of them might even shock you.
5) Vancouver Canucks
I should start this off by saying the Thatcher Demko looked like he could take charge of the crease when Markstrom faltered in the semi-finals. That said, Demko has never had a full season as the Canucks' starter with Jacob Markstrom holding that rule the last couple of years and breaking out this year and becoming an NHL All-Star.
With the Canucks facing some cap challenges over the next couple of seasons, the Canucks would probably be interested in having a veteran to team up with with Demko while he goes through the natural ups and downs of becoming a starter. If you can get Vegas to eat some of Fleury's cap hit, doesn't it make a lot of sense to have as good of a tandem (if not better) for a cheaper cost than what Markstrom will demand?
Plus the possible Demko/Fleury team reminds me of the Murray/Fleury situation, and that worked out okay for the Penguins.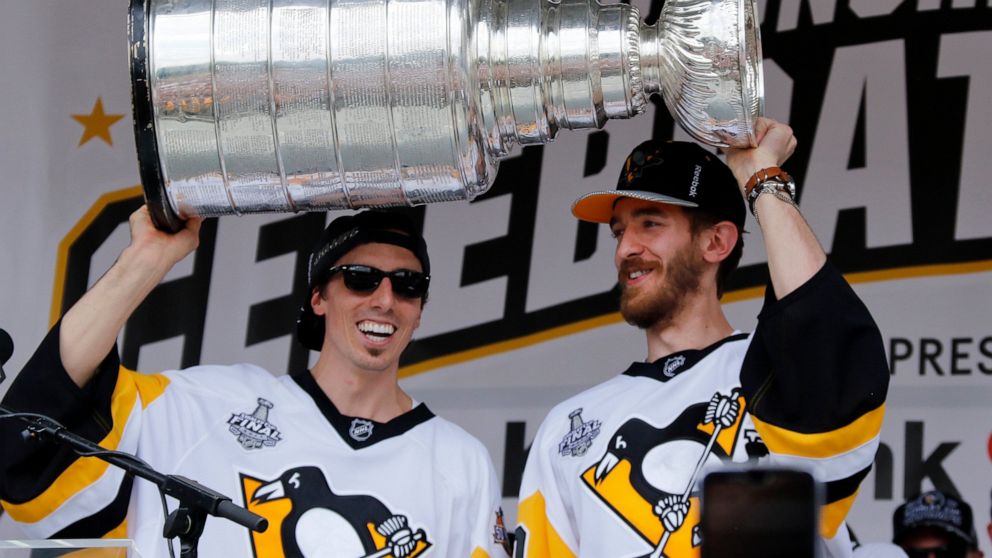 As enticing as that sounds, I'm not sure Fleury would want to go into a situation where he would likely be the back-up as opposed to the starter or 1B option. Plus, even if the Canucks could get Fleury for cheaper than Markstrom they may just choose to go with a cheap back-up for now with Demko, Quinn Hughes, and Elias Pettersson all coming up as RFAs after next season. For that reason I would put the Canucks as a fun-but-not-likely option.
4) Dallas Stars
If you can't beat 'em, join 'em – right Marian Hossa?
The Stars are also low on the list because they have two capable goalies right now and it's hard to imagine them willingly letting Anton Khudobin go after these playoffs. This isn't about this year however and Playoff God Khudobin may look for greener pastures (because of money, get it? I made myself laugh anyways) and a big pay raise from his modest $2.5 million that he earned the last two seasons in Dallas.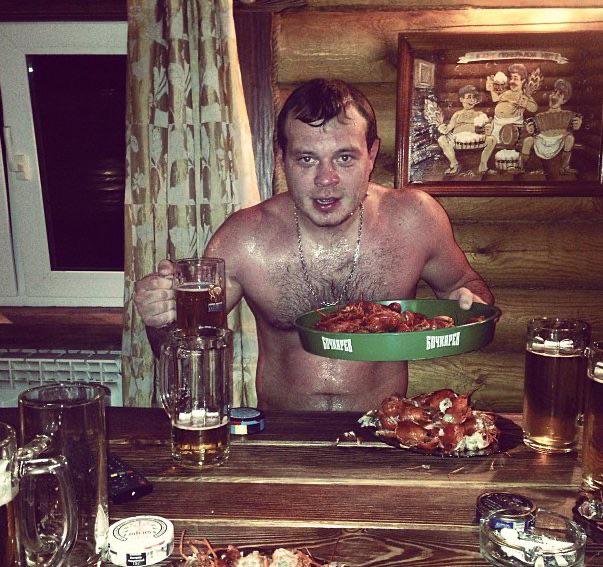 Dallas may be forced into a situation where they have to let Khudobin walk, with four UFAs to sign this summer as well as notable RFAs in Radek Faksa, Roope Hintz, and Conference Final series-winning OT goal scorer, Denis Gurianov, needing new contracts. Plus, next season they will need to deal with what will be a monster of a contract for RFA Miro Heiskanen.
So if that happens, wouldn't Fleury and Bishop be a great story as a veteran tandem that can help each other with load management and should injuries arise (which they always will with Bishop)? Plus, if Vegas retains some salary Fleury could potentially cost the same or less as Khudobin – something I never imagined myself typing.
3/2) Edmonton Oilers and Calgary Flames
Instead of trying to decide who should be #3 and who should be #2, I'm just going to lump the Oilers and Flames into the same group. They're both in similar boats anyways, needing offensive depth beyond their stars, having an abundance of good and mediocre defence, and both desperately looking for stability in net. Plus they're both from Alberta, so pretty much the same franchise for the purposes of this article.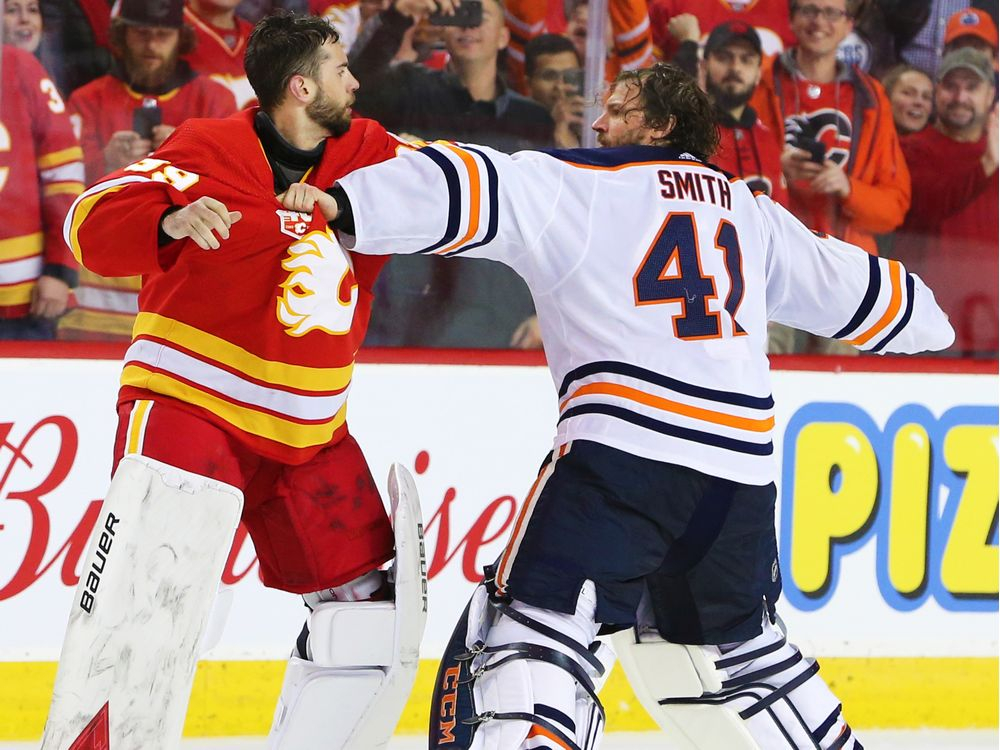 Seriously, does any combination of Mike Smith, Cam Talbot, David Rittich, or Mikko Koskinen inspire any confidence? Talbot and Smith even traded places last year and didn't really shore anything up for either team.
Both have similar cap situations as well, with Calgary having just under $17 million on the cap, but having six defence, four forwards, and a goalie as UFAs or RFAs. Edmonton has less cap space now, with $10.5 million free, but they only have six total UFA/RFAs compared to Calgary's 11.
Fleury could fit in seamlessly with either team and immediately become their number one, go-to guy – something he has lost in Vegas and Pittsburgh before them. I know I'm beating a dead horse here, but Vegas retaining salary would make squeezing Fleury in easier for either team as well. And imagine the drama of an Alberta battle for Fleury this offseason if there were competing offers? It could give the Flames and Oilers one more thing to fight over.
1) Colorado Avalanche
Wait, don't they Avalanche gave their tandem in Philipp Grubbauer and Pavel Francouz? Yup. I thought Jared Bednar said "I have belief in those guys" when asked about Colorado's goalie situation? He sure did. Didn't Joe Sakic say he planned on starting next year with those two goalies? You bet!
So why in the world would I list Colorado as my number one option?
It's simple really, Colorado is one of the few teams that has an abundance of cap space over the next couple of seasons. Over $22 million next season as it stands.
They are a great team right now and most times great teams are right up against the cap. Cale Makar is a RFA after next season and Nathan MacKinnon's amazingly team-friendly deal is up in three seasons. So why not take a shot at upgrading any position you can while you still can?
I understand that Grubbauer and Francouz proved to be a capable tandem this season. But could anyone really make an argument that adding Fleury wouldn't give you more depth, experience, and an upgrade on the current goalies?
Plus, the last time the Avs made a trade with someone looking to offload surplus of talent it worked out quite well for them.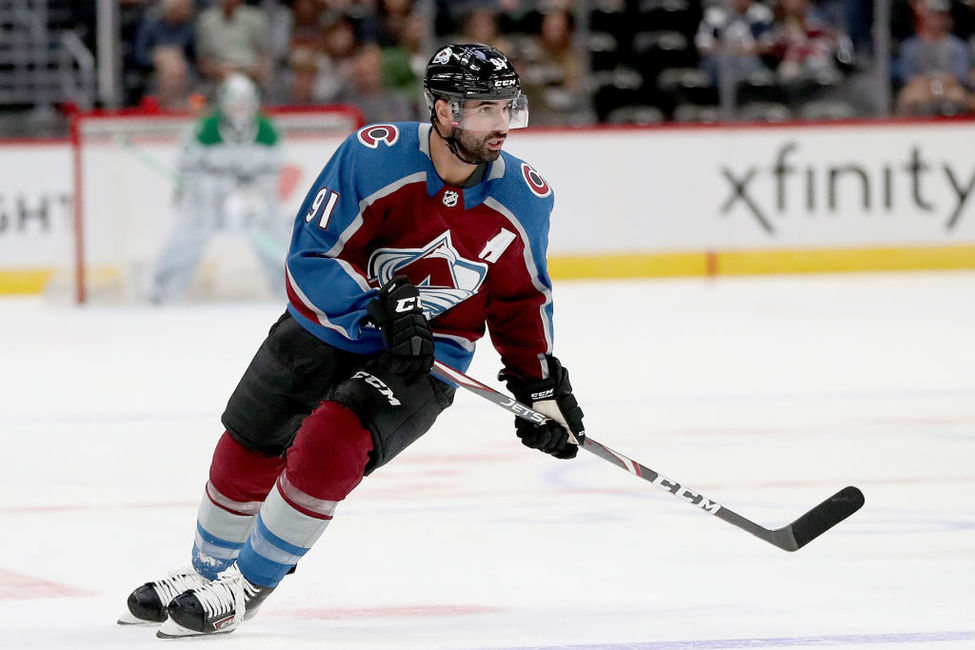 And Fleury's contract is up in two seasons, so you don't have to worry about a bad long-term deal that kills you in the last few seasons. You also don't have to worry about trying to maneuver his contract out when MacKinnon does need to re-up in three years.
Wouldn't it just make sense for the Avs to load up every position to give themselves the best chance? I think so.
Plus it has the potential to be another feel good story of a veteran moving to a stacked Colorado team to try and win a Cup before he retires.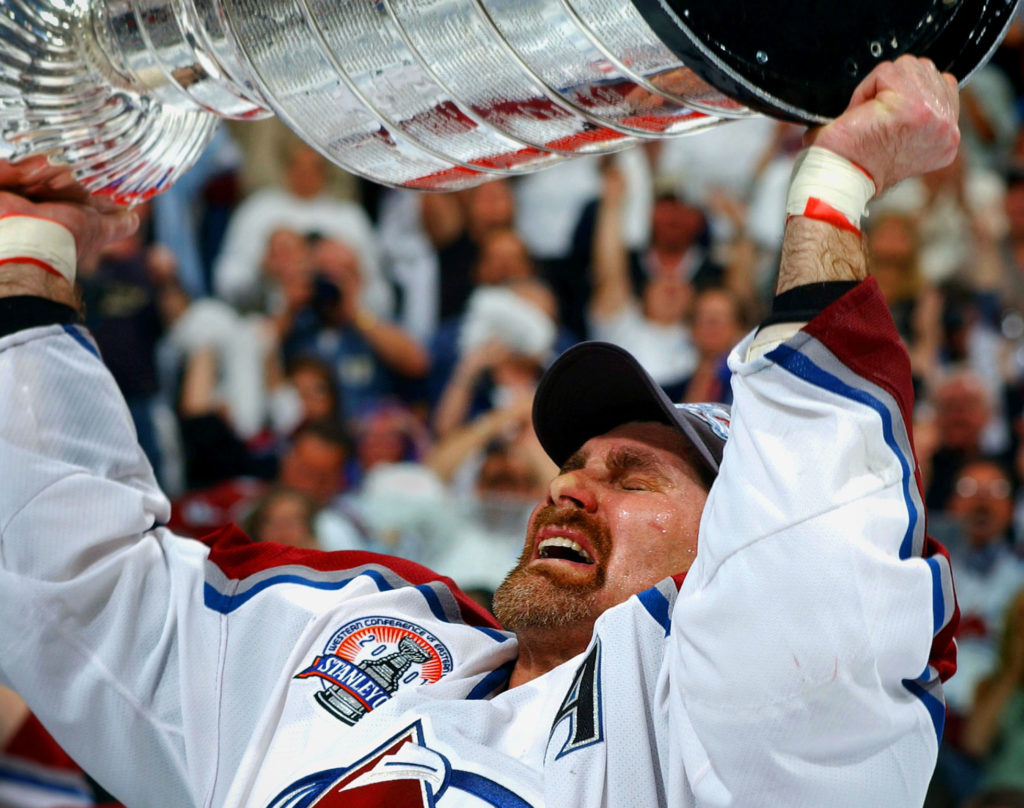 Check back in for more fun articles at Hooked on Hockey Magazine every week!
Love Reading About Hockey?

Subscribe to keep up-to-date with the latest and most interesting hockey news!
| | |
| --- | --- |
| | We hate spam just as much as you |