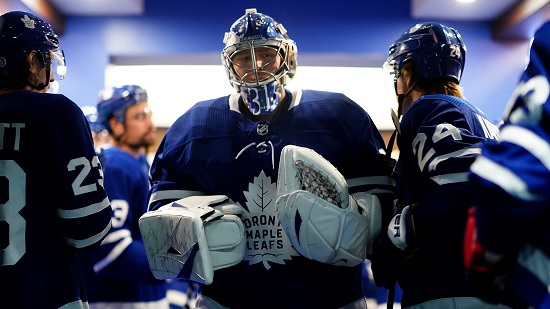 I should start this off by saying Frederik Andersen is a very good goalie. In fact, he's consistently been among league leaders in wins per season since he joined the Leafs in a trade with Anaheim just over four years ago.
Andersen had been coming off a great season with the Ducks in a time share with John Gibson. He went 22-9-7 during the regular season, had a .919 save percentage in the regular season, and an incredible .947 save percentage in five playoff starts.
Andersen even had a .936 save percentage this playoffs, only slightly surpassed by the man who may have single-handedly sunk the Leafs season, Michael Hutchinson and his .938 and two crucial wins for the Avalanche is their attempted comeback against Dallas.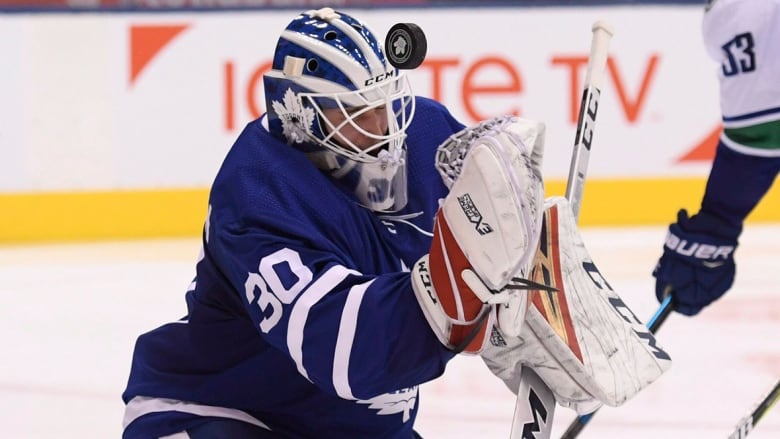 That said, as I posted in my recent article about what is wrong with the Leafs, Andersen has a history of giving up terrible, back-breaking, morale-destroying goals in elimination games. This includes the game five bad angle, shouldn't-have-gone-in squeaker against Columbus during these playoffs. If you are an NHL goalie, this shot from this angle shouldn't go in.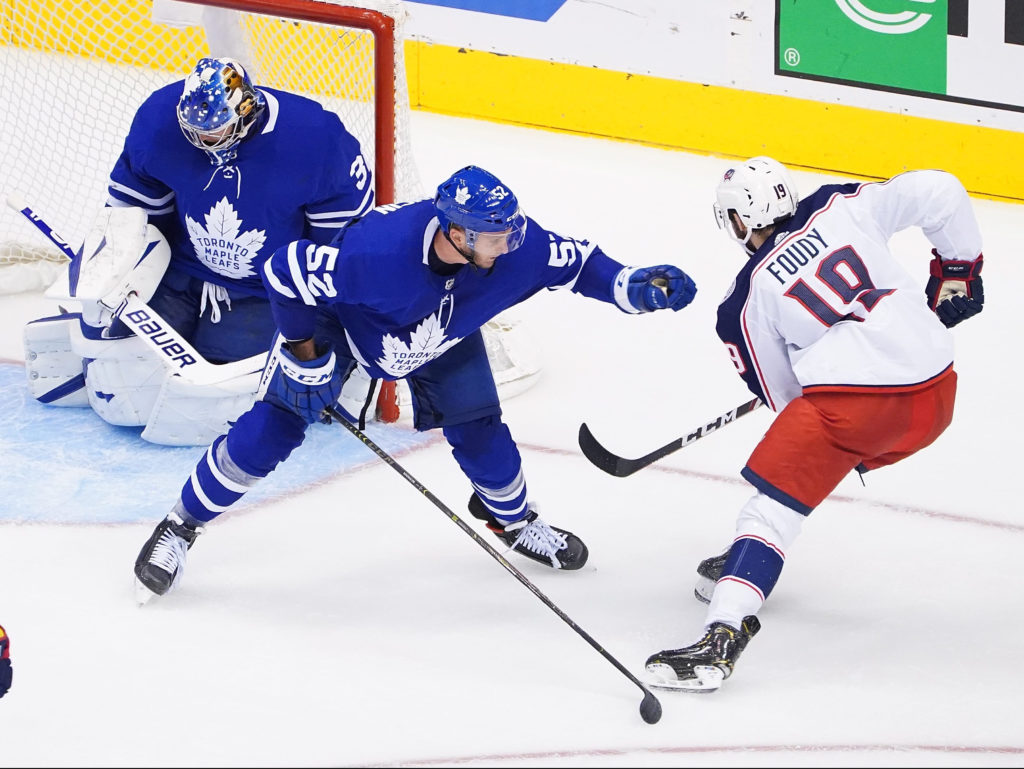 If using the above example doesn't convince you Andersen has been far from stellar in clutch games, maybe the below stats will change your mind:
#Leafs Frederik Andersen: Last 8 potential series clinching games

Record 0-8
GAA 3.49
SV% .877

— Sportsnet Stats (@SNstats) August 10, 2020
So that leaves us with the recent reports that Toronto is looking at moving on from Andersen. I'm not sure if they are trying to find a goalie to replace him as the number one option, or someone to come in with a time share with Jack Campbell.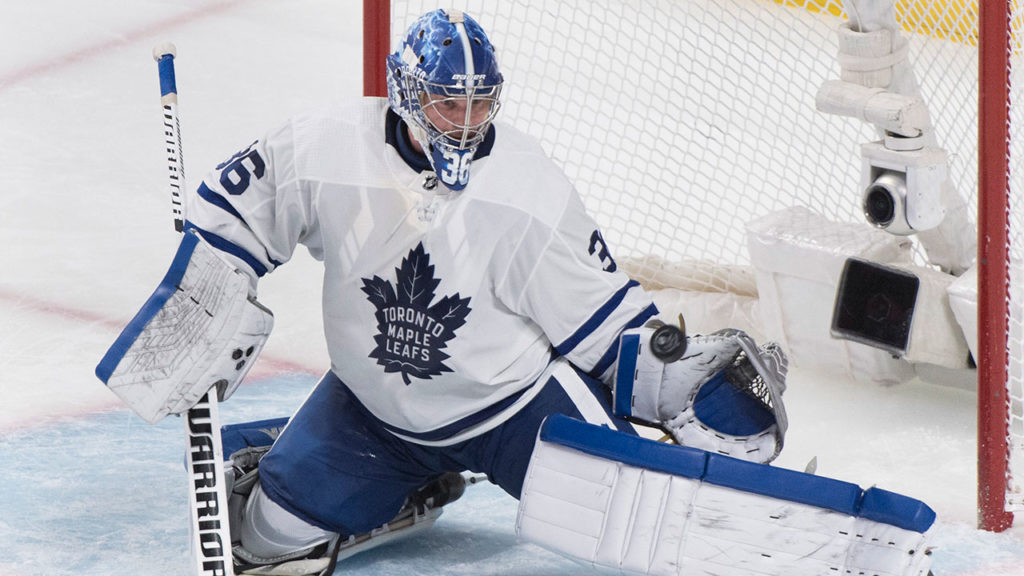 First off all, let's acknowledge that there are a ton of openings and just as much prominent goalies out there that are available to fill those openings. Usually a few goalies trade places in an offseason, but this season that number could be closer to 10 or 12 with so many goalies available.
Just think, you have Cup winners like Braden Holtby and Corey Crawford available as free agents. They are coming off subpar seasons, but they didn't have great defensive help either. Something Toronto's goalies are used to. There's also a bunch of 1B or backup options on the UFA market as well, such as Jimmy Howard, Thomas Greiss, Cam Talbot, Mike Smith, Linus Ullmark, Craig Anderson, Anton Khudobin, Jacob Markstrom, and more.
That doesn't even take into account restricted free agents (RFAs) like Matt Murray, Tristan Jarry, and Alex Georgiev plus all of the trade options on the market.
Without further ado, here are Toronto's five best options in the goalie market this offseason:
5) Corey Crawford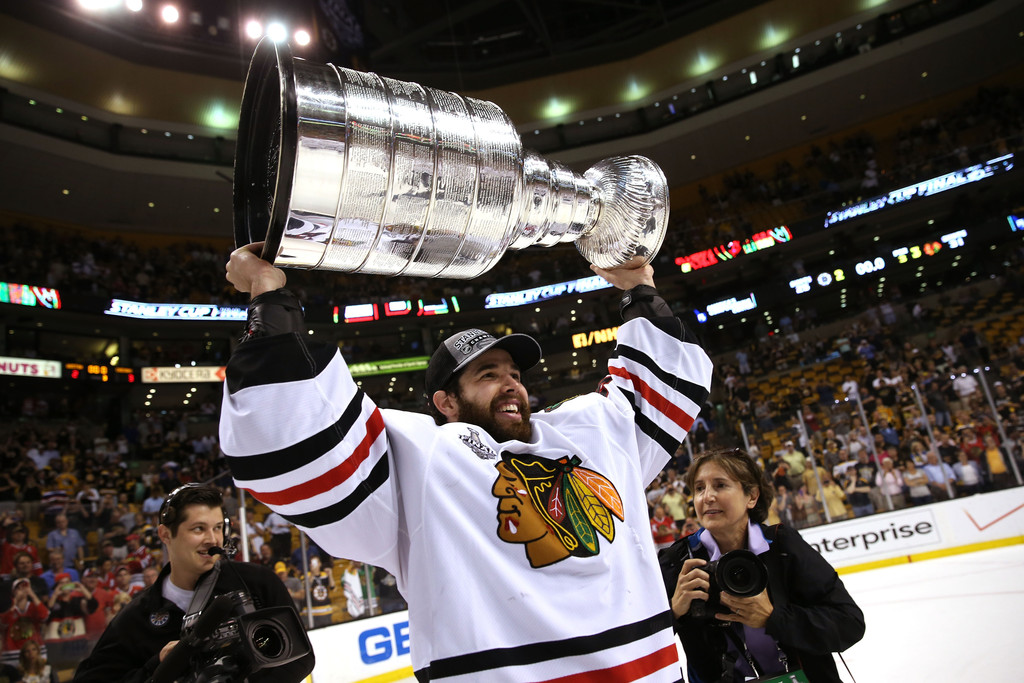 Crawford has won two Stanley Cups and is forever a part of the Blackhawks' dynasty that brought home three Stanley Cups, even if he is only credited with two of them (he played one game in the Hawks first Cup run). That said, he is 35 and despite defensemen like Zdeno Chara shrugging off aging, goalies generally don't tend to maintain their quality of play at his age anymore.
If Toronto signed Crawford it would be a crazy high-risk, high-reward type of move -something I don't think Kyle Dubas would be interested in after years of not making it past the first round. He may come cheap, which can't be overlooked, meaning Crawford will hopefully have a chance somewhere, but probably not Toronto.
4) Braden Holtby
Another Cup winner, Holtby seemed like a lock to hold down Washington's crease for many years after finally getting the Caps over the Cup hump. Especially after the Caps had fallen behind 1-0 in the finals to Vegas, before the series turning point and "save of the decade," Holtby made on Alex Tuch in game two.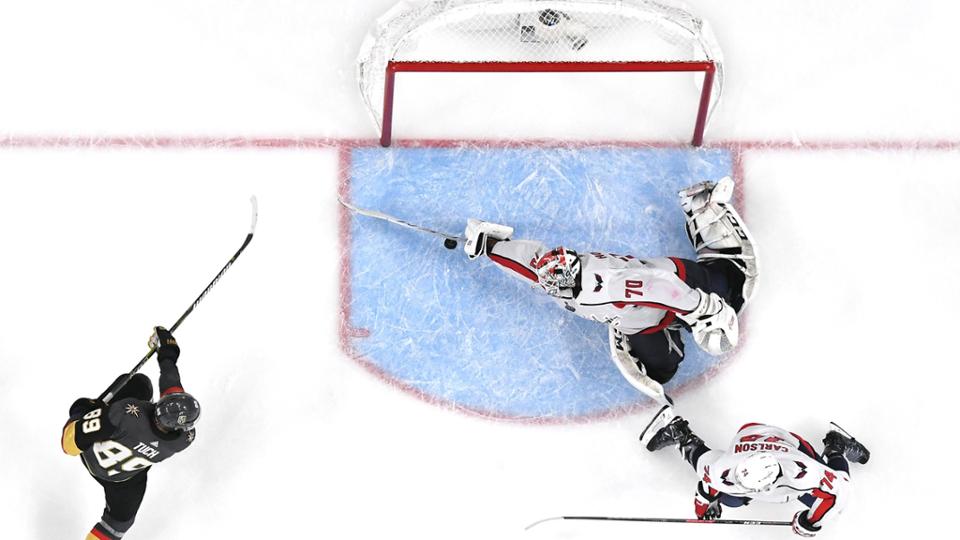 As with Crawford, Holtby comes with his own consistency issues. There is a reason that the franchise is willing to move on from it's non-Ovie cornerstone. With such lofty standards that he set for himself, Holtby underachieved in 2019-20 with his lackluster 3.11 goals-against-average (GAA) and .897 save percentage (SVP). Both of those are career lows for the 30 year old.
Could Holtby regain his former status? Possibly. Will that be in Toronto? Not likely, but still enough of a chance that he lands at #4 on this list.
3) Jacob Markstrom
Markstrom has perpetually seemed to be a prospect in the NHL world, even in his last couple of seasons as he led the Canucks as their starting goalie. It's weird to think of him as a first round pick all the way back in 2008. Even as a starter the last couple of years since being the main piece of the Roberto Luongo deal, he didn't seem to be more than a prospect. Both years his GAA was lower than his career average (2.80), yet both years his SVP was also lower than his career average (.911).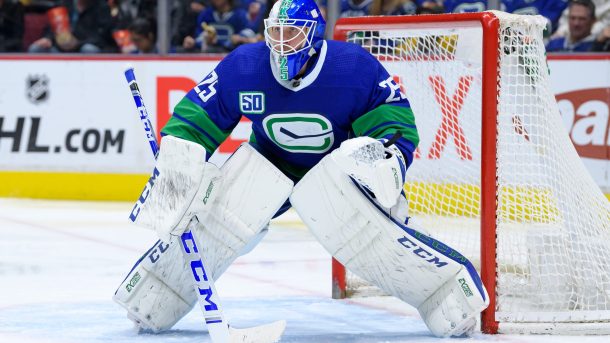 12 years from being the first round pick of the draft, Markstrom seemed to be making good on his promise with an incredible season. Especially in the playoffs, where he dragged the Canucks to the Western Conference semi-final, beating the Minnesota Wild and defending Stanley Cup Champions, St. Louis Blues, on the way.
During the playoffs he even had the second best SVP of his entire career (.919), which is only second to his seven games as a back-up in 2011-12, and slightly ahead of this season's SVP, .918.
Markstrom coming into his own right now sounds like a great feel good story, and if he could play that well with the Canucks defence as it is, there are a lot of good signs he could take over Toronto's crease with similar or better results than Freddy. That said, he also faltered in the semi-finals versus Vegas, eventually being replaced by Thatcher Demko in the last three games. This is where the list gets into realistic options, however Markstrom may have earned himself too much money to fall into Toronto's lap.
2) Matt Murray
Murray is yet another former Stanley Cup winner. He definitely has the experience and resume that Toronto would be looking for if they were to move on from Freddy. General Managers Dubas and Rutherford also have a recent trade history with the Kasperi Kapanen deal, meaning there could be further dealings amongst the Leafs and Penguins. As much as Murray may have had a down season, he also has those two rings to block out the criticism.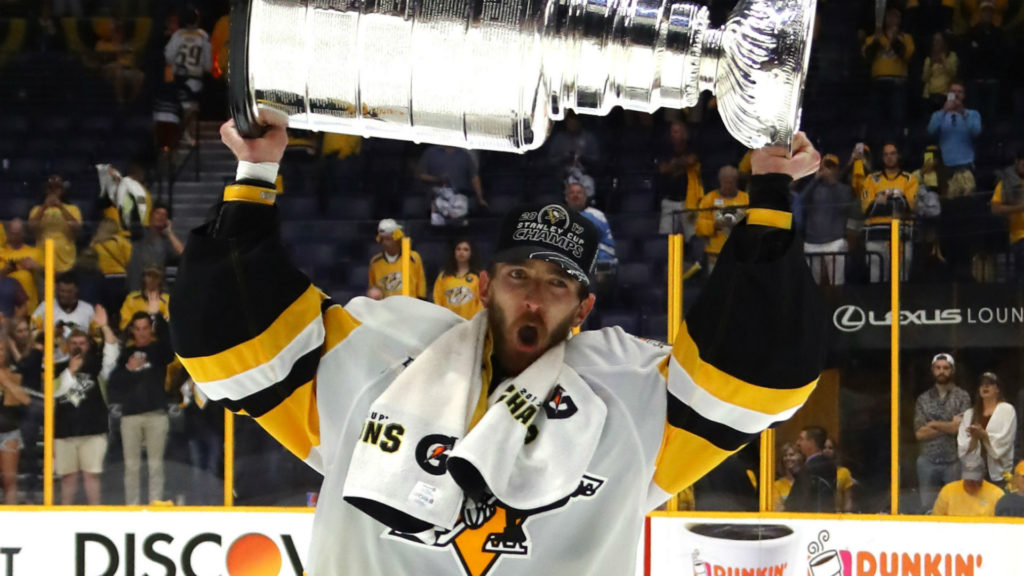 His status as an RFA may scare some teams away, but the current coronavirus situation may have reduced his asking price from the $6.5+ million being thought of before the season. A rebound as his young age is entirely possible, and a rebound with the Leafs seems like something Toronto would take bet on based on his past familiarity with Dubas.
With a possible falling asking price, a Stanley Cup pedigree, and a history with the GM – Murray feels like he could be a possible Andersen replacement.
1) Robin Lehner
Robin Lehner had a difficult start to his career and had to overcame many adversities, including bipolar disorder and alcohol addiction, in his personal life to get to this point.
Clearly this affected his time with Ottawa and Buffalo, but since he was able to find a way back in his personal life and in the NHL he has been on absolute fire, including winning the Jennings trophy last season with the New York Islanders, even if the NHL desperately wished it had been the Rangers:
You had one job…🤔 pic.twitter.com/fmzYQWKuFf

— Robin Lehner (@RobinLehner) August 10, 2019
He earned himself a trip to the UFA market, and after proving himself last season the NHL dinosaurs of management proved they did not trust his success with Chicago winning his services with only a $5 million, one year deal. This of course before he was dealt to Vegas at the trade deadline and going on to beat the Hawks in the first round of this year's playoffs.
With Lehner seeking long-term security, Vegas being committed to Marc-Andre Fleury long-term and Toronto willing to overpay a bit in terms of years if it brings the cap hit down – I think this could be the best fit for player and for team.
Unless, of course, Vegas wins the Cup and everything gets complicated that much further.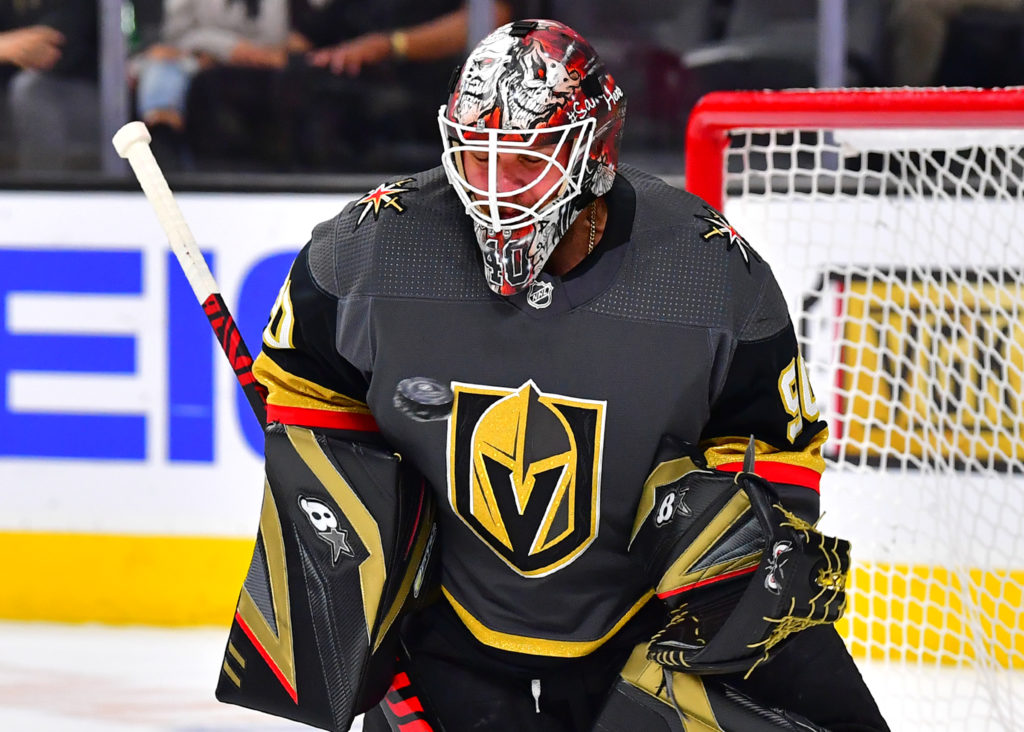 If Vegas wins the Cup, Toronto could be priced out of Lehner's services even if they deal Andersen and someone else.
That said, Lehner is clearly the best option on the market and would be a coup for Toronto if they could add him and subtract Andersen in a deal that reduced or removed Andersen from the cap hit.
What will Toronto do? Only the coming months will tell. Until then stay tuned to www.hookedonhockeymagazine.com for the latest news and notes from around the NHL.