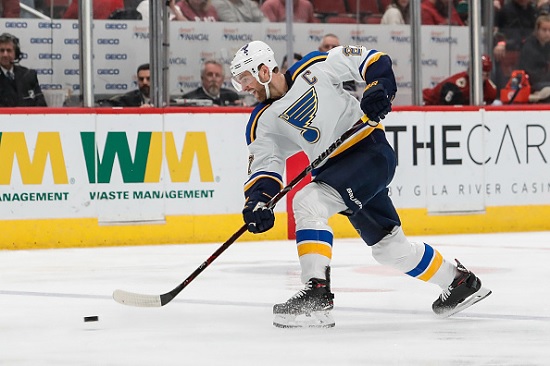 The St. Louis Blues are in a tricky situation. They probably won't be able to re-sign Alex Pietrangelo.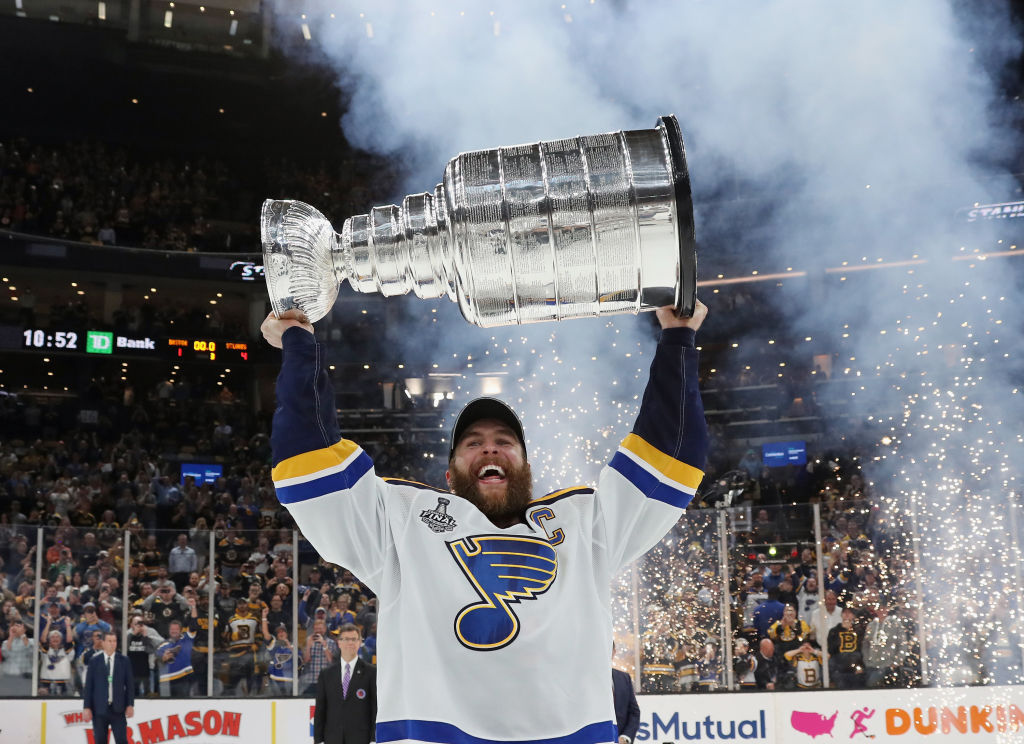 They have $5.15 million in cap space but still have to sign RFA Vince Dunn this year, and with the cap being flat for multiple seasons they also have to worry about a lot of UFAs and RFAs coming up next year as well.
Those UFAs include the likes of Jordan Binnington, Jaden Schwartz, Carl Gunnarson, Tyler Bozak, and Alex Steen. While Robert Thomas, Ivan Barbashev, Jordan Kyrou, Zach Sanford, and Jacob De La Rose are RFAs. $5.15 million won't get you very far with that many players to re-sign or replace when you factor in the increases for players coming off on entry-level contracts.
On top of that, the  Blues signed a really bad deal with Justin Faulk, $6.5 million for seven years, that doesn't kick in until next season. Faulk was intended to be the insurance if the Blues couldn't re-sign Pietrangelo and now he's going to be the insurance that Pietrangelo (probably) leaves. Pietrangelo is expected to fetch just over $9 million a season, according to Evolving Puck, which would make him the third highest paid defenceman in the NHL.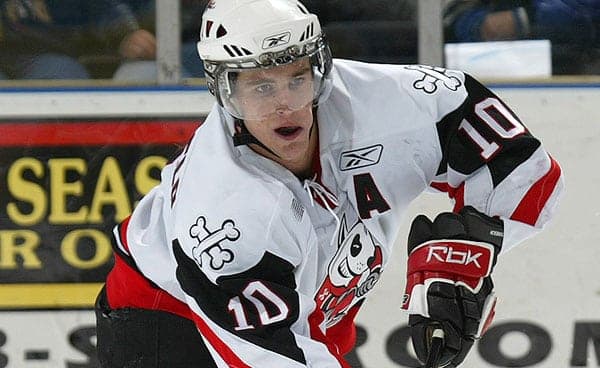 Alas, I know you didn't come to read this article for why the Blues likely can't re-sign Pietrangelo, but to see where he might ultimately end up. It's a fruitless task to try and predict the future, but what we can do is go off of what is being said and piece together some potential  contenders and pretenders for Pietrangelo's signature in free agency.
What I've decided to do is look at the contenders that The Athletic's insider Pierre LeBrun suggested on a TSN segment a couple of days ago and then throw in some honorable mentions that could also make a deal work for the Blues's soon-to-be former captain.
If you don't feel like watching the linked video, who are "top contenders" mentioned? The Vegas Golden Knights, the Calgary Flames, and the *sigh* Toronto Maple Leafs. I'll review all three in alphabetical order below before getting into some honorable mentions.
Let's begin, shall we?
CONTENDERS
Calgary Flames
Of all of the contenders on LeBrun's list, Calgary has by far the most cap space to work with next season, a whopping $16.9 million. They have low-cost forward RFAs Andrew Mangiapane and Mark Jankowski to re-sign that don't eat too much into that cap, but the rest of their roster is pretty much intact except for the fact the Flames have FIVE UFA defensemen, including T.J. Brodie, Travis Hamonic, Michael Stone and deadline acquisitions Derek Forbert and Erik Gustafsson.
Wait, so the Flames have cap space and will be in need of defence, including a first-pairing, right-side defenseman to replace T.J. Brodie? Who could possibly fit that role?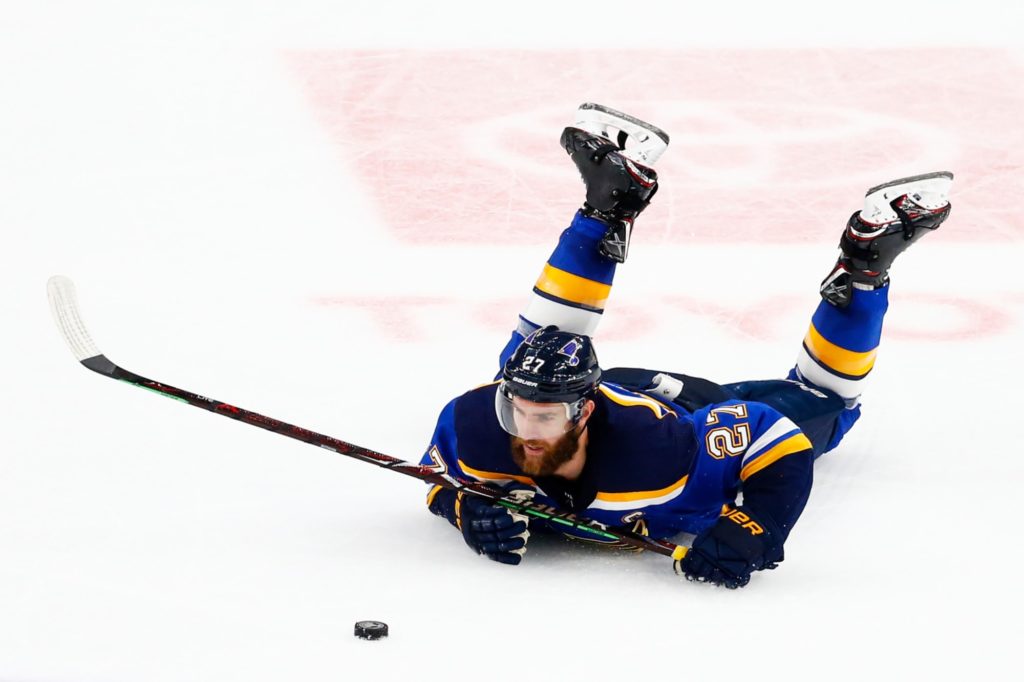 The other thing that Calgary has going for it is the General Manager Brad Treliving has said he wants to shake things up but still build around at the current core. Plus after a couple of early playoff exits, wouldn't signing the biggest UFA on the market reflect well on Treliving in what could be a job-deciding season for him? What better way to stave off job execution than to appease the fan base and ownership in one move?
Toronto Maple Leafs
I understand if some of you skip this section. There have been a million things written and talked about in regards to Pietrangelo possibly coming to the Leafs. They need a top-pairing, right-side defenceman more than anything else. He's also, as Don Cherry would say, a good ol' Ontario boy, specifically from the Greater Toronto Area. Didn't Toronto have something like this happen recently with the hometown boy coming home?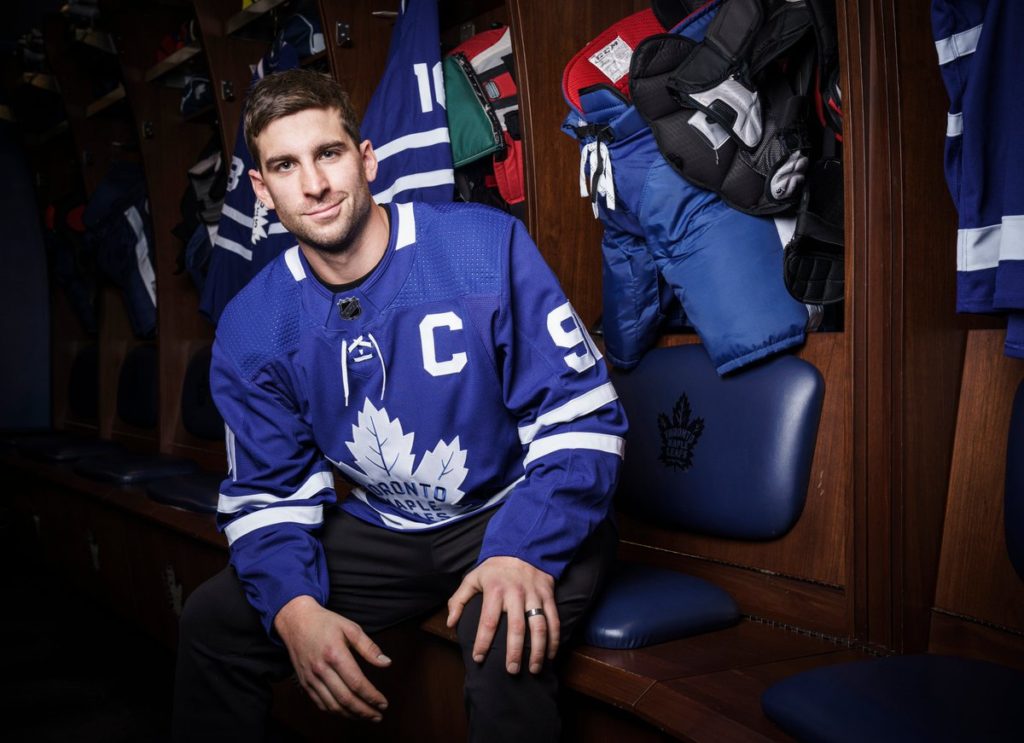 The Leafs are in a similar situation to the next team on this list, Vegas, with only $6.1 million in cap space -and that was after the Kasperi Kapanen salary dump. That $6.1 million is also going to shrink by about half once the Leafs re-sign RFAs Ilya Mikheyev, Travis Dermott, and Evan Rodrifues (acquired in the Kapanen trade) as well as making decisions on impending UFAs Jason Spezza and Frederik Gauthier.
The little cap space they have is also assuming that they move on from UFAs Tyson Barrie, Cody Ceci, and Kyle Clifford. To build more space to chase after free agents like Pietrangelo, the Leafs have reportedly put forwards Andreas Johnsson ($3.4 million) and Alex Kerfoot ($3.5 million) on the trading block. Not to mention that starting goalie Frederik Andersen ($5 million) is also reportedly on the market –something we looked at in another article a couple of weeks ago.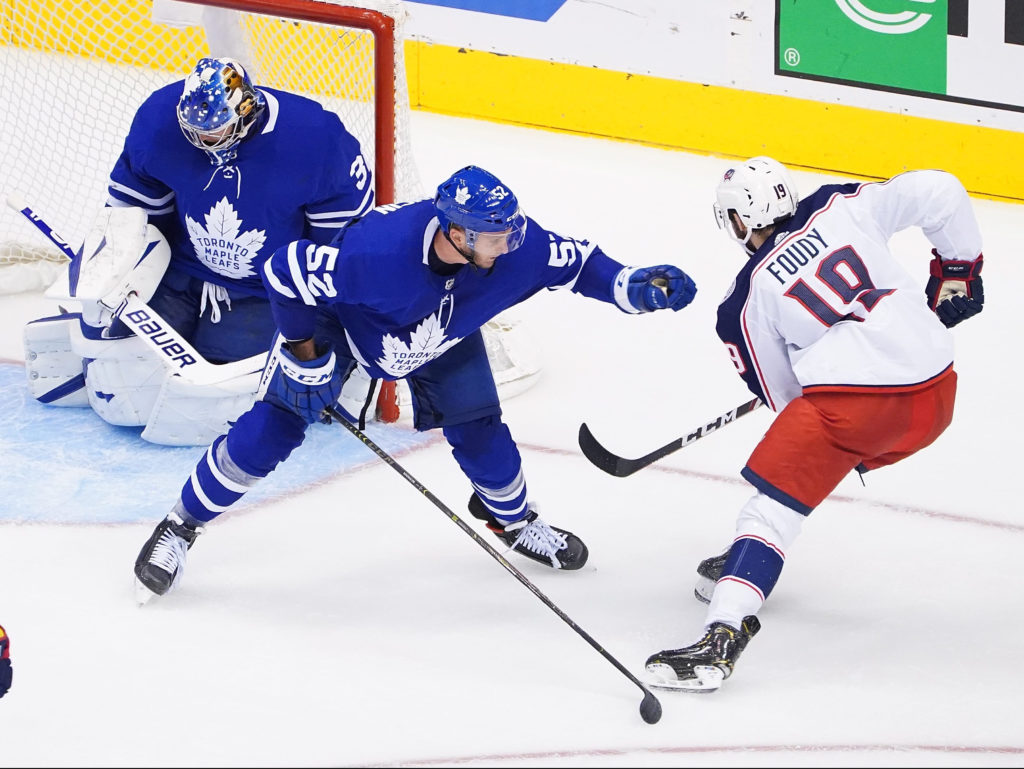 Regardless of the odds stacked against Toronto in creating the cap space (plus the question of whether it is worth it to gut your depth that much), the one thing we can say is that Kyle Dubas isn't afraid to make bold moves. Just think of the Tavares signing and the horrible, in hindsight, Nazem Kadri trade – something I looked at a couple of days ago in an article on the five worst moves by Dubas as Leafs GM.
So as difficult as it may seem, you can't count the Leafs out, much like the next team on this list.
Vegas Golden Knights
The Golden Knights are in a tight situation with the cap. Having only a projected $4.9 million in cap space next season – which could be entirely taken up by a reported Robin Lehner deal.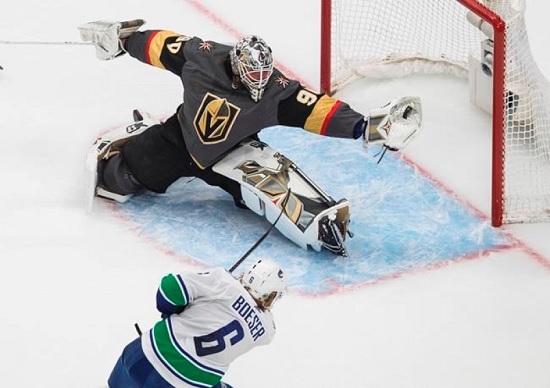 That said, it makes sense the Golden Knights are linked to another star, as they have inquired or got most of the big names to hit the market. They missed on Erik Karlsson, but were able to eventually get Mark Stone, Max Pacioretty, and Paul Statsny.
Now, the Knights do have some options to reduce their salary cap hit, with Marc-Andre Fleury being the big one who could go out the door if the Knights do re-sign Lehner. The Knights would be incredibly lucky to offload his entire $7 million cap hit, but the more likely case is they retain up to half of his salary or they buy him out – which may actually be a cheaper scenario according to Cap Friendly.
The Knights do have other options that could save some salary, with reports being the Knights could look to move on from 35 year old Paul Statsny ($6.5 million), and two underperformers from last season in Brayden McNabb ($2.5 million) and Jonathan Marchessault ($5 million) according to Knights on Ice.
Pietrangelo would obviously be a great addition to any team, the Knights included, but aside from salary cap issues, the Knights may also be reluctant to push breakout top defender Shea Theodore to a second pairing role as they are both right-side defensemen.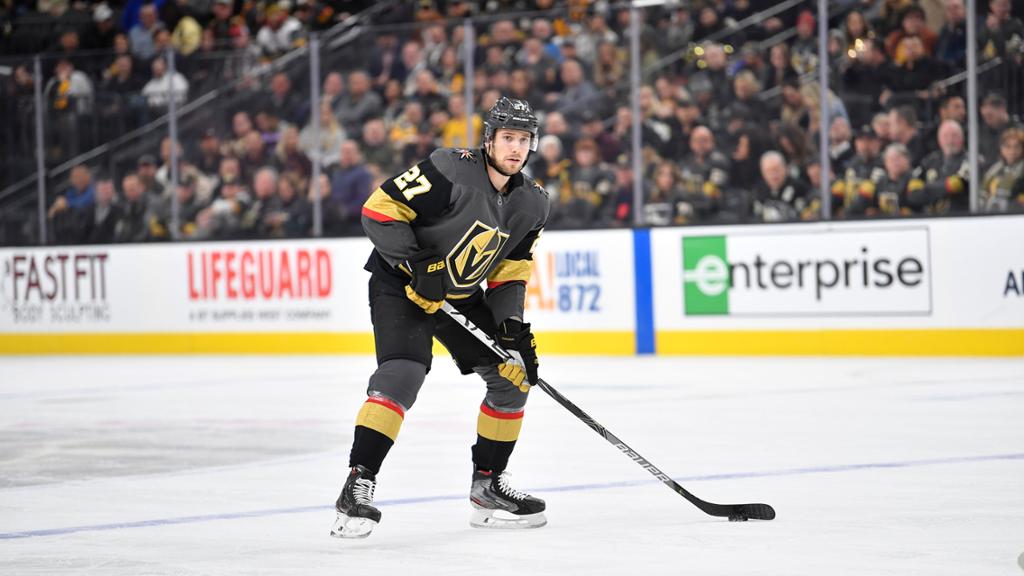 At the end of the day, however impressive his season and playoffs were, would anyone say Theodore is better than Pietrangelo?
HONORABLE MENTIONS
Boston Bruins
The Bruins have a ton of projected cap space, $14.4 million, and most of their team is returning with exception of possibly Zdeno Chara to retirement and Torey Krug to free agency. Krug is great, but if I'm the Bruins I would definitely take a look into the cost of Pietrangelo, even if it means putting future #1 Charlie McAvoy into the second-pairing for a few years.
What spectacular depth at D that would be for Boston. One can only imagine.
Buffalo Sabres
The Sabres have an astounding $34 million in cap space next season. One caveat however, they only have 10 players under contract next season so far. Could they blow Pietrangelo away with a huge offer? Yes. Would he want to go into a rebuild in his twilight years? Probably not.

Detroit Red Wings
The Wings are in basically the same spot as the Sabres. $34 million in cap space seems like a lot until you realize they only have 11 players signed for next season. Another project seems like something Pietrangelo wouldn't be interested in even if they could pay him more than anyone else.
Philadelphia Flyers
The Flyers have over $7 million in cap space. The Flyers also could use a defensemen of Pietrangelo's ability on the right side. The issue is the Flyers still have to sign up-and-comers Phillippe Myers and Robert Hagg to new deals. Plus their issues these playoffs seemed to be more with their top line not scoring more-so than their defensive deficiencies.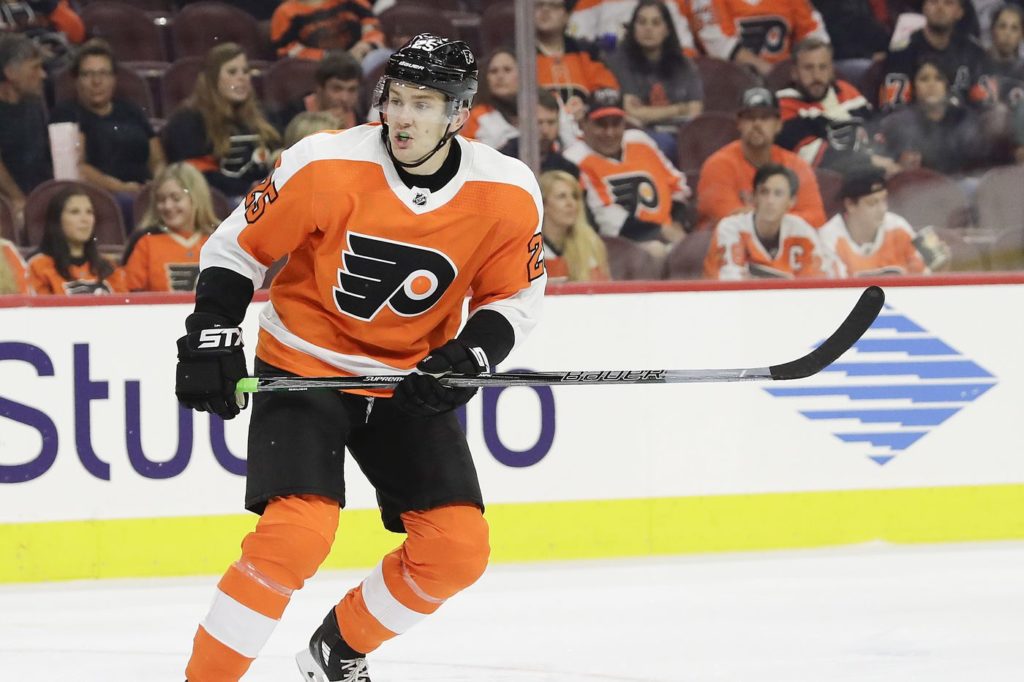 Minnesota Wild
New GM Bill Guerin is trying to make some changes and one of those changes could be incumbent #1 right-side defenseman Matt Dumba. Would taking $6 million off your already $11.975 million in cap space give you enough space to sign Pietrangelo? Undoubtedly. Would Pietrangelo sign for a team with lots of defence and not much scoring or goaltending? Probably not.
Winnipeg Jets
The Jets have a franchise centre in Mark Scheifele, a newly-minted Vezina-winner in Conner Hellebuyck, and amazing depth on the wings with Kyle Conner, Patrik Laine, Nikolaj Ehlers, and Blake Wheeler. What don't they have? A clear #1 right-side defenseman despite a strong season from Neal Pionk.
He would be a great fit, but I'm still not sure Pietrangelo would move his St. Louis based family to the middle-of-nowhere in prairie lands Canada.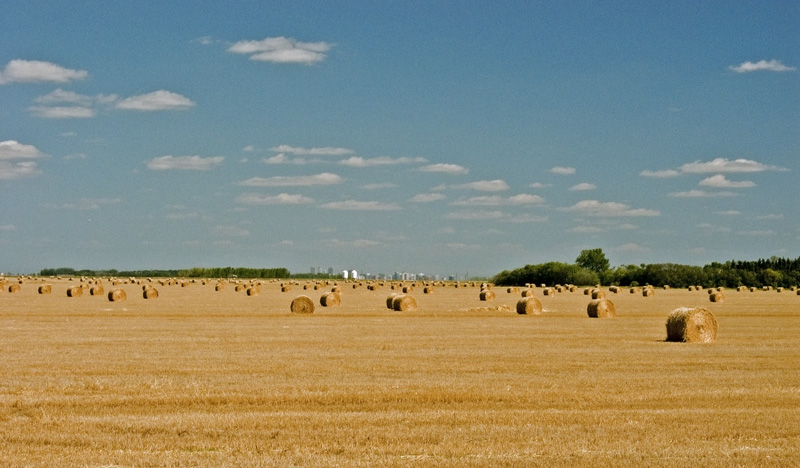 Edmonton Oilers
The Oilers have $11.25 million in projected cap space this summer, which would seem more than enough to sign Pietrangelo. However, they also still have to sign or replace their current UFAs and RFAs, like Andreas Athanasiou, Ethan Bear, Riley Sheahan, Tyler Ennis, and Mat Benning.
There are rumors that the Oilers could look at moving Adam Larsson, and his $4.16 million in the final year of his contract, but would the opportunity and cash really make Pietrangelo consider the Oilers? I would list the odds at a better chance the prairie friends Winnipeg, just because Edmonton is at least a semi-better option for a players social life.
Los Angeles Kings
The Kings have just under $17 million in cap space, so they could make a strong run at Pietrangelo if they wanted. That said, do they really want to overpay another defenseman when Drew Doughty plays the same side as Pietrangelo and is making $11 million a season? This is almost zero % likelihood but I still felt like including them because of their cap space.
San Jose Sharks
The Sharks have the highest paid right-hand defenseman in Erik Karlsson ($11.5 million for seven seasons), They also have have Brent Burns at $8 million for the next four seasons. Why not Pietrangelo and just create the most ridiculous right-side log jam ever?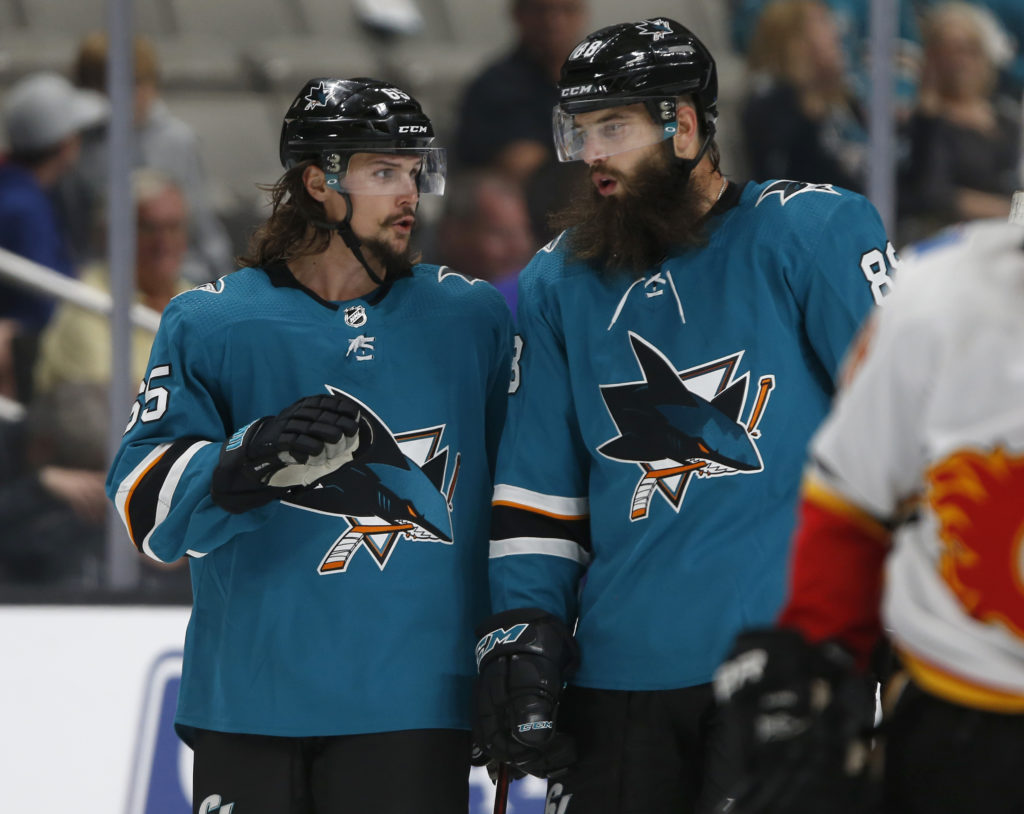 Vancouver Canucks
The Canucks have $14.298 million in cap space. They have Tyler Myers currently running their top line on the right side at $6 million.The Canucks do have some tough signings coming up, including Jacob Markstrom, Chris Tanev, Troy Stretcher, Jake Virtanen, Tyler Toffoli, Tyler Motte, Josh Leivo, and Adam Gaudette.
And that's before they have to sign Quinn Hughes and Elias Petterson next year. The Canucks will likely be cash-strapped for a while.
That's it, I hope you enjoyed the article and stay tuned for more from Hooked On Hockey Magazine.
Love Reading About Hockey?

Subscribe to keep up-to-date with the latest and most interesting hockey news!
| | |
| --- | --- |
| | We hate spam just as much as you |