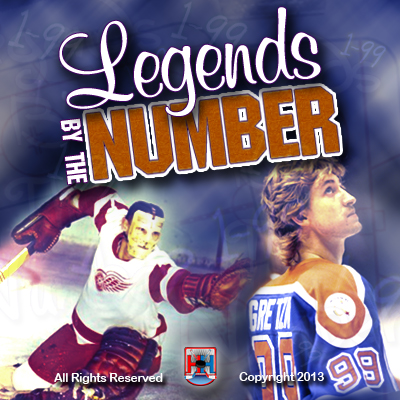 #17
Honorable Mention: Bobby Bauer, Wendel Clark, Mike Foligno, Gerard Gallant, Jean-Guy Talbot, Fred Stanfield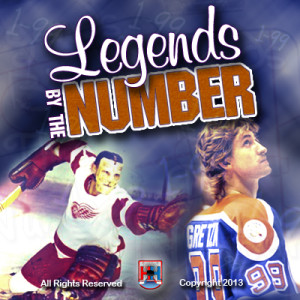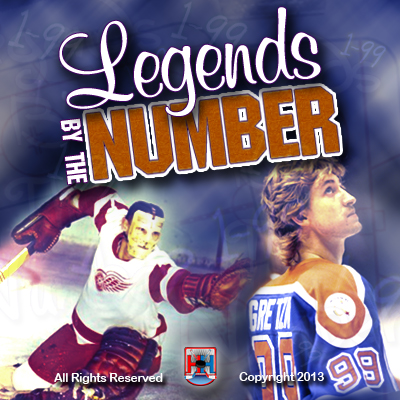 3rd – Rod Brind'Amour
Position – Center
When he wore #17 – 1992-00 (With Philadelphia); 2001-10 (With Carolina)
Note: He also wore #19 from 1989-91 (With St. Louis) and #27 in 2000 (With Carolina)
Regular Season Stats – 1484 GP – 452 G – 732 A – 1184 PTS – (-) 39 – 1100 PIM
Playoff Stats – 159 GP – 51 G – 60 A – 111 PTS – +7 – 97 PIM
Accolades – 1 Stanley Cup, 2 Frank Selke Trophies, 1 World Championship gold medal, 1-time NHL All-Star, selection to NHL All-Rookie Team
Background – Born 8/9/70; 6-ft-1, 205 lb
Rod Brind'Amour was taken 9th overall by the St. Louis Blues in 1988. He entered the league the next year at age 19. He recorded 26 goals and 61 points in 79 games, earning him a selection to the NHL All-Rookie Team. He was also a +23, his highest plus-minus of his career. He would experience a bit of a sophomore slump the following season, with his point production dropping to 49 points. The Blues would give up on Brind'Amour, trading him to Philadelphia at the end of the year.
Once the 1991-92 season commenced, it was clear that the Flyers got the better end of the deal. His first three seasons in Philly saw him score 77, 86, and 97 points in successive seasons. 97 points marked a career-high for Rod.
After eight full seasons (and a partial ninth season), he was traded to the Carolina Hurricanes in 1999. In 2001-02, the Hurricanes would barely squeak into the post-season due to a very weak Southeast Division. Although their regular season record was second worst of the sixteen playoff team, it did not prevent Brind'Amour's team from reaching the Stanley Cup Finals. Although they were unsuccessful in defeating the Detroit Red Wings, it would not be their (or Brind'Amour's final chance).
Fast forward to 2005-06. Rod, now the team's captain, rediscovered his offensive prowess, scoring 70 points in 78 games, his highest total since the 1998-99 season. This time, Carolina entered the post-season with the third highest point total (one behind the Ottawa Senators). Brind'Amour contributed 18 points in 25 playoff games, helping his team to reach the Finals again. This time they would not be denied. In seven games, the Canes (and Brind'Amour) finally won their first Stanley Cup.
The following year Rod scored 82 points at age 36, his highest total since the 1995-96 campaign. At age 38, he finally began to slow down, and following the conclusion of the 2009-10 season, he would retire at age 39. Brind'Amour currently ranks ninth all-time in Flyers history in points (601) and fourth in Hurricanes history (473).
He is currently eligible to be inducted into the Hall of Fame. His number seventeen jersey would be retired by the Hurricanes organization in February of 2011. Brind'Amour currently serves as an assistant coach for Carolina.
2nd – Ilya Kovalchuk
Position – Left Wing
When he wore #17 – 2002-10 (With Atlanta); 2010-13 (With New Jersey)
Regular Season Stats – 816 GP – 417 G – 399 A – 816 PTS – (-) 116 – 516 PIM
Playoff Stats – 32 GP – 11 G – 16 A – 27 PTS – (-) 8 – 31 PIM
Accolades – 1 Maurice Richard Trophy, selection to NHL All-Rookie Team, 1-time selection to NHL First All-Star Team, 1-time selection to NHL Second All-Star Team, 3-time All-Star, 2 World Championship gold medals, 1 World Championship MVP award, record-holder for most shootout goals in a season
Background – Born 4/15/83; 6-ft-3, 230 lb
Ilya Kovalchuk was taken first overall by the Atlanta Thrashers (now the Winnipeg Jets) in the 2001 NHL Draft. He would score 51 points in 65 games in his rookie season at age 18. He was selected to the NHL All-Rookie Team. His production went on a steep incline over the next three seasons. In just his third year in the league he would win the "Rocket" Richard Trophy with 41 goals.
The very next year, he set out to beat that performance. And beat it he did. He scored a career-high 52 goals and 98 points in 2005-06, immediately following the NHL lockout. He also led the NHL with 27 power play goals. After a 42-goal season, he would score 52 again in 2007-08. However, thanks to Alex Ovechkin, he finished second in the NHL.
Kovalchuk would be traded to the New Jersey Devils in February of 2010, due to a contract dispute in his final season of his contract. In Thrashers history, he holds the record for most goals, assists, points, power play goals, game-winning goals, and goals-per-game.
When his contract expired the following off-season, he received a 17-year, $102 million deal. After the NHL rejected the length of the deal, Kovalchuk then received an even better deal of 15-year, $100 million.
In the 2011-12 season, Ilya set the NHL record for most shootout goals in a season (11) and most game-deciding shootout goals (7).
With 12 seasons remaining in his contract, Kovalchuk decided to permanently leave the NHL after the lockout-shortened 2013 campaign at age 30. Why he signed such a large and lengthy contract and retired just one season removed from reaching the Stanley Cup Finals is anyone's guess.
He was one of the most prolific scorers and dynamic players of the modern era. Ilya tallied 417 goals and 816 assists in 816 games. My guess is that he just wanted to retire having scored exactly as many points as games played, (a.k.a. the Paul Kariya: 989 points in 989 games)
1st – Jari Kurri
Position – Right Wing
When he wore #17 – 1981-90 (With Edmonton); 1992-96 (With Los Angeles); 1996 (With New York Rangers); 1997 (With Mighty Ducks of Anaheim); 1998 (With Colorado)
Regular Season Stats – 1251 GP – 601 G – 797 A – 1398 PTS – +298 – 545 PIM
Playoff Stats – 200 GP – 106 G – 127 A – 233 PTS – +73*** – 123 PIM
Accolades – Hall of Fame induction, First Finn inducted to the Hall of Fame, 5 Stanley Cups, 8-time All-Star, Lady Byng Trophy, 2-time selection to NHL First All-Star Team, 3-time selection to NHL Second All-Star Team
Background – Born 5/18/60; 6-ft-0, 194 lb
Jari Kurri was taken 69th overall in the 4th Round of the 1980 NHL Draft by the Edmonton Oilers. He would play his rookie season just a few months later. At age 20, Kurri scored 75 points in 75 games. After scoring 86 goals in his sophomore season, he would start a trend of five straight 100+ point seasons.
He formed a dynamic duo with Wayne Gretzky after Kurri joined the NHL the year after "The Great One." Jari would earn a nickname of his own very early in his career: "The Finnish Flash." If it sounds familiar, it should, because it is now the nickname of Teemu Selanne.
Kurri would help the Oilers win back-to-back Stanley Cups in 1984 and 1985, and another back-to-back pair of Cups in 1987 and 1988. In all four of those post-seasons, Kurri led all playoff scorers in goals. His highest playoff goal total came in 1985, when he scored 19. Included in those 19 goals were four hat tricks. No player has ever scored more than 19 goals in a single post-season either.
His best regular season performance was in the 1985-86 season. He would lead the NHL with 68 goals, and his 131 points set a career-high for him. His shooting percentage that year was league-best (and a career-best) 28.8%. That performance ranks ninth best in NHL history.
After Gretzky's trade to the Los Angeles Kings, Jari won his fifth Stanley Cup in 1990.
Kurri would spend a year playing in the Italian League before rejoining the NHL in 1991 after Edmonton traded his rights to the Kings. He reunited with Gretzky, with the duo leading the charge to the Stanley Cup Finals in 1993.
He would play for four different teams in the span of three seasons from 1996 to 1998. After being traded to the New York Rangers during the 1995-96 campaign, he would spend the next two seasons with the Mighty Ducks of Anaheim and Colorado Avalanche respectively.
He retired in 1998 after having scored his milestone 600th career goal the year before. Kuri finished his career with 601 goals, 797 assists, and 1398 points in 1251 games. He ranks 18th all-time in goals and points. His career plus-minus of +298 ranks 13th all-time.
In 2001, Kurri would be inducted into the Hall of Fame, becoming the first Finn in league history to accomplish such a feat. His number seventeen jersey has been retired by the Oilers organization.
*Hockey-reference doesn't have jersey number listings from pre-1950s
**Note: +/- has only been recorded by the NHL since the 1967-68 season
***Note: playoff +/- has only been recorded by the NHL since the 1983-84 season
References:
On-Line Sources
Hockey-Reference.com
Hockeydb.com
Legendsofhockey.net
Wikipedia.org
Off-Line Sources
Stan Fischler; Shirley Fischler (2003). Who's Who in Hockey. Andrews McMeel Publishing. p. 243. ISBN 978-0-7407-1904-2.
Follow me on Twitter @yungspork