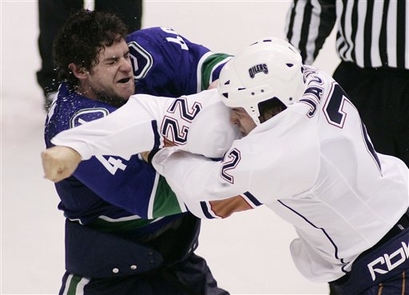 Early on Martin Luther King Jr. Day, the Tampa Bay Lightning decided they would not take the day off, acquiring forward Jean-Francois Jacques from the Florida Panthers.
It is not yet known who/what the Panthers will receive in return.
Jacques adds to the thirteen currently rostered forwards on the Bolts and creates even more depth at the position.
A second-round draft pick to the Edmonton Oilers in 2003, Jacques, 28, has only played in 166 games in his career, tallying nine goals and eight assists.
At 6-3, 231 pounds, he could provide a large presence on a back line and maybe instigate a few fights but do not expect to hear his name called much.
Jacques is not an impact player and I would venture to guess he will be a healthy scratch more often than not.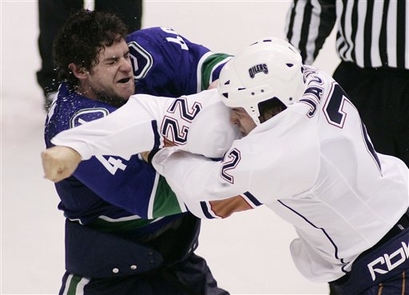 What should be interesting is seeing what the Panthers get in return.
Stay tuned to HOHM or follow me on Twitter @GainesTaylor for updates.