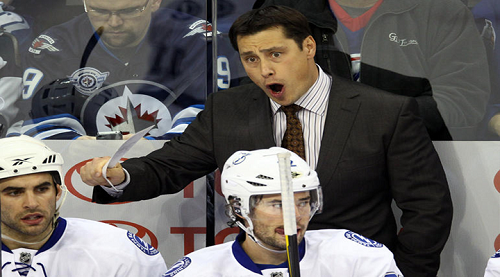 The Tampa Bay Lightning have fired coach Guy Boucher, effective immediately, general manager Steve Yzerman announced early Sunday morning.
"Guy has poured his heart and soul into the Lightning organization for these past three years and we appreciate all the work he has done," Yzerman said, "but ultimately I am not satisfied with the direction we are heading and I believe making a change today is in the best interest of our franchise."
It is unknown whether Saturday's loss was the last straw for Yzerman, as the Bolts looked disinterested in allowing four first-period goals in their 5-3 loss to the Ottawa Senators. However, the amount of games in which the Lightning have fallen behind early just to make a run at it late clearly became too much for Yzerman.
Losing in such a fashion teases the fans and ownership by flashing potential at the end of every game when it is already too late. The Lightning simply had too much talent and not enough points to show for it, as they sit just three points ahead of the Florida Panthers for last place in the Eastern Conference.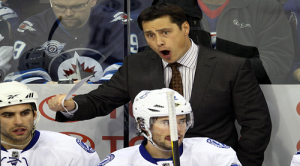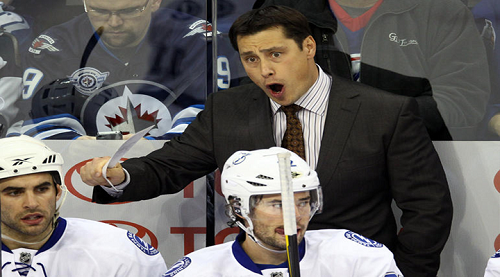 Boucher was a likable guy, but the team failed to show consistency, direction or improvement, meaning someone else had to take the reins. In his almost-three seasons with Tampa Bay, Boucher went 84-62-19.
After leading the Bolts to the Eastern Conference Finals in his first season, where they lost in seven games to the Boston Bruins, the Lightning now face missing the playoffs for the second year in a row. The organization was clearly tired of watching the prime years of Steven Stamkos' career slip away and the 41-year-old coach was let go.
Now, Tampa Bay turns its attention to finding the ninth Lightning coach in the history of the franchise.
Whispers of ex-Buffalo Sabres coach Lindy Ruff have begun to run abound due to his Team Canada connection with Yzerman. AHL Syracuse coach Jon Cooper has also heard his name thrown around since half of his former team is now playing for the big club, but it seems unlikely the Lightning will test another unproven NHL coach after the failure of Boucher.
For now, assistants Dan Lacroix and Marty Raymond will work the bench, starting tonight against the Winnipeg Jets.
Do you think firing Boucher was the right decision? Who should the Bolts hire? Sound off below!