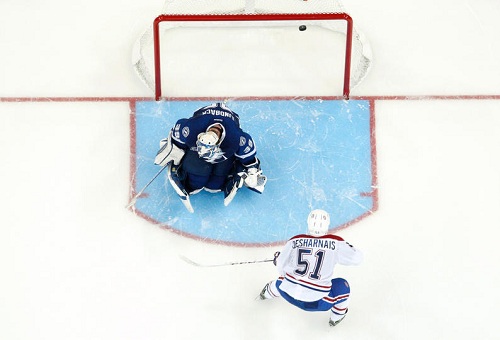 A loss is a loss is a loss.
Despite an incredible comeback by the Tampa Bay Lightning that consisted of three goals in a period of 05:12 in the third period, the Montreal Canadiens came away with a 4-3 shootout victory Tuesday night.
Although the Lightning did manage to pick up a point for the first time since February 1, its losing streak was extended to five games.
However, there were many positive signs the Lightning showed on its home ice in the final period.
The aggressiveness picked up, goalie Anders Lindback made several huge saves, and passing was crisp and efficient.
On the same day coach Guy Boucher announced forward Ryan Malone would be out for three to four weeks (which could mean as many as 14 games), the Bolts needed a performance to show this team has what it takes to turn it around without Malone.
Things did not start off so well when Montreal took a 3-0 lead through the first two periods.
Forward Brian Gionta scored (3) on a five-on-three chance, defenseman PK Subban scored (3) a soft goal from the blue line and forward Travis Moen scored (1) to build up the lead.
Tampa Bay defenseman Victor Hedman helped bring the Lightning back in the third, scoring at 14:04 and 18:17 (3, 4) to cut the lead to one.
With an empty net and Montreal center Tomas Plekanec in the penalty box for tripping in the waning seconds, defenseman Sami Salo unloaded a shot from the point that deflected in off defenseman Raphael Diaz's skate to tie the game. The goal was credited to Salo (1).
After killing defenseman Eric Brewer's tripping penalty in overtime thanks in part to an incredible pad save by Lindback, the game went to a shootout tied at three.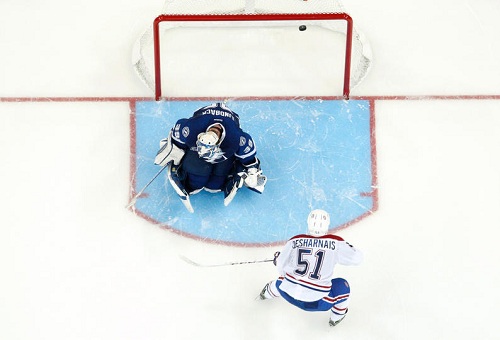 That is where it ended for the Lightning, with Montreal center David Desharnais the lone goal scorer in the shootout. Hedman, forward Martin St. Louis and center Steven Stamkos failed to score for Tampa Bay.
The Lightning hopes to build on a positive night, where they salvaged a point, when they host the Washington Capitals on Thursday night at 7:30 p.m. ET.
The Canadiens will travel across the Sunshine State to take on the Florida Panthers on Thursday night at 7:30 p.m.