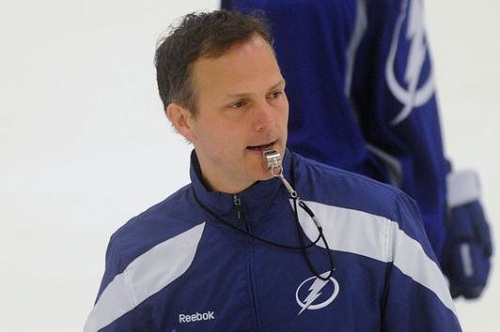 The Tampa Bay Lightning have hired Jon Cooper as the eighth head coach in their history, general manager Steve Yzerman announced on Monday.
Cooper, the coach of the Lightning's American Hockey League affiliate for the last three seasons, is the reigning AHL Coach of the Year. He led the Norfolk Admirals to the Calder Cup championship last season, and he has led the Syracuse Crunch to the highest point total in the league in 2012-2013.
"We are very pleased to introduce Jon as our head coach," Yzerman said. "He has had success at every level he has coached and is extremely familiar with our organization, as well as our players. He has a tremendous record at all levels, and we feel he is ready to make the move to the NHL."
Cooper, 45, has won at every level he has coached, claiming two North American Hockey League championships, one United States Hockey League championship and the aforementioned AHL championship. Cooper's Norfolk squad set a North American professional hockey record last season, winning 28 consecutive games.
Now Cooper will try to make the big step up to the NHL, in a situation strikingly similar to Guy Boucher's three years ago, who was also seen as a rising star in the coaching circle. Some people speculated whether the Lightning would risk signing a coach with such a similar profile following Boucher's flame-out.
However, with 10 players on the Lightning who played for the Crunch at some point this season, Cooper already has familiarity with much of the team. He just needs to win over the support of the veteran guys, and he should have a tight grip on the reins.
Not to mention, Cooper is a rising star in the coaching ranks, and the Lightning almost surely would have lost him elsewhere during this offseason.
"There is no other team in hockey that I would rather be coaching than the Tampa Bay Lightning," Cooper said. "It's quite a tribute to Steve Yzerman and (owner) Jeff Vinik and the organization that they are building that are proud to promote from within. I look forward to getting to know the players and getting to work right away."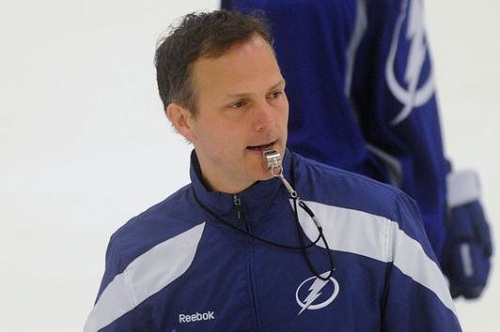 Cooper is reported to be an excellent motivator with strong communication skills, and often is credited with overseeing the development of the organization's young prospects.
Cooper, who was a full-time lawyer before closing his practice in 2003, has come a long way to become an NHL head coach. While it is too soon to judge or grade the move, it is undoubtedly a new chapter in Lightning history. It will be interesting to see how the rest of the season plays out under Cooper.
He is expected to make his coaching debut on Friday at the Tampa Bay Times Forum against the New Jersey Devils.