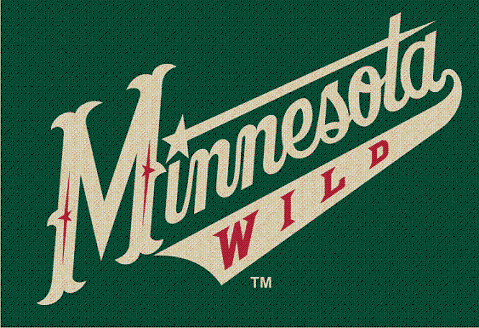 Since it is August, and there is not much to talk about in the NHL,( Besides the looming lockout, and I am trying to not think about that.) I figured, I would take a look at the Minnesota Wild's top prospects. The Wild own a plethora of high-end prospects. And their organization is considered by most publications, to have a top 2 farm system in the NHL. This is a look at the organizations top 10 prospects.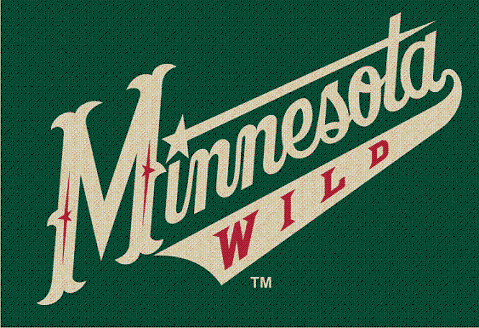 Part 1 will include prospects ranked tenth thru sixth.
#10- Tyler Cuma (Defenseman 6'1″ 180 LBS 22 years old)– I'm not ready to give up on Cuma, just yet. He was the Wild's first round pick in 2008. And he has the requisite first round talent still. He is a good skater, with good offensive instincts for a defenseman. Injuries have slowed his growth, and are the only reason he has yet to stick with the Wild, at the NHL level. The upcoming season will be the biggest of his career. Cuma, needs to show the Wild brass he can stay healthy and that he has recovered from his previous injuries.
#9-Mario Lucia (Forward 6′ 3″ 195 LBS 18 years old)– A second round pick by the Wild in 2011. He is the son of Minnesota Gophers hockey coach, Don Lucia. Lucia, has jumped up the Wild's prospect board. He posted 42 goals and 93 points for the Penticon Vees of the BCHL. And he recently tore up the Team USA evaluation camp for the 2012 World Juniors tournament. Lucia will be playing college hockey for Notre Dame in the fall.
#8- Brett Bulmer (Forward 6'3″ 185 LBS 19 years old)– Bulmer projects as a physical power forward at the NHL level. He has the upside of a second line NHL player, if he continues to improve his scoring touch. He posted a career high 34 goals and 62 points for the Kelowna Rockets of the WHL last season. Bulmer, also owns a nasty streak, as he posted 93 penalty minutes in just 53 games played for Kelowna, last season.
#7 Matt Dumba (Defenseman 6'0″ 166 LBS 18 years old)– Dumba was Minnesota's first round pick in the 2012 NHL draft. Taken 7th overall, Dumba, does a bit of everything on the ice. He loves to hit people. Especially, in open ice situations. Dumba has a great shot from the point. And he registered 20 goals and 57 points for Red Deer in WHL last season. He has a ton of talent, And if he continues to improve the defensive aspect of his game, he will be higher on this list next season.
#6 Matt Hackett (Goalie 6'2″ 170 LBS 22 years old) Hackett was a third round pick of the Wild in 2009. He backstopped the, Houston Aeros, to the AHL Finals in 2011. And he posted 2.38 goals against average and a .921% save percentage, while appearing in 12 games for the Wild last season. Hackett will get one more year of seasoning in the AHL. Then, in 2013, he will compete with Josh Harding for the starting goalie gig in Minnesota.