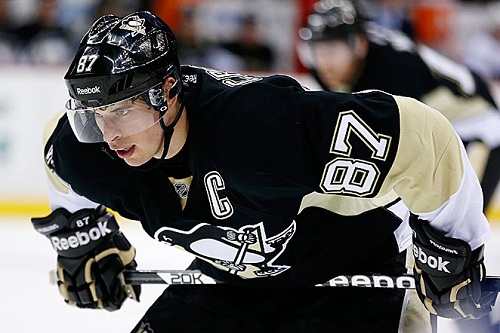 Sidney Crosby is mounting a convincing case for the Dapper Dan Award. Since its conception in 1936, Dapper Dan Charities have honored countless athletes in Western Pennsylvania. The organization began an annual tradition of "Sportsman of the Year" in 1939, recognizing excellence in athletics and involvement in charitable causes in Pittsburgh. A win this year would mark a Dapper Dan hat-trick for Crosby—who previously won the award for his achievements in 2006 and 2007.
Despite missing three weeks with a broken jaw, Pittsburgh's adopted son is a contender for the NHL's Hart Trophy for his wizardry on the ice. Crosby tallied fifteen goals and 41 assists in 36 games played this season, combining for a league-leading 56 points. In those 36 games, the Penguins captain earned an impressive plus-26 rating.
Undeniably, Crosby rose to new heights in March—an unmatched showing of skill that allowed the Nova Scotia native to claim "First Star" honors from the NHL. For Crosby, March began on a high note—notching a goal and an assist against the Montreal Canadiens on March 2 for the first of eight multi-point games that month alone. A 6-1 besting of the New York Islanders on March 10 saw Crosby earn five assists, marking the fifth time the captain has notched five points or more in a single game in his career. In four games played that week, Crosby posted 11 points (2G-9A). Crosby's grit and ascendancy helped the Penguins to attain a perfect 15-0 record that month—a first in the league's history. When a healthy Crosby returns to the Penguins roster for the postseason, he will surely pick up where he left off.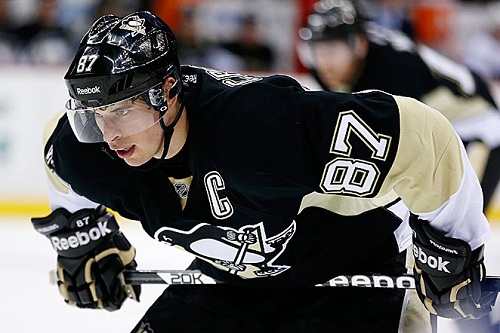 Off the ice, Crosby is very involved in the community. For five seasons, Sidney Crosby's Little Penguins Learn to Play Hockey Program, in partnership with the Penguins organization Reebok, and Dick's Sporting Goods, has outfitted more than 3,200 children in Pittsburgh with brand-new Reebok hockey equipment. Participants also take part in hockey instructional programs aimed at perfecting various hockey skills. As well, Crosby often invites the Big Brothers Big Sisters of Greater Pittsburgh to watch Penguins home games in his suite at the Consol Energy Center.
A playmaker, leader, and fierce competitor, Crosby exemplifies all the requisite qualities of a Dapper Dan winner and belongs in the Dapper Dan conversation. Crosby's performance in the post-season will only strengthen his case for the award.
Outfielder Andrew MuCutchen's impressive 2012 season with the Pittsburgh Pirates earned him the honor this year. Like MuCutchen, Crosby is distinguished from others largely due to his determination and success. 2013 has been good to the star centerman and could foreshadow a "Dapper" hat-trick at the 2014 banquet.