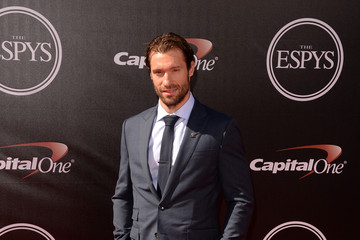 Another edition of the ESPYS has passed and hockey once again fell to the wayside when it came time for the big awards to be handed out. But this is about more than snubs to the sport of hockey – this is a reminder of how low hockey sits in the scope of professional sports in the United States.
For example, despite another hugely successful season, Sidney Crosby wasn't even up for the award of male athlete of the year. This despite the fact his accomplishments and successes were no less impressive than those of Peyton Manning, Miguel Cabrera and Floyd Mayweather – three of the nominees – and the eventual winner, Oklahoma City Thunder forward Kevin Durant.
Crosby was, however, nominated for two awards: NHL player of the year – which he won – and comeback player of the year. Not only was Crosby up for the latter award, but Dominic Moore of the New York Rangers was also in the running.
Crosby returned from a concussion and had an MVP-calibre season, while Moore returned after an 18 month absence – following the death of his wife Katie in January 2012 – to help his team to the Stanley Cup Finals. But despite the intrigue of both storylines, neither player won the award – losing out to Durant's teammate Russell Westbrook.
That wasn't the only disappointment for the Rangers who – along with the Los Angeles Kings – also lost out on game of the year honors for their tilt in Game 5 of the Cup Finals. Even Johnny Gaudreau, who had a fantastic season with the Boston College Eagles in the NCAA, lost out to Creighton basketball player Doug McDermott for best male collegiate athlete.
In fact, there have only been three instances since 2010 where something hockey related won a non-hockey-specific award: the Kings winning best upset for winning the Cup as an eighth seed in 2012; Tim Thomas winning best championship performance in 2011 for his performance in the Cup Finals; and the men's Olympic gold medal game in 2010 between Canada and the United States that won best game.
But hockey has very rarely been the victorious sport in the category of best male or female athlete, best team and many other major categories. That's not to say hockey needs to be represented each year, but there have been numerous instances – 2014 and prior – where a hockey-related moment could have, but didn't win.
All this is to say that, despite its major increase in popularity in the United States as a whole, the sport's popularity among the media – especially at ESPN – still lags behind. At this point it may take a miracle to see a hockey player win athlete of the year.