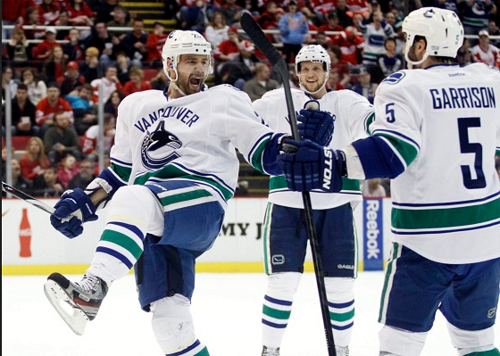 In any regular season, the team would arrive back home and have time to recover from their long road trip, well that's not the case this season. With this lockout shortened season, the Canucks are about to get back at it tonight against the Phoenix Coyotes, just a little over 48 hours after getting a beating from the Detroit Red Wings in Michigan.
Both teams are coming off losses and are looking forward to getting back on track, and most importantly the Canucks will hope to forget that shellacking they got from the Wings on Sunday afternoon.
Henrik Sedin feels that the Canucks over looked the Wings a little too much. Ya think? The Coyotes probably wouldn't mind if they took that same approach against the Desert Dogs as they make their way into town on the final stop of their Western Canada swing. After returning on a 4 game road trip that ended with an 8-3 loss to Detroit, Sedin could offer only one explanation why the Canucks gave up 6 unanswered goals after they were up 3-2 to end the first period. "I think it was just a matter of us maybe taking it like it was the last game of the road trip and I don't think we were 100 percent focused on the game, "he said.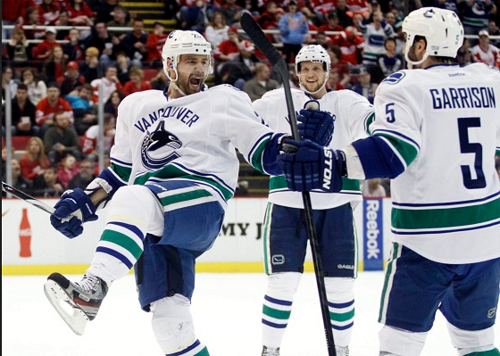 After winning five straight at home, the Canucks will look to snap a 2 home game losing streak tonight against the Coyotes, the last two that they've dropped were both 4-3 scores. Vancouver's last three game home skid was an 0-0-3 stretch from Jan. 8-22, 2011.
The Canucks will be without defenseman Kevin Bieksa for the second straight game as he's out with a groin injury. David Booth will slot back into the line up after recovering from an illness He scored three goals against Phoenix last season. Cory Schneider will start in net tonight for the Canucks and will hope to shake off the embarrassing loss they suffered just a little over 48 hours ago.
Catch the game tonight at 7 PM PT.