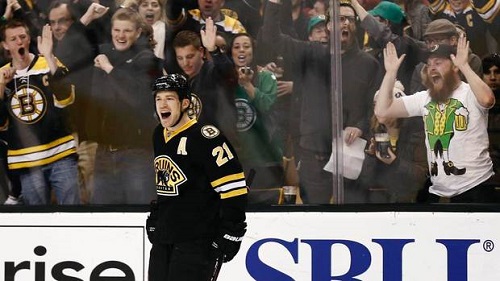 After trading Shawn Horcoff this morning, the Edmonton Oilers have certainly been busy. So far today in the free agent frenzy, Edmonton has signed five players and my eyes are still peeled. Oil City, let's break down who they've snatched up so far.
First up is defenseman Andrew Ference, who was signed to a four-year, $13 million contract. 34 year old Ference is actually an Edmonton native, and seemed pleased, saying in an interview that "right off the bat, it was a great feeling" to be signed by the Oilers.
Ference, the oldest of all the players the Oilers signed today, is a seasoned vet with 760 career NHL games under his belt. He played with the Boston Bruins last season and had four goals and nine assists for 13 points in the season.
In an interview with TSN, Ference stated that "they [the Oilers] have a situation where they have a ton of talent, a lot of young talent, a team that needs just a little nudge to get over that hump. It's going to be a pretty neat time. I've seen that before. I've been fortunate enough to play in cities that care about and love hockey and I wanted to keep doing that."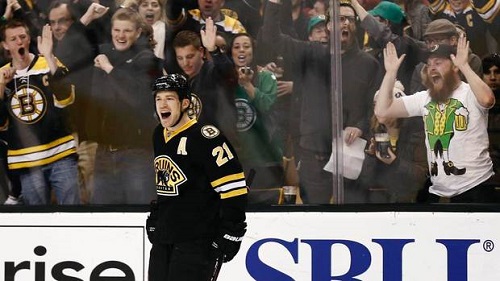 Next is center Boyd Gordon, who was signed to a three-year deal. Gordon had four goals, ten assists with the Phoenix Coyotes last season, and was ranked eighth in the NHL with a 57.3% faceoff percentage (perhaps they're trying to place him in Belanger's role). Like Ference, he's been in the game for quite awhile, with 486 career NHL games between Phoenix and Washington.
In an interview, when asked why Edmonton was the right fit for him, Gordon stated that he was excited to "be part of building something here" and classifying the Oilers as "young and exciting."
"Hopefully [I'll] bring a little different mix to the team," Gordon said, "I'm not a flashy offensive player by any means, but I can contribute, and…be in those key situations."
Forward Jesse Joensuu, who played 7 games last season for the New York Islanders, signed a two-year deal.
Backup goalie Jason LaBarbera, who played 15 games last season for the Phoenix Coyotes, signed a one-year contract. LaBarbera has played 175 career NHL games with Phoenix, Vancouver, LA, and the Rangers.
LaBarbera said "I think it's a great opportunity for myself…I always had Edmonton kind of on my mind, and when they called I was pretty excited that they felt like I could help their team." He also spoke about Oilers goalie Devan Dubnyk, who had a strong season, saying that "I'm real tight with Devan, we've been training partners for the past six years, so to train with Devan and be a part of a new phase with the Oilers is exciting."
Filling the gap that Horcoff's departure left in the center, they've also signed center Will Acton on a two-year deal. The 25 year old Ontario native played with the Toronto Marlies in the AHL last season, with eight goals and eleven assists in his 67 games.
Edmonton has signed a fairly diverse group of players that hopefully will all bring something a little different to the team. All seem to acknowledge that the Oilers are brimming with young energy and really just require a bit of a push, a bit of a tweak, to really explode and attain the kind of success fans are hoping for.
Welcome, new Oilers!