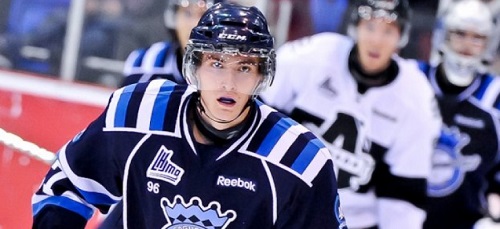 The Quebec Major Junior League announced Thursday that forward Laurent Dauphin of the Chicoutimi Saguenéens, who has been representing the QMJHL in the Subway Super Series, has been suspended indefinitely. Dauphin was given a major penalty and a game misconduct for a check from behind on Viktor Baldaev, a defenseman for the Rouyn-Noranda Huskies who was representing Russia, in the QMJHL-Russia game Wednesday night.
The QMJHL stated that they would be suspending Dauphin, a 2013 second-round draft pick of the Phoenix Coyotes, until further notice. The league wants to investigate the incident further before making a final decision, and they feel that this is the best manner in which to proceed.
Baldaev was going after the puck along the end boards, and was bent at the waist with his back to Dauphin and his head down. Being able to see the numbers on the back of Baldaev's jersey did not deter Dauphin from barreling into Baldaev full speed and sending him face-first into the glass. Baldaev was slow to get up, and was bleeding profusely from the face when he did.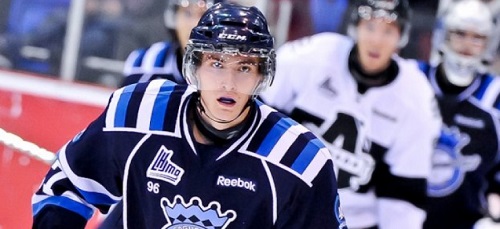 Given that the NHL is working to lessen hits from the behind, it is encouraging to see a major-junior league deal a suspension of this nature on such a dangerous play. Taking unnecessary hits from behind this seriously at a lower level of hockey can only help the NHL in their endeavor.
What are your thoughts? Do you feel that Dauphin's hit is as egregious as the QMJHL does?