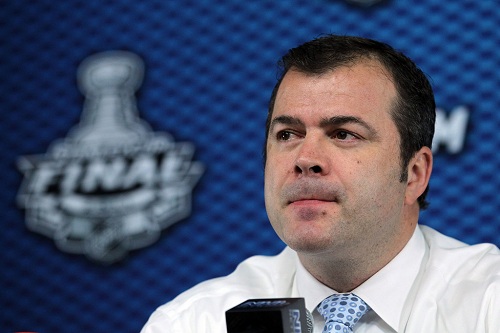 The New York Rangers season came to an end on May 25th, and former Head Coach John Tortorella was fired (excuse me, "relieved of his coaching duties") four days later. We're about two weeks past the vacancy being created, and the Blueshirts are still sans coach. The Colorado Avalanche and Edmonton Oilers both filled their vacancies with coaches on the rise from lower levels (Patrick Roy and Dallas Eakins, respectively), and the Dallas Stars and Vancouver Canucks positions still remain open. There's been no shortage of rumors for who could fill the vacancy at MSG, but let's take a closer look at the top candidates: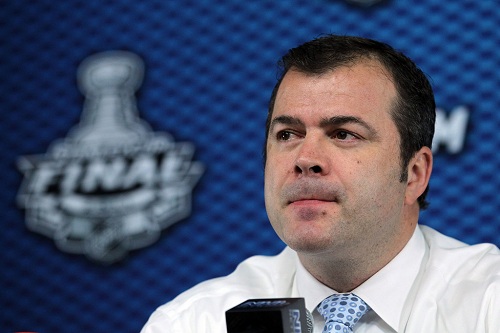 Alain Vigneault – Last Stop: Vancouver Canucks – Career Record (422-288-35-61)
-Because Dave Tippett isn't officially available (see below), Vigneault is the guy the Rangers should want. In his time in Vancouver, he won six Northwest Division Titles, two Presidents Trophies, only missed the playoffs once (by three points), and had the Canucks within a Game 7 victory of the Stanley Cup. Poor goaltending has usurped quality Vancouver post-season opportunities at the absolute wrong times, and Vigneault should take some heat for not handling the team better over the past couple of seasons. That being said, this strikes me as one of those situations where a change of scenery would make a huge difference. Getting out of a hockey-mad market like Vancouver, and being able to coach a talented team in a city where hockey isn't the Be-All/End-All, could be a perfect marriage.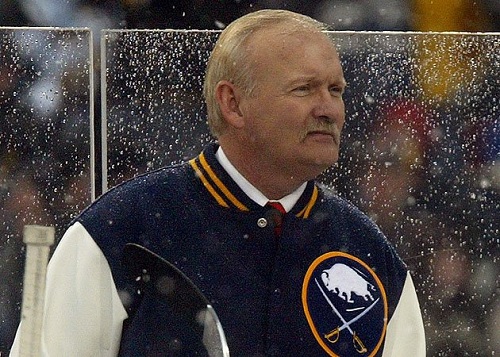 Lindy Ruff – Last Stop: Buffalo Sabres – Career Record (571-432-78-84)
-There's something to be said about longevity in a coach, and Ruff is a prime example of that. Up until Ron Rolston took over for him early this past season, Lindy was the Sabres coach since 1997. One trip to the Stanley Cup Finals (did someone say "Skate in the Crease), and three trips to the Eastern Conference Finals, with a team who never spent a ton of money, is impressive. Success aside, if the Rangers brass wants to change the culture of the locker room, bringing in a coach that has a similar demeanor from the one you just fired wouldn't be a sound decision. There's a fit for him among the remaining vacancies (maybe he's what Vancouver needs?), but it's not in the Big Apple.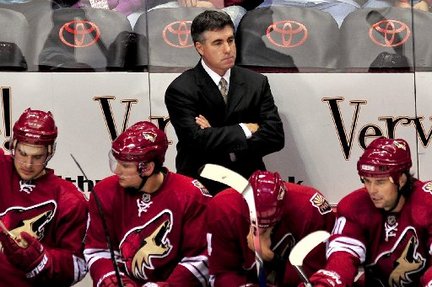 Dave Tippett – Currently with the Phoenix Coyotes – Career Record (406-234-28-70)
-While he's not a free agent among coaching candidates, his name has been tossed around. His availability is based on the Coyotes' future. He likes living in Arizona and coaching there. But if Phoenix gets moved, he likely won't want to go to the team's next destination. If the Coyotes stay in Glendale, then he's off the board. If they have to move, he could be had. Tippett has made a career out of taking teams without a ton of talent and making them very competitive. In his time in Dallas and Phoenix (2002-present), he's only missed the playoffs twice and reached two Western Conference Finals. The Rangers are looking for more than regular season success and playoff runs that fall short, but Tippett would have arguably more talent on this Blueshirt team than he's had in the past. If he should become available, he should be on the top of the list.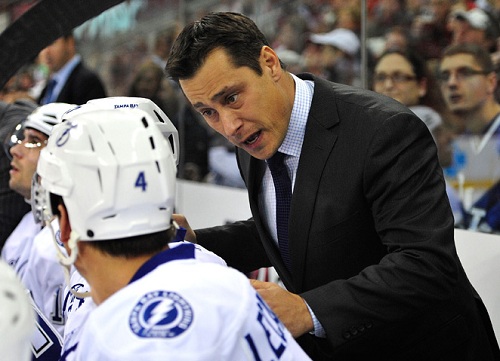 Guy Boucher – Last Stop: Tampa Bay Lightning – Career Record (97-78-20)
-Remember back when Guy Boucher was the darling of the NHL after his first season as the Bolts bench boss? He had a unique personality and had the Lightning within one win of the Stanley Cup Finals in 2010-11. When former Tampa goalie Dwayne Roloson's age caught up to him the following season, the Lightning missed the playoffs, and Boucher was ousted midway through the following shortened season when things didn't change. Goaltending is a major reason Tampa has faltered the past two seasons, but Boucher's coaching demeanor wore out on his players quickly. This sounds a little too familiar to the Rangers situation.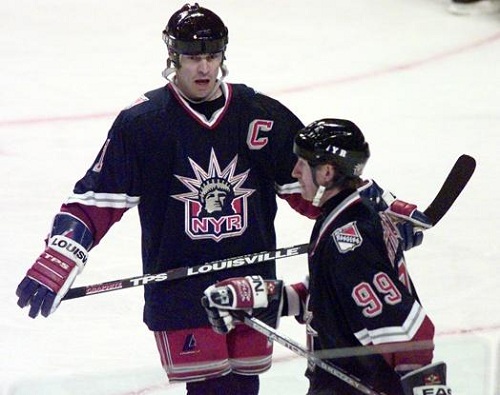 Mark Messier – No Coaching Experience Beyond International Competitions
-The Captain, The Messiah, The Guarantee, brining the first Stanley Cup to The Garden in 54 years: these are all things that make Messier one of the most beloved Rangers in the franchise's history. No one can doubt his ability to lead men. Ask any player that's played for him, and they'll likely tell you he's the best captain they've ever had. Being a great leader is important to being a great coach, but there's more to it than that. Handling the day to day rigors and ups and down of a season are much different when you're the guy in a suit instead of a "C" on your jersey. If Messier had more extensive coaching experience in a league dynamic (not a tournament dynamic), I might be willing to roll the dice. I don't think brining in a coach with zero experience, with a team who has a good two or three year window remaining, is a winning recipe. Just because the Rangers don't hire him now means they'll never be able to hire him. Messier LOVES New York City, and the stars can align better for this in the future.
Wayne Gretzky – Last Stop: Phoenix Coyotes – Career Record (143-161-24)
The Great One has voiced interest in the coaching vacancy on Broadway. His first try as a coach didn't go well, but the team didn't exactly have a ton of cash to spend on a quality roster either. I'm a bigger fan of him for the spot over Messier, but not by much. This seems more like a move for a team that needs to put butts in the seats, not a team that sells out even through some of the worst of times. The fact that Gretzky has any desire to coach after his time in Phoenix shows that there's still a competitive fire burning.