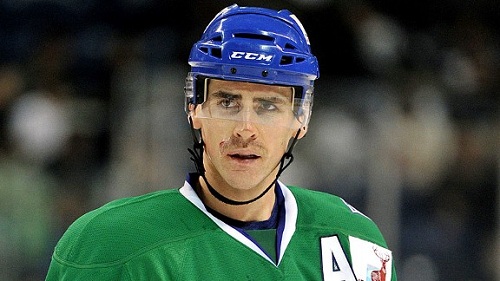 If you're anything like me, you haven't been paying much attention to the CBA negotiations. We hear all the time how they go into their fancy rooms and come out 20 minutes later with no sort of agreement. So when I heard they were talking again, I cared just as much as Nikolai Zherdev cares about winning. However, I hear that they have not released any information yet, which is a good thing, because it means neither side is trying to convince everyone of their fairness and how the other side is a bunch of phonies, all in an attempt to just win the PR battle. But I know you, the fans, can't take the uncertainty anymore and want to hear anything at all.
Fortunately, I was able to successfully infiltrate the meeting by disguising myself by dressing up in one of Don Cherry's ridiculous suits and mumbling incoherent nonsense. I'm sure you're very curious, and I've managed to note and organize the stipulations of the proposed deal in a rough, unofficial summary here.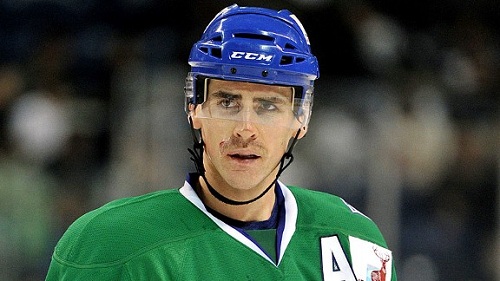 Hockey-Related Revenue (HRR)
The players and owners agreed to a 50/50 split of all HRR, or the amount of money Scott Gomez earns per goal scored, whichever is greater; however, there will be some changes to what constitutes HRR as follows:
Revenue generated from women showering goaltender Henrik Lundqvist with dollar bills every time he lifts his mask will not be considered HRR. I don't know why it was considered hockey related in the first place, but that money will now go to related causes, such as the Brad Marchand Rhinoplasty Fund.
Revenue generated from Tom's Sestito's suspensions and fines will not be considered HRR, because nothing he does is a part of hockey.
Revenue generated from Columbus Blue Jackets home games and media broadcasts will not be considered HRR, as nothing the Columbus Blue Jackets organization does can be considered "hockey related."
Revenue generated from John Tortorella's big mouth (fines) will be considered HRR, since running your mouth is one of the most important aspects of the game, insists Sean Avery, who was promptly thrown out of the meeting into the Hudson River, raising many questions as to who let him in.
Equipment:
In light of recent events, all water bottles will be properly maintained and checked before every game to ensure similar travesties do not occur.
In an effort to save money and to go green, everybody gets one stick and one stick only. Stop breaking your stick.
Contracts:
The New York Rangers must retain Wade Redden in their system for the rest of his life. "You live with what you've done," said New Jersey Devils GM Lou Lamoriello.
Contract offers will be limited to a seven-year maximum for everyone except the New York Islanders, who don't have the ability to screw anyone but themselves.
After a debate on what to do with outstanding long-term deals, Ilya Kovalchuck's and Ilya Bryzgalov's contracts will remain as negotiated, as those contracts are hilarious.
Players will remain restricted free agents until they either have eight years of NHL experience or reach age 28, where it will be deemed they are responsible enough to be able to make their own big-boy decisions.
The contract under the name "Henrik Sedin" will be voided, since it was a clearly an accounting blunder that lead to two identical contracts being created for Daniel Sedin.
Rule changes: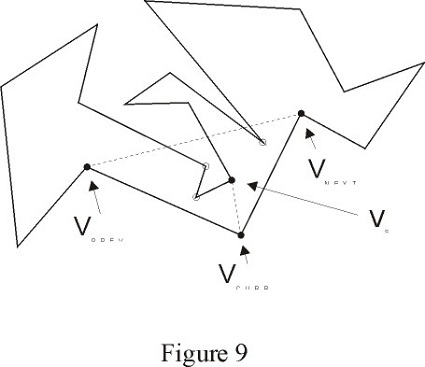 Per the fans' request, the trapezoid will be removed from behind each net. Replacing this rule will be a crazy multi-sided polygon spewing off in random directions placed behind each net that indicates where a goalie may play the puck.
Instead of having players deceive officials and devising creative ways to stall, nap time will be permitted between icing calls so it's fair for everyone.
In addition to hybrid icing being instituted, automatic icing will be called every time Dennis Wideman tries to make a breakout pass.
Other:
The Toronto Maple Leafs will be invited to the Winter Classic every year, only to be informed that it was just a joke and that the real game will take place between two legitimate teams.
Realignment requests by Winnipeg to be moved to the Western Conference have been denied, with the league arguing that Siberia is in the East.
Supplemental discipline hearings will include a third-party arbitrator; that arbitrator will be Brendan Shanahan spinning an actual Wheel of Justice, and the decisions will be broadcast on pay-per-view TV.
The season will start on Dec. 1, 2012, featuring the Pittsburgh Penguins vs. the Pittsburgh Penguins at Madison Square Garden.
In a metaphorical "deal with the Devil," the Oilers will continue to receive the first overall draft pick every year, but at the cost of being forced to play in Edmonton.
The league has prompted NBC to air at least five games featuring a Canadian team to remind American viewers that Canada, the country directly on top of them, does in fact field some teams in the NHL and almost half of them aren't terrible.
In addition to revenue sharing, each NHL team will be forced to participate in "fan sharing" in which they will send some of their fans to attend Phoenix Coyotes home games.