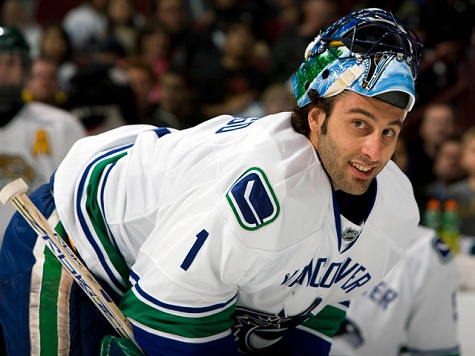 So after months of anticipation and waiting, Roberto Luongo has finally said its time for him to return to the Florida Panthers via trade. Luongo whose been waiting for a trade after losing his No. 1 job to Cory Schneider during the Canucks dismal playoff run skated at the Panthers practice facility on Tuesday and made it clear in an interview with the South Florida Sun Sentinel that his preference was to return to the Panthers.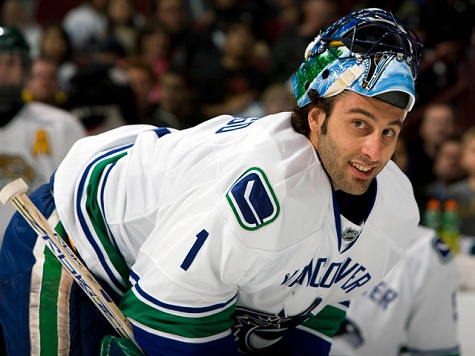 Now Canucks fans can speculate and say "Oh he was just saying that because he was talking to Florida Media", but in all honesty it really does make sense for him to return back home. It makes sense for his career, himself, and his family.
There are obviously other options that Luongo has alluded too before, this is just a preferred location he likes, he wouldn't shut the door down if another team came knocking at his door asking for his services, and neither would Mike Gillis if it was the right price. Remember Luongo isn't a Free Agent, and Gillis will not dump him for draft picks, he's waiting for the right price, and when the price is right, he will give in.
Luongo posted a 31-14-8 record last season with the Canucks, while it was a slow season for him and the team, the Canucks still managed to get the Presidents Cup trophy. Luongo dealt with speculation all last season about his future in Vancouver and the season before that, but it reached a new high when Schneider took over the starting job during a first round playoff loss to the LA Kings in the spring.
Luongo who signed a massive deal not too long ago has 10 years remaining on his contract at a cap hit of US $5.33 million and holds a no-trade clause which has to be vetoed by himself to be traded.
Keep it locked to hookedonhockeymagazine.com as this long trade negotiation continues, we'll keep you updated as much as possible.