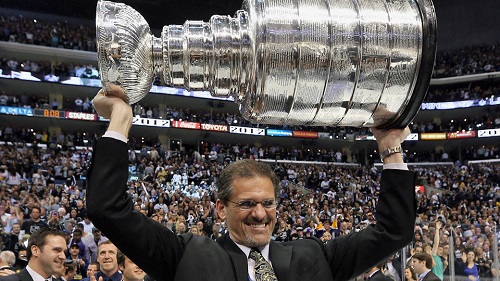 Ron Hextall is back with the Philadelphia Flyers. Before anybody gets any ideas, It should be mentioned that Hextall is not being brought in as a desperate attempt to solve the teams goaltending issues.
Hextall was named assistant general manager and director of hockey operations for the Philadelphia Flyers. The former NHL goaltender was vice president and assistant general manager for the Los Angeles Kings before leaving to go back to Philly.
Ron joins former Flyers GM Paul Holmgren and senior vice president Bobby Clarke as former players who are now with the management team.
Hextall spent 11 of 13 seasons with the Flyers and won the Conn Smythe Trophy as playoff MVP in 1987 when the Flyers lost to the Edmonton Oilers.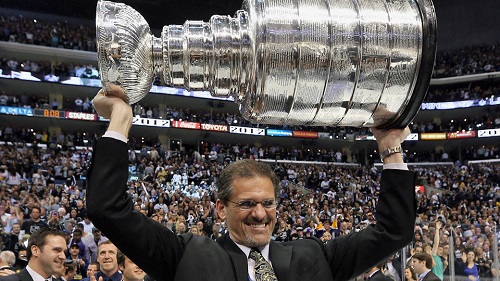 Even though Ron spent the last seven seasons with the Kings, he was director of pro hockey personnel and a scout for the Flyers before then.
Hextall played 489 games in 11 seasons with the Flyers in goal and is now the clear front-runner to replace GM Paul Holmgren when the time is appropriate.