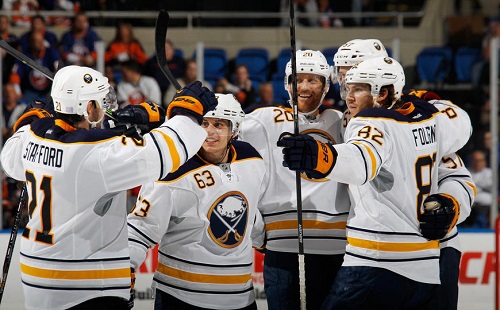 Darcy Regier:
An interesting report about GM Darcy Regier surfaced recently. It was reported by Nick Kypreos of Sportsnet that Regier was on the "hotseat" and could be let go in the near future. The Sabres were winless until winning their last game vs the New York Islanders 4-3 in a shootout. The Sabres have not been competitive in recent years and when they do make the playoffs, are bounced in the first-round. Along with being pretty quiet in free agency and trading away veteran players last year, Regier could be on his way out.
Even the fans of Buffalo are growing discontent with the long-time GM. In recent games, there have been "Fire Darcy" chants in the silent arena that is First Niagara Center. If the team doesn't start winning soon, Regier and maybe head coach Ron Rolston could be on their way out.
Patrick Kaleta:
Buffalo Sabres forward was suspended 10 games without pay for his check on Columbus Blue Jackets defenseman Jack Johnson. Johnson was not hurt and continued playing. Here is a link of Brendan Shanahan's explanation of the ruling:
http://www.nhl.com/ice/news.htm?id=686880&navid=DL|BUF|home
Kaleta will appeal the suspension. This may be tough for him considering he is a repeat offender and has been fined/suspended several times over the last few years.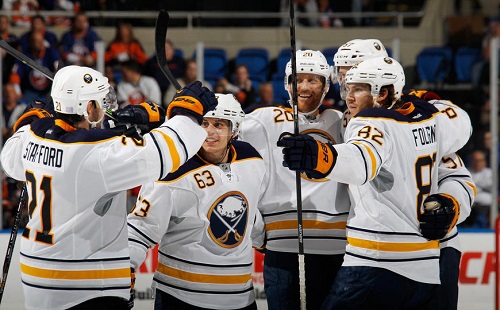 Winning:
It took longer than expected, but the Sabres finally beat someone. The Tyler Ennis-Marcus Foligno -Drew Stafford line contributed to 2 goals in the victory. Goaltender Ryan Miller made 41 saves.
Forward Zemgus Girgensons left the game early as he was struck in the face with a slapshot. Girgensons lost blood on the play and did not return.
Buffalo will look to make it two in a row as they face the Vancouver Canucks this Thursday night.