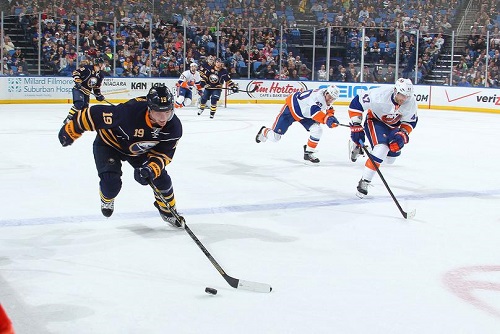 The Buffalo Sabres could have re-signed goaltender Ryan Miller or forward Thomas Vanek. They could have signed someone worth getting in free agency. You know, the type of signing that excites fans for the upcoming season. Instead, Buffalo has re-signed forward Cody Hodgson to a 6-year deal worth $25.5 million.
It is hard to tell if Hodgson is an up and coming star or he is going to be another bust. (See Drew Stafford) Hodgson in the lockout shortened season finished second on the team in scoring with 34 points (15g-19a). He also finished with a -4 rating and has about a career 46% face-off percentage.
The question becomes, is Hodgson a first-line center? With what the Sabres have he may have to be. Steve Ott might be the next captain and Mikhail Grigorenko is supposed to have more playing time. By default, Hodgson will be the Sabres first line center. Hopefully he can create some chemistry with Vanek. This could entice the Austrian forward to stay with the Sabres and finish his career in Buffalo.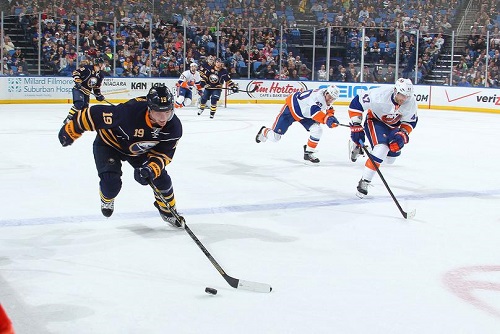 With coach Ron Rolston now the full-time coach, perhaps a full training camp with the new staff will help Hodgson and the rest of the Sabres to gel together as a team. This team has nothing to prove so expectations will be low.