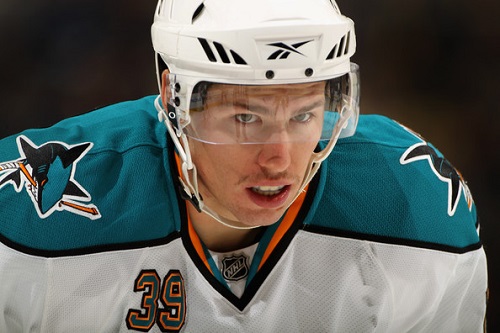 Since their elimination from the playoffs the San Jose Sharks have been busy. They haven't been as busy as some other teams, but they have made some moves. One minor move made off the ice was the name of the arena they play in being changed from HP Pavilion to SAP Center.
GM Doug Wilson said that he did not want to make too many changes because he was happy with his team. He said, "We don't want to have a piece come in which forces a piece out when we can wait and be patient and add something that adds to our team in season."
Doug Wilson also announced that Brent Burns will begin the season as a forward.
Signings:
-Tyler Kennedy: The Sharks traded the 50th overall pick in the 2013 draft to the Penguins and received Tyler Kennedy in exchange. The team signed him to a two year deal. Kennedy has 168 points in 372 games played, all with the Penguins.
-Logan Couture (re-signed): Logan Couture was re-signed for six years starting the 2014-2015 season. Couture has been a key piece in the Sharks' success, and the team didn't want to lose him.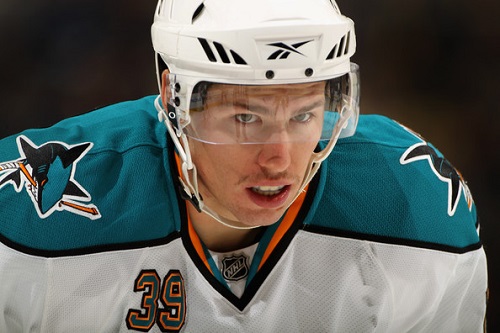 -Scott Hannan and Jason Demers (re-signed): The Sharks brought back Scott Hannan for another year because they were happy with what they saw from him last season. They brought back Demers for a redemption season. He was not impressive last year.
-Rob Davison: A former Sharks now rejoins the club after being traded in 2008.
-Alex Stalock and Harri Sateri: The team brought Stalock and Sateri back so they can battle each other to play backup for Antti Niemi.
-Raffi Torres: The Sharks brought back Raffi Torres. He was the spark the team needed last season.
-4th liners: The Sharks re-signed James Sheppard and Andrew Desjardins to continue their roles as gritty 4th liners.
-Prospects: The Sharks signed Petter Emanuelsson, Adam Comrie, Matt Pelech, and Troy Grosenick.
Players not returning
TJ Galiardi: The Sharks traded TJ Galiardi to the Calgary Flames for a 4th round pick in the 2015 draft. He wasn't needed anymore because of the Tyler Kennedy signing.
Thomas Greiss: The Sharks didn't re-sign him, so he took his talents to Glendale and signed with the Coyotes.
Draft
The Sharks drafted seven players on draft day: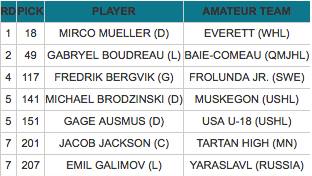 The Sharks look to have a good year in the first season of realignment, and hopefully make a run for the Stanley Cup.