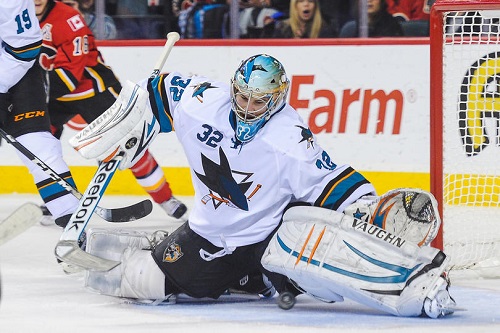 Tuesday night when the Sharks went into Calgary to face the also slumping Flames, they knew that this would be the game that something would need to change. Coach Todd McLellan rested Antti Niemi, who has been an ironman this season, starting all but one game for the team so far, and put in rookie Alex Stalock. Stalock came in for relief a few nights earlier against the Vancouver Canucks and was solid, stopping 21 shots. Another change was taking Matt Irwin out of the lineup, and putting Brad Stuart back in after a one game rest. The Sharks would look to stop the five game losing streak they were on.
The game started like a typical Sharks game. They jumped out to a 1-0 lead 92 seconds into the game after their first shot of the period went in. They were looking sharp, a demeanor they were missing during their skid. The Sharks dominated the entire first period. Patrick Marleau scored with 56 seconds left to give the Sharks a 2-0 lead heading into the intermission. The Sharks looked comfortable with their lead, but like past games, they would need to hold the lead.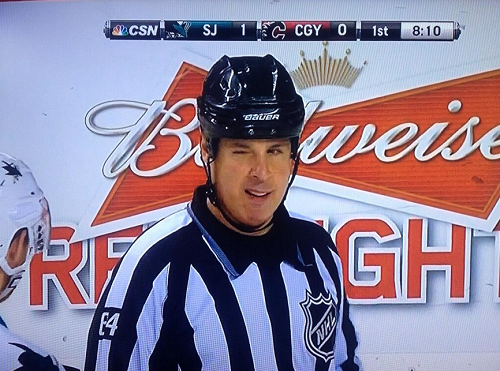 The second period was a smooth period, with back and forth hockey, but once again dominated by San Jose. They again held the Flames to three shots, giving them a total of six through two periods.
The third period began with the Sharks holding on to a 2-0 lead. Would they be able to hold it? No. The Flames got there first goal on a power play after a phantom interference call on Justin Braun, and then got the game tying goal a couple minutes later.
Talking about the phantom penalty, McLellan had this to say: "Tonight, if I had a red flag, I would have thrown it as far as I could," referencing the NFL's coach's challenge rule. "I think that's a good case for that type of situation. … I think that the official knows that he erred on it, so we'll leave it at that."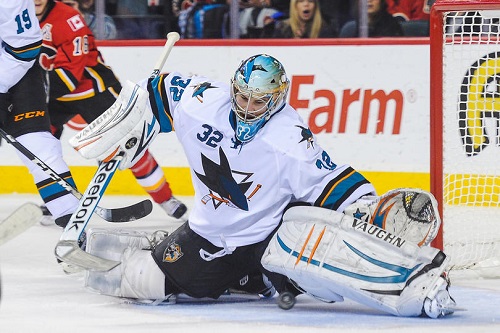 OT commenced at Sharks fans were a bit worried about the refs waving off another goal. When Joe Thornton shot the puck (yes, he actually shot the puck) Brad Stuart deflected it in off of his leg. There was no kicking motion, so the Sharks finally had an OT goal that counted!
The Sharks were still not happy with their effort closing out the game, but a win is a win.
The Sharks visit the Canucks on Thursday, November 14th, and will try to build off of this win.