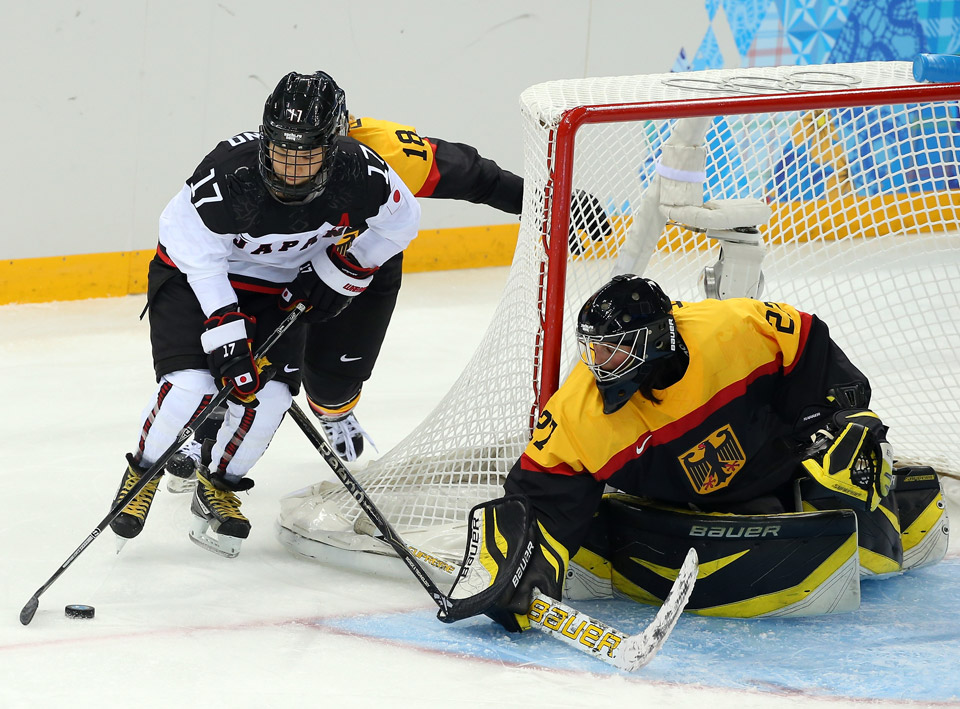 After much of an uphill battle, "Smile Japan" ends their Olympic journey in eighth place. The women's hockey team faced off against Germany yesterday, vying for seventh place in the tournament.
This was the first time Japan qualified for the Olympics. Despite their losses, that is an achievement to be proud of. Their journey to Sochi was not unsuccessful, even though they will leave without a medal. Japan's progress as a team is obvious even in the short time the tournament took place.
The first time Japan faced Germany, they were shut out completely, unable to get the puck in the net. During the February 18th game, Japan fought hard and was able to score twice against the Germans. The goals were scored by forwards, Haruna Yoneyama and Hanae Kubo.
Twenty-four year old Nana Fujimoto made eleven saves for Japan in the first period before being replaced by eighteen year old, Akane Konishi, in the second. Even with the changing goaltenders, Japan's errors were mainly during power plays. Germany was able to capitalize on Japan's mistakes every time.
Japan's head coach, Yuji Iizuka, was still proud of his team's efforts and is already looking to the future. After the second game against Germany, Iizuka said, "Our speed and stamina were effective, but the difference was when we were fighting for the puck one-on-one and shooting ability. We have to use this experience to take a step forward four years from now."
The players seem to have similar feelings of disappointment and hopefulness. Even with their losses at Sochi, Japan's team still scored more and gave away fewer goals than their last Olympic appearance in 1998.
Thirty-five year old team defender, Yoko Kondo, who also played in the Nagano tournament said this was "a tough result to swallow, but in the end we were able to play Japanese Ice Hockey." She said, "It gives me confidence that our speed worked against the world's top teams. We want to play more games on the top stage; and it'll be important to continue playing strong opponents."
Looks like Japan has every intention of returning to the next Winter Olympics with renewed hope.