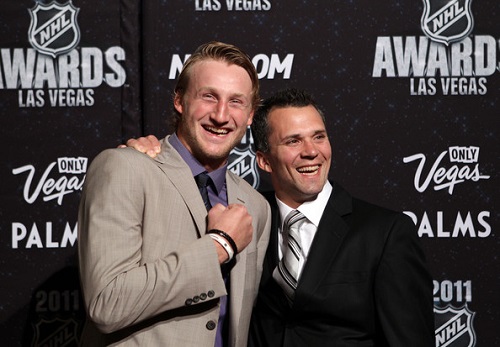 The weather in Tampa, Fla., on Wednesday was blistering and sticky. According to accuweather.com, the high was 93 degrees. The chance of thunderstorms was over 80 percent.
In Florida, that means it's time for hockey.
Wednesday was the first day of training camp at the Tampa Bay Times Forum for the Tampa Bay Lightning. One question hanging over the team like a late summer downpour still remains: Who will be captain? Since the departure of the Lightning's captain of the last five years, Vincent Lecavalier, in June, the questions around camp have continued to revolve around who will have 'C' stitched onto his sweater come opening night.
The debate, for the most part, has been between two players.
Martin St. Louis and Steven Stamkos.
And although fans throughout the Bay area may have taken sides, this is not a hostile dispute.
St. Louis and Stamkos are two of the most humble, well-respected athletes in the National Hockey League. Certainly, no one in or around the organization will be angered by coach Jon Cooper's final decision.
But two people who haven't weighed in on either side of the peaceful conflict are the forwards themselves. At least it was that way until Tuesday. Before camp at the Forum officially opened, Stamkos told the Tampa Bay Times that St. Louis deserves the distinction.
You have to think, from my point of view anyway, it will go to Marty.
"He's been a guy who has been here a long time," said Stamkos. "He deserves a chance to wear the 'C.'"
Stamkos emphasized that there would be no rift within the locker room if St. Louis was to be appointed top dog by Cooper.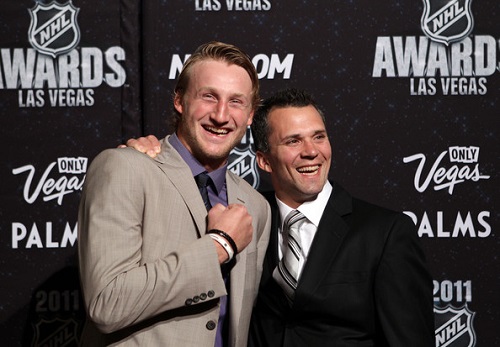 "We all know what kind of guy Marty is and the leader that he is," Stamkos said. "No matter who gets it, it's not going to change the way anyone looks at anyone in this room."
If I had to put some money down, I'd put it on Marty.
The 23-year-old sharpshooter even endorsed St. Louis. If it were a democratic process, Stamkos said, Marty would have a supporter.
"Marty is a guy that I've been trying to learn from since day one, everyone knows that," he said. "He's a heart-and-soul guy on this team and he's been here for a long time. He'd get my vote."
The decision, expected to be made following Tampa Bay's final preseason game on Saturday, September 28, will be made ultimately by Cooper.
But no matter who adds the extra weight of the 'C' to their jersey, fans will still be treated to an 82-game season with no talks of collective bargaining agreements, dark New York boardrooms or "slices of the pie."
Fans will still have hockey, and that's all we can really ask for.
Other than maybe the weather to cool down a little bit.