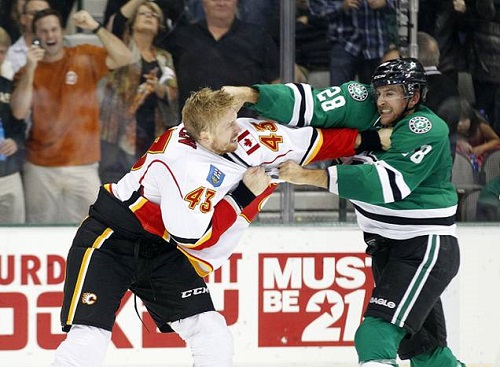 Lane MacDermid has found out shortly after clearing waivers yesterday that he will no longer be a part of the Dallas Stars organization.
Jim Nill, General Manager of the Dallas Stars, announced earlier today that MacDermid had been traded to the Calgary Flames in exchange for a 6th round draft pick for the 2014 NHL Draft, bringing the Stars to a total of eight picks for the 2014 draft.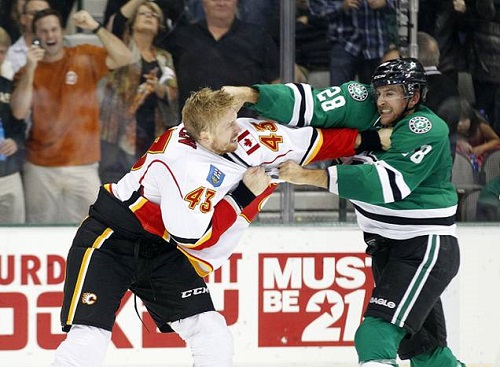 Chiasson Injury Update
Despite taking a puck to the face in Wednesday's practice, Alex Chiasson was good to go for yesterday's game against the New York Rangers, wearing a facemask. Not only did Chiasson play in the game, but he recorded his sixth goal of the season. The Stars' efforts were not enough to take down Henrik Lundqvist, losing 3-2.