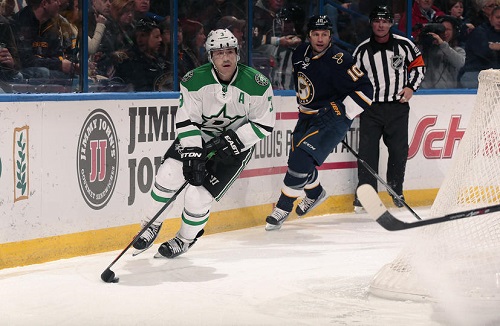 During a close game that resulted in a 2-1 shootout loss to the Chicago Blackhawks, the Stars have learned that their defenseman and alternate captain, Stephane Robidas, will be out with a broken right leg sustained in the second period.
The injury came while Robidas was killing a penalty. Robidas was defending Blackhawks captain Jonathan Toews when he slammed into the boards. While being known as a player that doesn't stay down for long, his teammates knew it was serious when he stayed on the ice, gripping just below the knee.
Here is the video of the incident:
When asked about it, Stars goaltender Kari Lehtonen said, "It was heartbreaking. He is the one guy who never stays down. I saw his face and knew something really went bad. It was tough to play the rest of the second period. … It kind of sucks right now. He'll work hard and come back. He's a huge part of this team."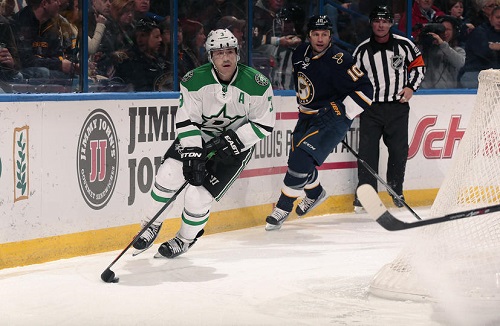 Responses from other players, such as Jamie Benn were similar, mentioning his huge contributions to the Dallas Stars.
As of now it is unsure just how serious this injury is and how long Stephane Robidas will be out of commission.