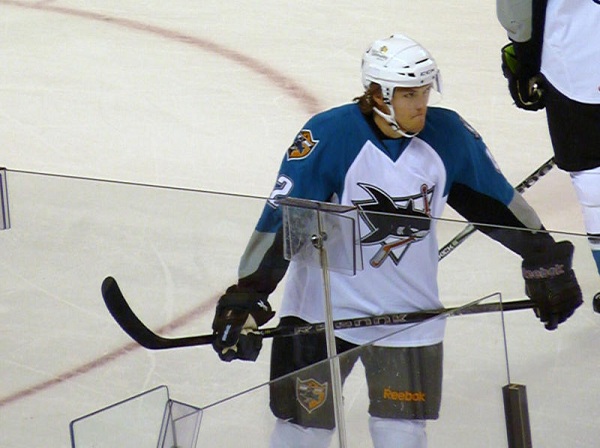 Well the regular season kicked off for the Worcester Sharks this weekend in Norfolk. Unfortunately for them they lost two close games, a 4-2 loss on Friday and a 4-3 shootout loss on Saturday. Fortunately for me I'm a San Jose Sharks fan, and I care more about the players in Worcester than the final score; and there's one player that specifically caught my eye with his play this weekend, Sebastian Stalberg.
I know what everyone's thinking; and yes this is Viktor Stalberg's younger brother. But unlike his older sibling, who was drafted in the 6th round by the Blackhawks, Sebastian went undrafted and was then signed as a free agent by the Sharks this March.
Stalberg surprised everyone this weekend by scoring the Sharks only two goals in the season opener against Norfolk. On top of that he put a total of 8 shots on net during the first two games and managed to stay out of the penalty box, unlike the rest of his team who recorded a total of 34 PIM. He also was able to stay away from a negative plus/minus rating, which isn't bad considering the team's combined plus/minus is at -11 right now.
So was Stalberg's performance on Friday a fluke? Time will only tell, but I'd be willing to bet this won't be the last time we hear about the 22-year-old center this season.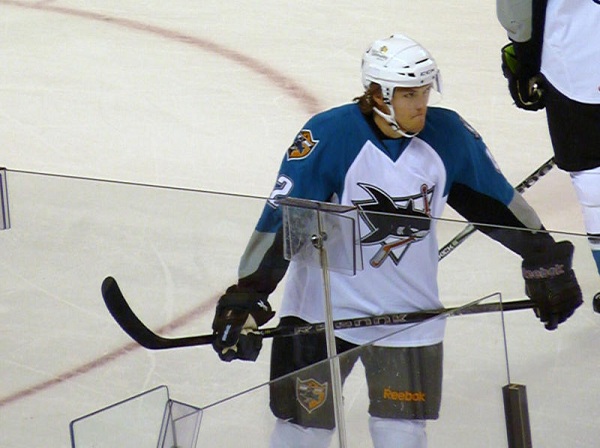 In his freshman year at Vermont he lead all rookies on his team in scoring on the way to earning three Hockey East rookie of the week awards and a spot on the Hockey East All-Star Rookie roster. His sophomore year he showed improvement and led his team with 28 points and 9 assists en-route to an honorable mention for the All-Hockey East team. During his third and final season he led his team again with 31 points 12 goals and 19 assists. That ended his tenure in Vermont with a total of 27 goals and 51 assists in 106 games.
Now these aren't spectacular offensive numbers, but that's the beauty of it. Stalberg is no sniper; he's an intelligent two-way forward with great hands. His defensive abilities are solid, he plays well in all three zones and has above average speed. He is smart with the puck, and due to his high intelligence (2010-2011 Hockey East All-Academic Team) he is a quick learner. If he can continue to improve his offensive abilities he'll be a valuable asset for Worcester and eventually could be grinding out shifts while adding some much needed secondary scoring on San Jose's fourth line.
This will be Stalberg's first full season in Worcester and he's already on pace to surpass the 5 points in 13 games he put up last year. If you're a Sharks fan I'd highly suggest purchasing a few games on AHL Live and watch this kid play, I know I will.