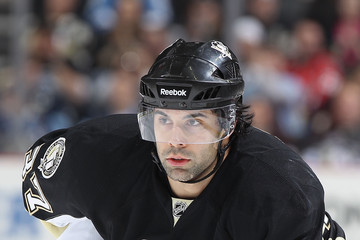 Brian Strait will have a new zip code. Strait skated in front of the Penguins faithful at the Consol Energy Center for Wednesday's "Black and Gold" game. Strait, along with Beau Bennett, Jayson Megna, and fourteen other players were return to the AHL by the Penguins in attempt to meet the twenty-three man limit mandated by the NHL.
The Penguins reassigned youngster Simon Despres to the AHL as well. However, the team opted to secure Despres services and not place him on waivers. Instead, they were more comfortable with the possibility of parting ways with the older and more experienced Strait.
To the Penguins' credit, the move is not irresponsible or misguided. Despres has impressed the team on many occasions and has filled spots when necessary in the NHL. He adapts well, is a quick learner, a speedy skater, and has almost instant on-ice chemistry with the players he skates with. To this extent, the Penguins are willing to continue to develop his skills at the AHL level while keeping him in mind when gaps in the roster arise.
In the 2011-2012 campaign with the Wilkes-Barre Scranton Penguins—the AHL affiliate of the Pittsburgh Penguins—Strait notched fourteen points and earned a plus-7 rating. His ice time was limited due to the plethora of defenseman the Wilkes-Barre Scranton Penguins can choose from. Couple that with Strait's inconsistencies throughout the postseason, the move makes sense for the Penguins organization. The Islanders will benefit from Strait's size—6'1 and 201 pounds—and will added much needed depth and experience to the roster.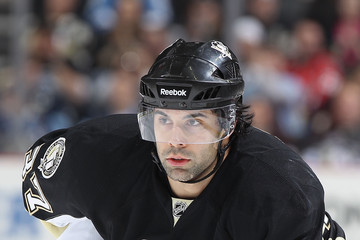 By no means is Strait a superstar—he is a low-key player who tries to excel at the simplest of things. Expect Strait to fill a modest role for now. While he does show potential, Strait needs to perfect his skills and continue to build maturity and confidence.