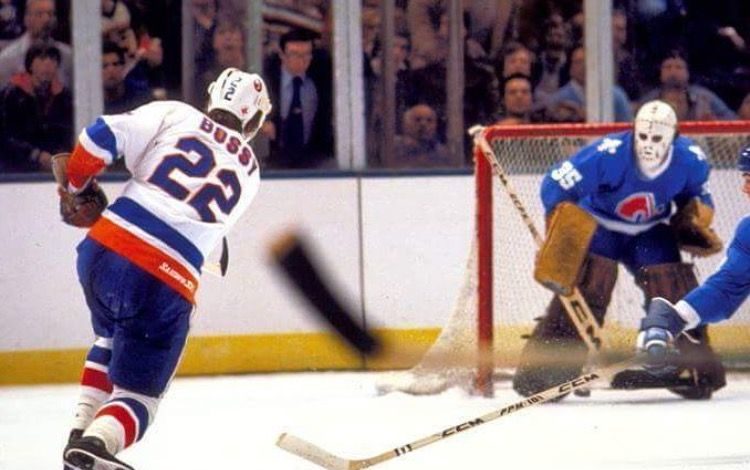 Today marks 31 years since Mike Bossy and the New York Islanders officially announced his retirement, at 31 years young on October 24, 1988.
With today being the anniversary, what better way to commemorate Bossy and his accomplishments then to look back on something that may never be touched again, the incredible 50 goals in 50 games mark.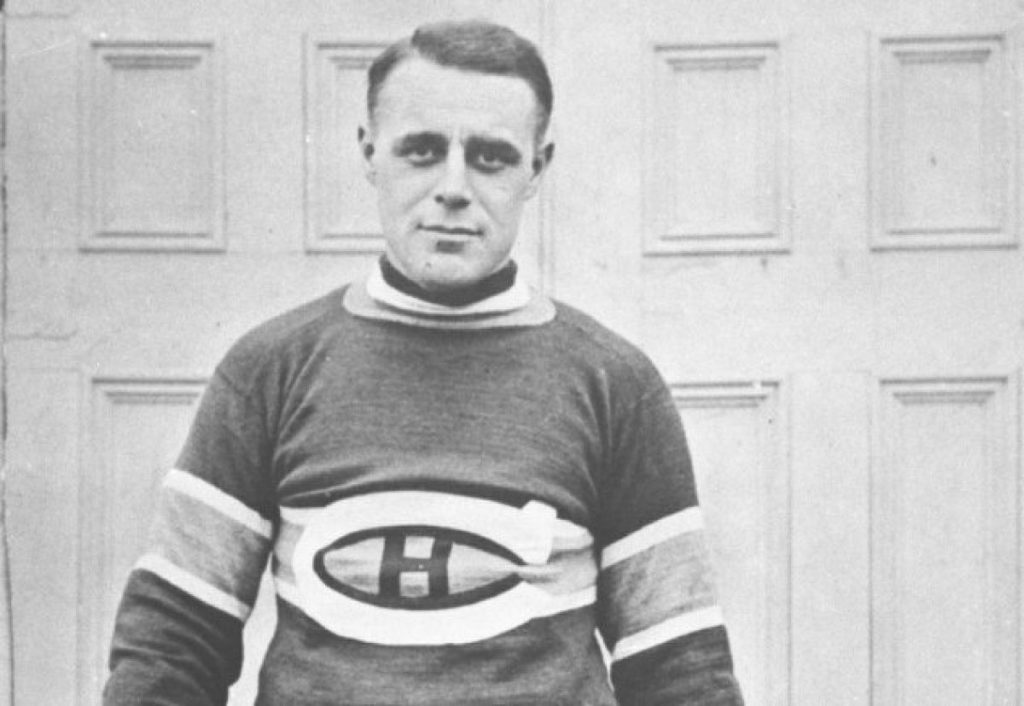 Bossy's run to 50 in 50 started young. The Hockey Hall of Fame lists some of his childhood accomplishments in an article you can read here, but so you don't need to dig for the information, the main quote is:
"Bossy's stats as a young player suggested he might indeed realize his goal. He had one season when he scored 170 goals. There was also a game in which he scored 23 times. The only reason he didn't have any assists in that game was that hardly anyone else but five-year-old Michael even touched the puck."
He got all of that by practicing until his feet were frozen as illustrated in this article from the Player's Tribune a few years ago. In that article he wrote a letter to his younger self:
"…time you spent all by yourself out in the backyard rink, shooting at a wooden board. You don't have a real net, so you practice by aiming for the black puck-marks on the board over and over and over until your feet are frozen. (Remember how mom would make you thaw your feet in cold water because hot water would "make your toes fall off?")
Bossy's youth accomplishments led him to being pursued by multiple Quebec Major Junior Hockey League (QMJHL) teams for his junior career. He eventually settled on the Laval Nationals after the team paid for his family to move into a house closer to the rink. He would go on to score a modest 309 goals in his four junior seasons. Bossy never scored fewer than 70 goals in any of his four full seasons with the Laval National and remains the only player in league history to accomplish it.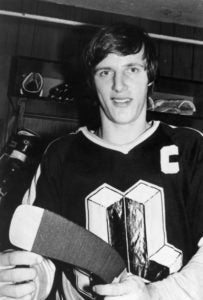 His goals total is still a Canadian Hockey League (OHL, QMJHL, WHL) record. In the QMJHL's 50th anniversary he was ranked as the league's sixth best player of all-time.
Bossy was thought to be too fragile and not tough enough for the NHL. In his own words he described how the draft played out:
"Twelve teams will pass on you in the NHL draft. They'll want nothing to do with you. They'll think you're too timid. They'll think you're not tough enough to score in the NHL."
A lot of this stemmed from the fact Bossy tried to avoid conflict and fighting in the NHL's violent heyday. Bossy even came out and said he would not fight while he was playing with Islanders.
All of this led to Bossy slipping past 12 teams and to the 15th overall spot (the Rangers and Leafs had two picks in the top 14) where the New York Islanders gleefully snatched him up.
Bossy believed in his scoring abilities so much so that he even predicted 50 goals as a rookie. This happened when Islanders' general manager Bill Torrey asked why he wanted more money after Bossy felt he was getting lowballed in his rookie contract negotiations. Bossy remembered as much in his article on the Players Tribune:
"Bill will be sitting there with his famous red bow tie, and he's going to say, "So, Mike, since you're not happy with this deal, how do you think you'll perform at the NHL level?"
And you won't even take a moment to think. You'll just blurt it out.
"Well, I think I can score 50 goals this year."
Bossy proved himself immediately by breaking Maurice Richard's rookie goal record by recording 53 goals in his first season. He followed that up by leading the entire league with 68 goals in 80 games in his sophomore season and potted another 51 in his third season, where the Islanders won their first Stanley Cup.
Islanders' legendary coach Al Arbour was so happy with Bossy's offensive prowess that he even spurned Bossy when he brought up the idea of improving his defensive game in a practice, as Bossy recalls him saying:
"Mike, don't bother me about your defense ever again."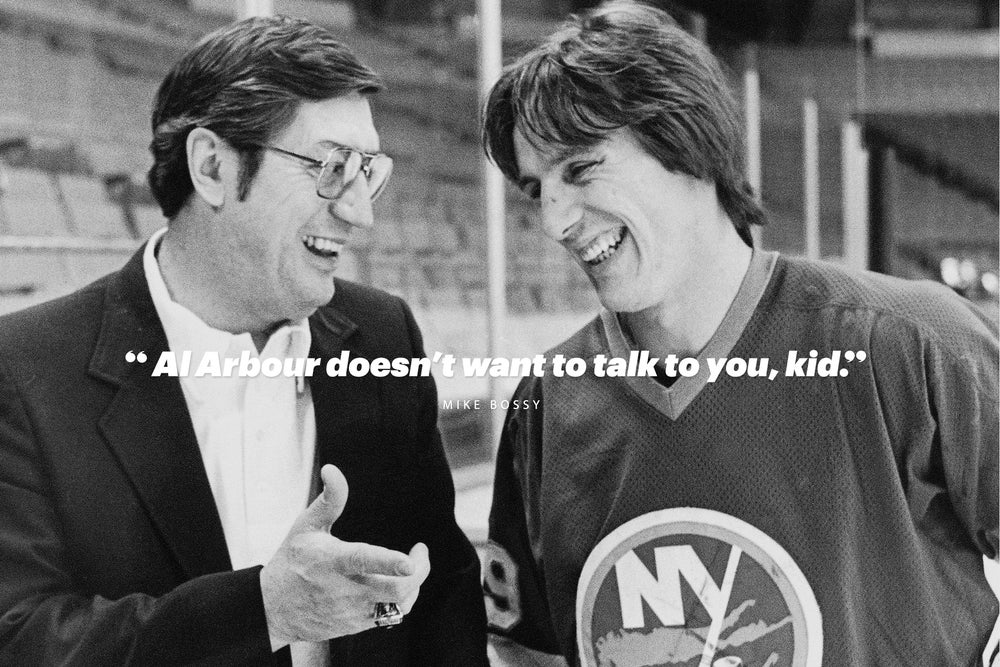 That brings us to the 1980-81 season. The Islanders were favourites again and Bossy had started the season strong, averaging a goal-per-game for most of the first couple of months and publicly stated his desire to get to 50 in 50 before cooling off the next couple of months. After seven goals in two games in mid-January 1981, Bossy was back on track.
After 47 games, Bossy had 48 goals and was dangerously close to a record that had stood for 36 years (Gretzky would break the record four times after this season). It was at that point Bossy decided to acknowledge the potential history-in-the-making and his own desire to match the feat:
"What hurt the most," Bossy said, "was that I had brought all this on myself by telling everybody I wanted to beat the Rocket's record. I had announced my goal, and now it looked as if I wasn't going to get it. I had three games to get two goals, and I was about to fail."
Game 48 went well for the Islanders, who ended up winning 5-0 against the Calgary Flames, but the Flames double and triple-teamed Bossy all night hoping he wouldn't make history against them.
Two days after that, the Islanders took on the Detroit Red Wings with Bossy getting another chance at glory. Game 49 yielding almost the same result, with Islanders getting another shutout victory, 3-0, but Bossy being held scoreless again.
Bossy thought to himself how he had one more chance to make it, and how he'd be so let down if he didn't get the two goals he needed in game 50.
"If I didn't get that record it would have been embarrassing because I had made it such a big thing."
Not only did Bossy have to deal with his own mind, but Charlie Simmer had challenged him all season and recorded a hat-trick in his 50th game, leaving him with one more goal than Bossy and closer to the 50 in 50.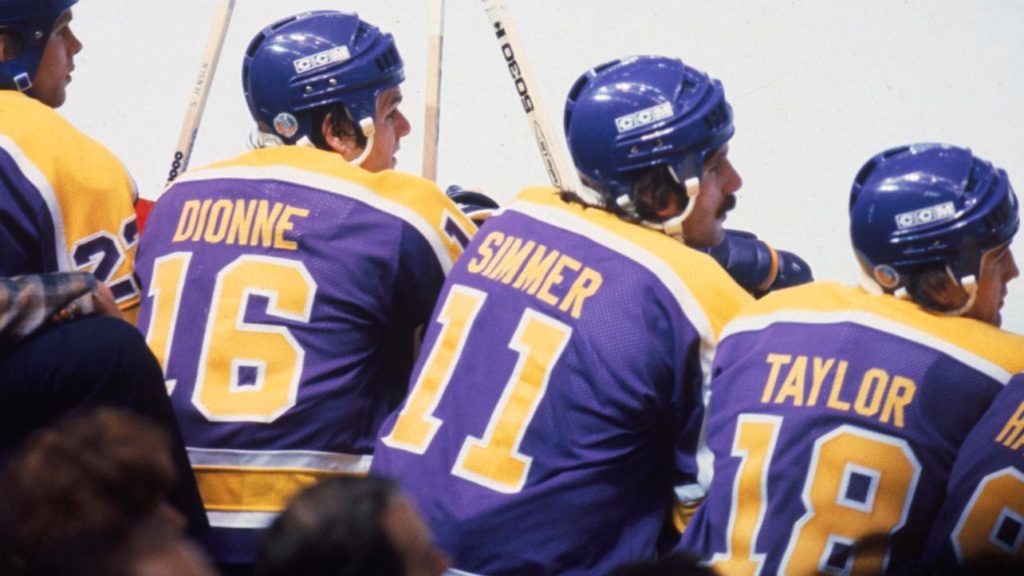 The pressure was on.
Bossy, clearly having a lot on his mind and now the extra pressure of trying to meet his goal and beat out Simmer – game 50 didn't start out well. After being on the road in Detroit, Bossy had even more of a spotlight on him trying to get to 50 in 50 in front of his own fans at Nassau Coliseum.
The first period Bossy was barely noticeable. The second period went the same way. The Quebec Nordiques and the Islanders battled it out while Bossy felt like he was stuck watching the action. As the old hockey cliche goes, he was gripping his stick too hard. He remembers it the same way:
"I had never been so frustrated in all my hockey career. I couldn't do anything right. I felt as if my hands were bound with tape and my stomach was tied in knots."
The first 15 minutes of the third period ticked away and Bossy was still left looking for a miracle.
"I was wondering if I would ever score again, not just in this game."
Just before the five minute mark Quebec took a penalty and Bossy was sent out for the power play. A minute later, with 4:10 left on the clock, Bossy slipped a backhand shot past Quebec goalie Ron Grahame.
Now Bossy had 49, tied with Simmer and one goal away from matching "Rocket" Richard.
"Once I had No. 49," Bossy said, ''I was more nervous than ever. I really thought it would come down to shooting at an empty net, and that made me more nervous than if I had to shoot with a goaltender in front of it."

(For context, Bossy had missed two open net shots versus Detroit a couple of nights before)
There were four minutes left by the next whistle. Bossy went to the bench to end his shift. There were three minutes left. Then two minutes. Bossy hopped back over the boards.
With just over a minute and half left – 89 seconds to be exact… well, it's better to just let Bossy tell it as he saw it:
"The moment I had been dreaming about for so long was right here, now. Suddenly, I was out on the ice again, and there was (Bryan)Trottier with the puck in their end, and there I was all alone on the other side.
"I yelled and waved my arms, and Trots, who always plays as if he doesn't notice such things, sent me a perfect pass. The puck bounced up as it hit my stick, and now I'm glad I have such a quick release, for I just let it go as it came down."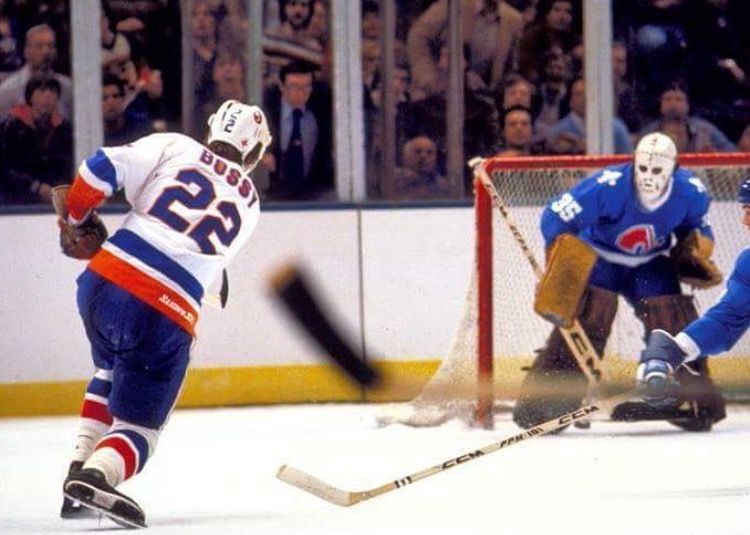 "I said, 'I did it! I did it!'"
Bossy had tied the record. He even had a chance to break the record with a few seconds left, but chose to pass the puck to Trottier to pay him back for the 50th goal assist.
"Was I thinking of getting my 51st goal?' No. I wanted to give that last one to Trots."
When the game had ended, Bossy was informed that he had received a message from "Rocket" Richard and had a great response when asked about what it might say.
"I know what he's going to say when I see him," Bossy said. "He'll claim he still holds the record because I scored my 50th in the last minute and he scored his with two minutes to go."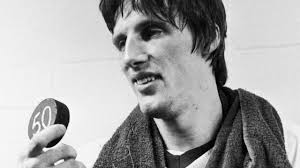 After the record stood for 36 long years from Richard to Bossy, it should've seemed impossible to be matched or broken soon after. Yet it only stood for one season and less than a calendar year, after Wayne Gretzky set the current, and likely unbreakable, record of 50 goals in 39 games in 1981-82. He also set the record by scoring 61 goals total in 50 games, a record he matched a few season later in 1983-84.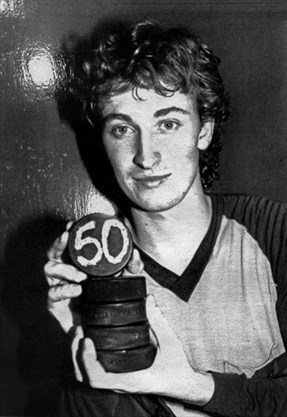 All quotes obtained from Players Tribune, New York Times, and 20th Century Hockey Chronicle.
Love Reading About Hockey?

Subscribe to keep up-to-date with the latest and most interesting hockey news!
| | |
| --- | --- |
| | We hate spam just as much as you |