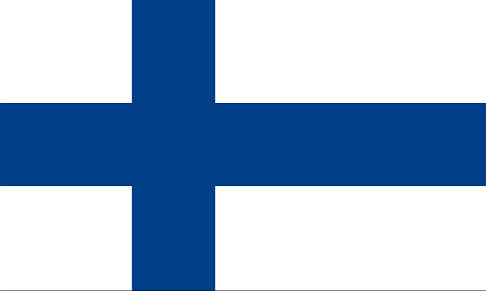 With the 2014 Winter Olympics in Sochi just around the corner, the team here at Hooked On Hockey Magazine have decided to do something fun by creating fantasy rosters for each of the countries represented. These fantasy rosters will be composed of the country's players from any year, as long as they represented (or will represent this year) the country in the Olympics. We will also choose a specific year for that player and sort the players into lines, making our own Olympic fantasy rosters.
With such a great history of Finnish hockey players, Cory Whitmer and I had quite a bit of talent to draw from, with some great Finnish players being left off, but the list contains a nice mix of old and new, with many of the players coming from the silver medal winning 2006 team.
The team is as follows:
---
Forwards

Line 1

LW

C

RW

Esa Tikkanen (1998)

Saku Koivu (2006)

Jari Kurri (1998)

Line 2

LW

C

RW

Teemu Selänne (1992)

Olli Jokinen (2006)

Jere Lehtinen (2006)

Line 3

LW

C

RW

Niklas Hagman (2010)

Ville Peltonen (2006)

Matti Hagman (1976)

Line 4

LW

C

RW

Petri Skriko (1984)

Veli-Pekka Vetola (1968)

Sami Kapanen (2002)
Defense

Defensive Pairing 1

Sami Salo (2006)

Teppo Numminen (1988)

Defensive Pairing 2

Toni Lydman (2006)

Kimo Timmonen (2006)

Defensive Pairing 3

Reijo Ruotsalainen (1988)

Jyrki Lumme (1998)
Goaltenders
Miikka Kiprusoff (2010)
Tuukka Rask (2014)
Antero Niittymäki (2006)
---
The first line will be a pretty deadly line, with Jari Kurri and Esa Tikkanen likely to be high scorers and Saku Koivu setting them up for many goals, as well as getting a few himself. Esa Tikkanen will also provide a defensive aspect to the high scoring line and help the line as an enforcer. Kurri and Tikkanen will also be familiar playing with each other from their days spent together on the Edmonton Oilers.
Line two will see Teemu Selänne move over to left wing to form another high scoring line, with himself and Jere Lehtinen scoring much of the goals alongside Olli Jokinen in the center. All three players on the line show great offensive prowess and help launch their team to the top with the first line. Jere Lehtinen's famous skills defensively will also come in handy in adding a defensive aspect to the already great offensive line.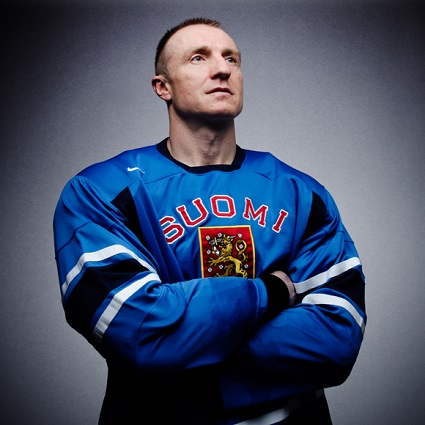 The third line will see the father-son duo of Matti and Niklas Hagman centered by Ville Peltonen. This line will once again be a great line for scoring and will put points on the board for Finland. The natural chemistry between Niklas and his father Matti will also be a plus that could help out on the ice.
The fourth line will be no different from the others, composed of Petri Skriko, Veli-Pekka Ketola, and Sami Kapenen, all players that were skilled when it came to getting the puck in the net as well as assisting their linemates in getting the goals.
All three defensive pairings are composed of players very skilled in the defensive aspect of the game and would do a great job of defending the forwards and aid them in scoring, keeping the puck out of Finland's net, as well as racking up the points themselves.
Miikka Kiprusoff will be the starting goalie with Tuukka Rask and Antero Niittymäki being next in line as backups. This order would of course be subject to change depending on how well each goalie performs. Finland would have two veteran netminders on their side with Kiprusoff and Niittymäki, with Tuukka Rask, who will suit up for the Olympic games for the first time this year, being thrown in for his great play lately.
Overall, this lineup would be very offense heavy, but would have no problem playing defensively as well. They would likely be able to easily dominate many opponents and keep the puck on the attack.
You can catch Team Finland kick off the 2014 Winter Olympics in Sochi on February 13th as they take on Austria.