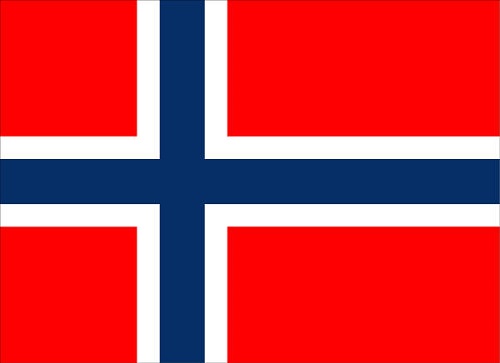 Imagine you are the general manager of your country's Olympic hockey team. You've been granted a time machine that allows you to go back to prior Olympics and bring players back to play for your team. Who would you choose to construct the ultimate team from your country?
Here are the basic ground rules:
-You can only choose players that have competed in the Olympics for the particular country.
-No junior championships, no world championships, only the Olympics.
-You must select the specific Olympic year of that player (e.g. 1998 Dominik Hasek) and once a version of the player has been selected, that player cannot be reused (ex: you can't take 1998 and 2002 Steve Yzerman).
-Players can be from prior to the inclusion of NHL players in the Olympics (e.g. 1980 Jim Craig).
You are tasked with putting together the best team possible. Select 12 forwards, 6 defensemen, and 2 goaltenders. Your line combinations matter and your defensive pairings matter. Everything matters in your quest for the Ultimate Olympic Gold Medal.
While we all know Norway is a long shot for a medal in Sochi this year, I have created what I think to be the best group of Norwegian players in their Olympic history. Although Norway has never been known for creating elite hockey players, this group of former and current NHLers, dominant Norwegian league players, and promising talent would be an immense challenge for any team to take on.


Head Coach: Roy Johansen
There's not much choice here. 12 year, and current head coach of the team, Johansen brings not only leadership, but experience to the table. Being a member of the Norwegian squad from 1984-1994, he brings a unique sense of the game to the table.
Team Norway All-Time Offense:
Line 1: RW Matts Zuccarello ('14) C Patrick Thoresen ('10) LW Erik Kristiansen('94)
This line has it all. Young promising talent, a solid 2-way forward, and a dangerous scoring threat. It could be argued that a little bit of each of the previously mentioned characteristics is inside each of the members of this high caliber line, which could spell danger for any team that sleeps on them.
Line 2: RW Ken Andre Olimb ('14) C Ole Eskild Dahlstrøm ('92) LW Mathis Olimb ('14)
This line will be boosted from the obvious chemistry of brothers Mathis and Ken Andre Olimb. In addition to their speed, and good vision on the ice, the leadership and creativity of Dahlstrøm will ake this line a force to be reckoned with. Playing against other team's 2nd or 3rd lines will make this line very successful.
Line 3: RW Jonas Solberg Andersen ('10) C Mads Hansen ('10) Marius Holtet ('14)
This line is full of power. Each player brings an immense amount of strength, stamina and determination line. Every successful team has a "grinder" line that can play a team out of a bad stretch, or even swing momentum in their favor. The thing about this line is that it also brings a legitimate scoring threat and leader in Mads Hansen. Additionally each of these players are very capable on the penalty kill.
Line 4: RW Petter Thoresen ('94) C Tore Vikingstad ('10) LW Ørjan Løvdal ('88)
Typically the 4th line is all about size, but the Norwegian game focuses more on speed. So this line was created keeping that in mind. Although the best part of this line may be the awesome-ness of the names, it does have quite a bit of talent.
Team Norway All-TimeDefense:
Pairing #1 Tommy Jakobsen ('10) Thor Marthisen('72)
These two players are the most experienced Norwegian defensemen in history. Their leadership and quality of play will be a fantastic example for the rest of the team.
Pairing #2 Ole-Kristian Tollefsen ('10) Jonas Holøs ('10)
These two have a significant amount of offensive ability, and could be a great power play pairing as well. After playing together in 2010 they have great chemistry and understanding of how the other plays the game.
Pairing #3 Matts Trygg ('10) Henrik Ødegaard('14)
This pairing is one of those new-agey ones in which a seasoned veteran is paired with young talent and is encouraged to play as a great role model for that young player.
Team Norway All-Time Goalies:
Jim Marthinsen, Pål Grotnes
Grotnes will serve as a beyond capable back up to Marthinsen, possibly even splitting time. But the most experienced goaltender in Norwegian history (Marthinsen) will be named the initial starter.