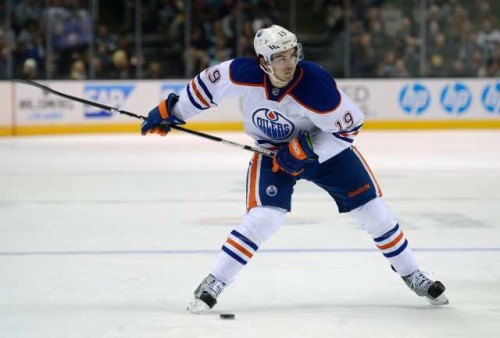 I had originally written an article titled "Should Justin Schultz Play Right Wing?" It made sense considering past Jordan Eberle, who now could be out with a shoulder injury, the Oilers didn't have a for sure option to play in the top six on the right side. Teddy Purcell and Nail Yakupov have not shown a lot this preseason, with Leon Draisaitl looking like a better option on the right side right now. The original article was based on Justin Schultz's tendency to cheat for offense, get lost in his own zone, the weakness of the Oilers Right Wing depth chart, the stronger depth chart on defense and Todd McLellan having tried a defencemen out at forward in the past. However, based on verbal around Edmonton's media, Schultz has seemed to turn his game around based on his play so far. I finally had the chance to see him play live this preseason against the Arizona Coyotes.
The Positives
Justin Schultz did look better from my eye. He had better gap control, he stepped up on passes in the neutral zone at the correct times, and he was engaged offensively and had a couple good looks from the weak side of the slot. Schultz looked more composed in his game, making more simple plays, reverting back to his defense partner when being pressured and moving the puck up the ice well when those lanes were open. He even won the majority of the battles he entered from what I saw.
The Negatives
Schultz did have a good game against a weak Coyotes team, but he did fall into old habits a couple times getting caught out of position. One play he over committed to the same corner as Andrej Sekera, leading to a scoring chance for the Coyotes. In the offensive zone, as well as he handled the puck he seemed to hold on to it too long, instead of firing a quick shot or passing off to a better option. Also when he did attempt a shot, it was not a strong one. His shot is something he still needs to improve on at the NHL level.
Final Thoughts
It is still too early to determine if Schultz has turned a corner in his play but so far he has shown well, and that is good for a player who could be on his last chance with the Oilers. He definitely seems to be stronger in battles and making better reads on plays. Of course there are still some kinks in his game to work out, but if Todd McLellan's coaching staff can continue to help Schultz improve his game, he could become a valuable piece of the puzzle for the Oilers going forward.