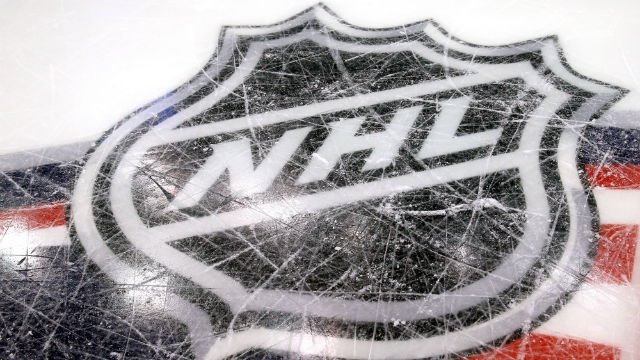 Prior to the opening day of the NHL's 2018 unrestricted free agency period on July 1, there were a number of notable skaters that were already expected to sign with new clubs.
Forward James van Riemsdyk was reported to sign with his original NHL club that drafted him in the Philadelphia Flyers on June 30, and defenseman John Carlson re-signed with the 2018 Stanley Cup champion Washington Capitals. Then, there was the biggest named UFA in John Tavares, who ended up returning home to Toronto after the superstar signed a seven-year deal worth $77-million.
Recapping Everything You Need To Know About 2018's UFA
But what about the other guys who signed in new places?
Hooked on Hockey Magazine takes a closer look at the most underrated NHL free-agent signings in 2018 that could pay dividends for a number of teams moving forward and at each position.
Cam Ward – Chicago Blackhawks
Former Carolina Hurricanes goaltender Cam Ward is far from the netminder he once was when he won the 2006 Conn Smythe Trophy, after leading the 'Canes to their first ever Stanley Cup Championship back. However, he's been doomed in Carolina while playing behind a number of below average Hurricanes' teams.
https://twitter.com/HockeyWebCast/status/657133337895682048
Chicago realized that it will need a veteran goaltender with two-time Stanley Cup champion Corey Crawford struggling with ongoing concussion injuries, and the Blackhawks need stability in net more than anything else at the moment.
At a reasonable price (one-year, $2.7-million AAV), Ward will offer those characteristics in the Windy City for the Hawks and the 34-year-old should benefit from a new scenery and culture that Chicago entails. Let's compare this signing to one similar to when Detroit would lean on Chris Osgood between the pipes during Hockeytown's glory days of making regular appearances in the Stanley Cup Playoffs and Final; Ward's expectations are as simple as – "don't cost the Blackhawks the game…"
Kyle Brodziak – Edmonton Oilers
It's easy to get overlooked in the Edmonton Oilers' lineup with the likes of Connor McDavid, Ryan Nugent-Hopkins and Leon Draisaitl, but Edmonton reacquiring Kyle Brodziak should be appreciated by Western Canada's fanbase.
Kyle Brodziak's goal gives the @StLouisBlues an early lead!
The #stlblues and #Canes are on FSMW and FSGO right now: https://t.co/PelwlXkG8F pic.twitter.com/IVe2hBprTj

— Bally Sports Midwest (@BallySportsMW) December 31, 2017
The 34-year-old is the type of caliber skater that should rekindle his play towards the end of his career with an up and coming competitor such as the Oilers. Edmonton's former seventh-round draft pick (2003) will add stability to an Oilers' lineup that was undisciplined in numerous areas on the ice and stat sheet last season.
With all these goals, Kyle Brodziak says don't forget about me!!! 4-0. #stlblues pic.twitter.com/TPBt8JZVYT

— St. Louis Blues (@StLouisBlues) October 19, 2017
Brodziak recorded more than 30 points last season (10G-23A –33PTS) and for the first time since the 2011-12 campaign. A role player and veteran skater such as Brodziak was a necessity for the Oilers to acquire this offseason, and a two-year deal worth $2.3-million is a friendly price for a skater that will be more appreciated come playoff time next year in Edmonton.
Anthony Duclair – Columbus Blue Jackets
There appears to be a number of critics out there for winger, Anthony Duclair. Yet, the 22-year-old is an underrated 2018 UFA signing and one that could benefit both he and the Columbus Blue Jackets.
After an impressive start to his NHL career during his first full season in the league with the Arizona Coyotes back in 2015-16 (20G-24A – 44PTS), Duclair's overall performance and production have notably dropped since. Still, the dynamic and energetic forward has shown signs of being a potential x-factor for teams.
Anthony Duclair scores a filthy Peter Forsberg style goal 😱https://t.co/0M0O9zfqcB

— Goalie Ways (@GoalieWays) January 10, 2016
The signing in Columbus (one-year deal worth $650,000) should not only motivate the former third-round draft pick (2013), but his game should improve on both sides of the puck under head coach John Tortorella. He'll be challenged like he's never been before by Tortorella, and that type of charisma from a coach could be the recipe Duclair's needed for a few seasons now in order to take his game to the next level.
Blake Comeau – Dallas Stars
Forward Blake Comeau is past his prime, but the former second-round draft pick (2004) still has value for a potential Stanley Cup contender. Comeau spent the past three seasons in Colorado and posted a respectable 34 points (13G-21A) for the Avalanche in 2017-18.
The Stars were in need of adding a depth and veteran forward such as Comeau, and Dallas may even see an increase in his point production for the Lone Star State while donning that victory green sweater. The 32-year-old adds minimal Stanley Cup Playoff experience, but that could also be a motivational factor for the Cup-less winger to embrace his new role with the Stars.
Comeau's contract is a three-year deal, worth $2.4-million (AAV). There weren't too many better options and at the value in comparison to the former New York Islander, either.
Jack Johnson – Pittsburgh Penguins
Defenseman Jack Johnson made this list due to the fact that there's speculation that the 31-year-old isn't worth the contract that the Pittsburgh Penguins signed him to (five-year deal, worth $16.25-million).
In recent memory, and with the Columbus Blue Jackets, the blueliner hadn't portrayed that offensive swagger he once entailed of posting 40 points in a season on the backend. Now, it's believed that Johnson's overall value may be on the decline.
There have been seven goals scored combined between the Blue Jackets and Flyers.

Jack Johnson on why it's been an offensive explosion tonight. #CBJ pic.twitter.com/Pr0vYKALPX

— Bally Sports Cincinnati (@BallySportsCIN) March 16, 2018
However, the former third-overall selection from the 2005 NHL Entry Draft should blossom in Pittsburgh with Sidney Crosby and company. Johnson's style of play should complement Pittsburgh's lineup and he'll also be given the opportunity to see an increased role with the team in comparison to his past two seasons in Columbus.
Anytime a good and veteran skater joins the likes of a caliber team such as the Penguins, there's a chance his performance level will naturally improve both on and away from the scoresheet.
Brandon Manning – Chicago Blackhawks
Take note – the Chicago Blackhawks made multiple appearances on this list.
Chicago missed out on the Stanley Cup Playoffs last season for the first time since the 2008 campaign, and with the Hawks tight in space with the salary cap a signing such as Brandon Manning is fair, and can only add value to the team.
BRANDON MANNING BEATS MATT MURRAY CLEAN GLOVE SIDE AND THE FLYERS RETAKE THE LEAD! pic.twitter.com/xlXpSt0fR8

— Hockey Daily 365 l NHL Highlights (@HockeyDaily365) March 25, 2018
Yes, the Hawks had numerous injuries as noted above and players such as Johnathan Toews underperformed, but it was apparent that Chicago needed to add some stability on the team's blue line. No, Manning is not a flashy defenseman, but his performance on the backend should thrive in Chicago.
The 28-year-old will be relied upon as one of the team's go-to defensive-defenseman, but don't expect him to be overused either. His presence and gritty play automatically improves the Blackhawks' defensive unit from last season, and joining the likes of other defensemen such as Brent Seabrook, Duncan Keith and Connor Murphy only provides more upside for the former Philadelphia Flyer.
Tweet your NHL related questions to @KMcKenna_tLT5 to have them answered & be sure to use the hashtag #McKennasDigest
Kyle McKenna covers the NHL for Hooked On Hockey Magazine. He can be reached on Twitter (@KMcKenna_tLT5)