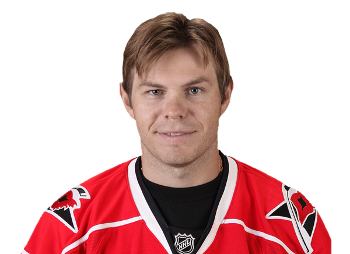 Earlier this week The Edmonton Journal reported that former all-star left-winger Sergei Samsonov would attend The San Jose Sharks' training camp this summer, with hopes of making their opening night roster. The Edmonton Journal gathered this information from Samsonov's "agent" and former Shark Igor Larionov. There's only one problem, Larionov is not actually Samsonov's agent, Neil Abbott is.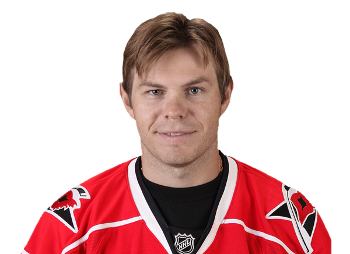 According to Abbott, he is currently speaking to several teams about the possibility of Samsonov joining their roster, but has not made any sort of deal with The Sharks. CSN Bay Area Insider Kevin Kurz asked The Sharks organization about the Samsonov situation, to which they replied with "no comment". So it remains a mystery to whether or not Sergei is a possibility here in San Jose, but the potential benefits of his addition are strait forward.
Sergei Samsanov was drafted eighth overall in the 1997 NHL Draft by The Boston Bruins. The 97-98 Calder Trophy winner netted 235 goals and 336 assists in 888 games throughout his career with Boston, Edmonton, Montreal, Chicago, Carolina and Florida. After posting back-to-back 29 goal seasons in 2000 and 2001, Sergei has failed to reach the 20-goal mark over the last 9 years. Although he doesn't have the same scoring capabilities he did earlier in his career, in 2010 he managed to put up 13 goals and 27 assists with The Hurricanes and Panthers, which was his last season in The NHL
Sergei could fit in well with The Sharks as a top 9 forward, while also adding the experience of a 14 year NHL veteran. If it could be repeated, his 40-point performance in 2010 would be a welcomed addition to San Jose's third line, as no one outside of San Jose's top 6 forwards scored more than 24 points this last season. He could be the offensive talent The Sharks need to round out their line-up, and take some pressure off of their top scorers. It's no secret that when San Jose's stars struggled last season, so did the entire team.
The only thing we know for sure is that Sergei Samsonov will be suiting up for the 2012-2013 season. Whether or not he will end up with The Sharks, or if he can even be effective on the ice, still remains uncertain. I'm choosing to remain skeptical; I'll believe it when I see it. But if he does end up wearing teal this season, I will be excited to see what kind of impact he could have here in San Jose.
Follow me on twitter @ChrisBleedsTeal