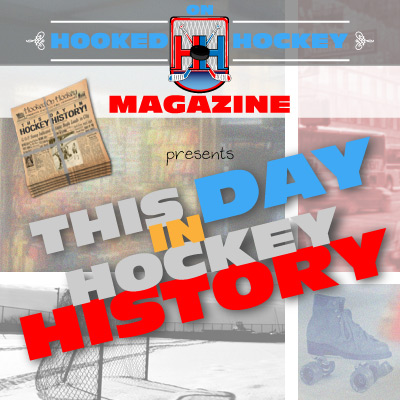 Today in hockey history, teammates combine to set a record, more awesome Gretzky facts, a goalie puts up another zero, two new teams are announced, and a player you probably wouldn't guess sets a pretty respectable record.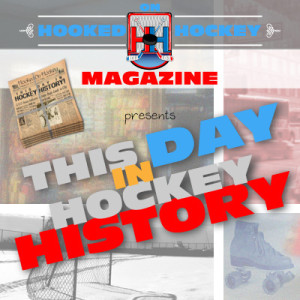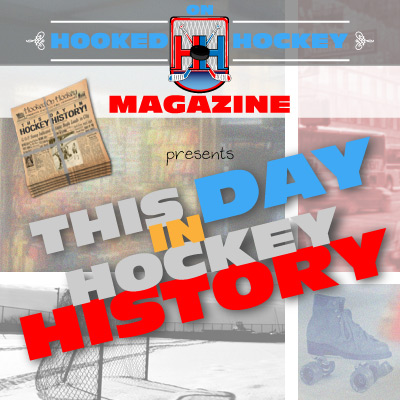 December 6, 1980 – Pittsburgh's George Ferguson and Greg Malone scored in the first 29 seconds of the game to set an NHL record for the fastest two goals to start the game by a single team. The Penguins beat the Blackhawks 6-4.
December 6, 1987 – Wayne Gretzky scored not one, not two, not—OK, he scored five goals, AND added an assist in the Oilers 10-4 win over the North Stars (three of those goals came in the first, his 43rd career hat trick). But it wasn't really a big deal because, you know, it was the FOURTH TIME he scored five goals in one game. Edmonton extended their home undefeated streak against the North Stars to 11 games (9-0-2) with the win.
December 6, 1988 – St. Louis goaltender Greg Millen shutout the North Stars 3-0, his third consecutive shutout. He was the first goalie to record the feat since Tony Esposito in 1971-72. Millen recorded subpar numbers the rest of the year, though, picking up just three shutouts and finishing with a GAA of 3.38 and a save % of .880.
December 6, 1990 – The NHL announced that two cities would be receiving NHL franchises: Ottawa and Tampa Bay. The Lightning and Senators would begin play in 1992. It would be the first time Ottawa hosted an NHL game since 1934.
December 6, 1999 – Steve Thomas scored the overtime winner to give the Leafs a 3-2 win over the Sabres, and set an NHL record in the process: Thomas had scored the most regular-season overtime goals, with 10! Interestingly, 19 players have tied or passed him since: the current leader is Jaromir Jagr with 18 regular-season overtime winners, and he might just add to that record. If you're curious about playoff OT winners, Jagr is tied for second with fourth. And I don't think he'll make it to first, because the leader? Joe Sakic, doubling second place with eight. That's nuts, and heroic.
Source: Hockey Hall of Fame