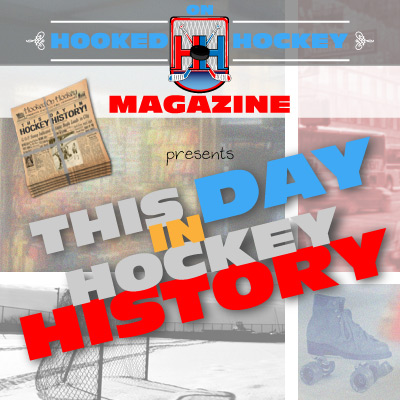 Today in hockey history, a rivalry match results in a new record, two teams record an interesting record, a brother helps his other brothers reach the record books, the NHL makes a key announcement, and a player from a certain nation reaches a milestone.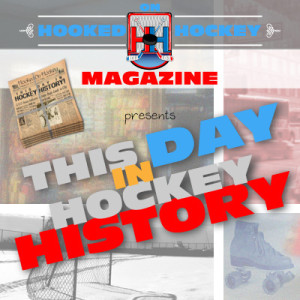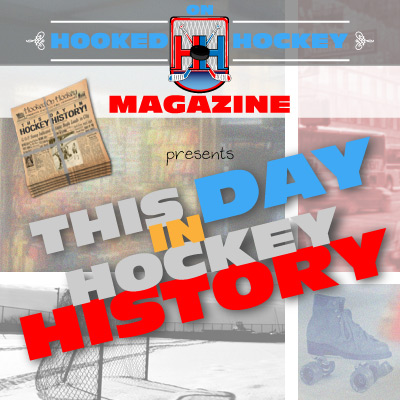 December 9, 1954 – In a classic rivalry match, the Maple Leafs and Canadiens combined for 36 penalties and 15 misconducts, stemming from a line brawl. The 36 penalties set a new record, breaking the old one of 35 (set in 1931). Since then, that record has been shattered by the Bruins and North Stars on February 26, 1981; they combined for an incredible 84 penalties, 67 of which came in the first period! There were 341 penalty minutes in the first and 406 total, though the record for PIMs was set by the Sabres and Senators on March 5, 2004.
December 9, 1978 – The Penguins tied the Sabres 4-4 in Pittsburgh, the seventh consecutive tie between the two teams!! How does that happen? They finished just three points apart by year's end (Buffalo had 88 and Pittsburgh had 85), both second in their respective divisions, so maybe they were just that evenly matched (though the record spanned from the previous season).The Pens also improved their unbeaten streak to seven games (4-0-3).
December 9, 1982 – Flyers rookie Ron Sutter made NHL history when he scored his first NHL goal, and that name might sound familiar, because he was the fifth Sutter brother to score an NHL goal, a new record! The Flyers beat the Nordiques 4-1. Earlier in the year he set a record for his brothers by simply playing in his first game, but it took him 12 days (four games) to set this one.
December 9, 1989 – The NHL announced that it planned to expand the league from 21 teams to 28 within the next ten years. The announcement was made by league President John Ziegler at the meeting of the NHL's Board of Governors in Palm Beach, Florida. I guess he liked the weather down there, which is why he decided to put two teams in the state of Florida in that time; The Tampa Bay Lightning joined the league in 1991 and the Florida Panthers joined two years later in 1993. The other teams to join from 1989-99 were the Sharks, Senators, Mighty Ducks, Predators, and Thrashers, meeting the quota of seven set in '89. The Wild and Blue Jackets rounded at the 30 total teams in 2000.
December 9, 1992 – In a 5-2 Bruins loss to the Sabres, Boston's Gordie Roberts became the first U.S.-born player to play in 1,000 NHL games. Yep, it took 75 years for NHL teams to realize that Americans could play hockey too.
Source: Hockey Hall of Fame