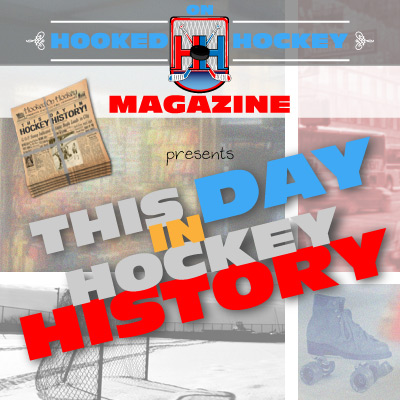 Today in hockey history, on "Desperation Day," a Leafs legend is born, a defenseman sets a record that probably should have been set by a forward, a goalie with a funny name, a goalie with a rough start to his career, a skater has his record broken (which was just covered in yesterday's segment), and the same goalie who had the rough start has his record broken.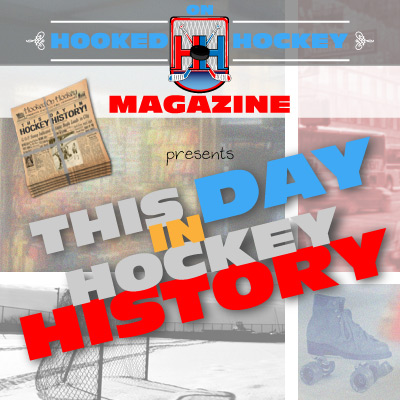 February 13, 1971 – NHL center Mats Sundin was born in Sollentuna, Sweden. Drafted in 1989 as the first European-born player to be taken first overall, Sundin played four seasons with the Nordiques, 13 seasons with the Leafs, and one final, unfortunate season with the Canucks, and his 1,346 games played is good for the most ever by a European-born player. He also holds the record for most points by a Swedish player. Additionally, he holds Leafs records for goals (420) and points (987).
February 13, 1975 –Bobby Orr picked up an assist to reach the 100-point mark, becoming just the second NHL player to record six 100-points seasons, and the first to do so in six consecutive years. Who would've thought that record would be set by a defenseman?
February 13, 1983 – In a 3-1 win against the Canucks, Bruins goaltender Pete Peeters extended his unbeaten streak to 31 games (26-0-5), the second-longest streak in NHL history. And yes, Pete Peeters is his real, birth-given name, not just some weird hockey nickname. Too bad he never played with the Peterborough Petes.
February 13, 1989 – In his first NHL game, against Detroit, Winnipeg Jets goalie Bob Essensa allowed a goal on the first shot he faced and another on a penalty shot five minutes later. Not how you want to start your career.  Surprisingly, though, he managed to keep the Red Wings scoreless for the rest of the game and came out of the game with a tie. He'd finish the season at a dismal 6-8-3, though, and finished his career three games under .500, but he'd set a record with the franchise…although that would be broken five years later.
February 13, 1992 – Remember yesterday's segment where Craig Ramsay missed his first game in 776 games, ending his record streak for consecutive games with one team? Well, Steve Larmer broke that record (appearing in game 777) with the Chicago Blackhawks, playing in a 2-2 tie against the Kings.
February 13, 1999 – Nikolai Khabibulin made 25 saves in a 4-1 Coyotes win over the Avalanche, making him the franchise's winningest goalie (breaking Bob Essena's record, who we just talked about earlier…keep in mind that the record accounts for both the original Jets' and the Coyotes' stats). He managed to break that record in the first five seasons, and he'd have another 11 NHL seasons to add to his career totals.
Source: Hockey Hall of Fame
Love Reading About Hockey?

Subscribe to keep up-to-date with the latest and most interesting hockey news!
| | |
| --- | --- |
| | We hate spam just as much as you |