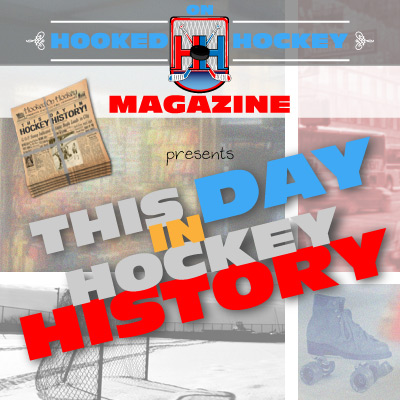 Today in hockey history, a shutout that was very bad for the team on the receiving end, a series of very interesting trades for an individual, a new franchise chooses its team name, a defenseman scores on everybody, and a first overall pick that, well, just hasn't worked out very well.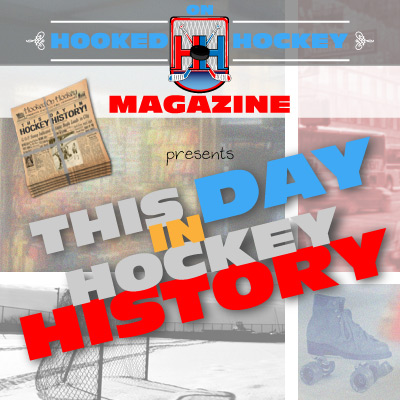 February 16, 1929 – Bruins Rookie Cecil "Tiny" Thompson recorded the ninth shutout of his career/season in a 3-0 win over Chicago, a game that was played in Fort Erie, Ontario for some reason (if anyone would like to chime in and explain why that'd be great). On the other side, it was the fourth game in a string of eight games in which the Black Hawks failed to score a single goal. That's 24 periods, or 540 minutes of game time, without a goal. Get it together, 1929 Black Hawks!
February 16, 1994 – Pittsburgh traded Marty McSorley and Jim Paek to the Los Angeles Kings in exchange for Tomas Sandstrom and Shawn McEachern. Interestingly enough, McSorley began his career in Pittsburgh in 1983 but was traded to Edmonton in 1985, where he became famous for being Gretzky's "bodyguard." When Wayne was traded to Los Angeles in 1988, he of course had to bring his bodyguard with him. So McSorley played in LA from 1988 to 1993 when he got traded back to Pittsburgh. However, the Kings realized that trading him was a mistake, so six months after being traded to the Penguins, he was traded back to the Kings.
February 16, 1998 – The new Atlanta NHL franchise announced that their team name would be the "Thrashers," a name based on Georgia's state bird (the brown thrasher). Ten years later they'd announce that they didn't like that name and would be changing the name of their team to the Jets. …The Winnipeg Jets.
February 16, 2001 – Mathieu Schneider became the first defenseman in NHL history to score a goal against all 30 NHL teams, scoring in a 4-0 Kings' win against the Minnesota Wild. That's pretty neat! I don't think even Crosby or Ovechkin could pull that off, assuming they stay with their current teams for the rest of their careers.
February 16, 2001 – First overall pick rookie goaltender Rick DiPietro made 24 saves to pick up the first victory of his NHL career in a 4-2 Islanders win over the Oilers. It was just one of three wins that season, as he put up a record of 3-15-1 on a struggling Islanders team and was subsequently sent to the minors following the season.
Source: Hockey Hall of Fame