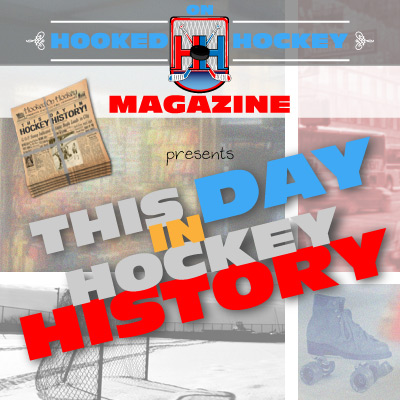 Today in hockey history, a team doesn't show up on their date, a legendary defenseman becomes (unfortunately) the second player to accomplish a feat, a pair of brothers have a good time, and a ridiculous losing streak that ultimately ends in success.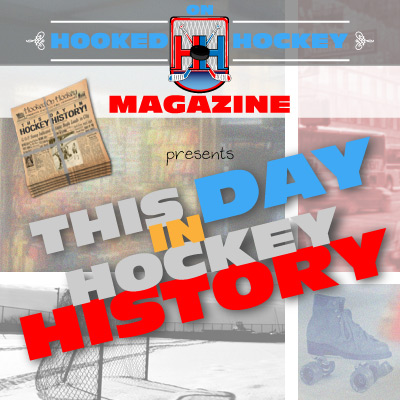 February 20, 1924 – The Montreal Canadiens and their fans waited two hours for the Senators to arrive for the game, but they never showed up! Fifty miles away, the team was stranded in a train stuck in the snow. The game was played the next night and the Habs would win 3-0, presumably because the Senators were tired from throwing on the snowshoes and making the 50-mile trek to the arena (I made that up).
February 20, 1971 – Bobby Orr picked up an assist to record his 100th point of the season (in a 5-4 loss to the Kings), making him just the second player to record two 100-point seasons. The first player? His Bruins teammate, Phil Esposito, who accomplished the feat just two weeks earlier. So close, Bobby!
February 20, 1981 – Quebec rookie Peter Stastny recorded his first career hat trick, and in a pretty awesome coincidence, his younger brother, Anton, also recorded his first career hat trick, all in a 9-3 Nordiques win over the Canucks. Both were playing in their first NHL season, and the older brother one-upped the younger brother by recording three assists compared to Anton's two. Those must have been some happy parents!
February 20, 2004 – Roberto Luongo and the Panthers shutout the Penguins 2-0 to extend Pittsburgh's losing streak to SEVENTEEN GAMES. They'd lose their next game as well but win the one after that, giving them an 18-game losing streak in an era where there were actually ties…they went an astonishing 0-17-0-1 and would finish the season dead last at 23-47-8-4. The league felt so embarrassed for the team that they would give them Evgeni Malkin and Sidney Crosby in the next two drafts. Sometimes, it pays to lose.
Source: Hockey Hall of Fame