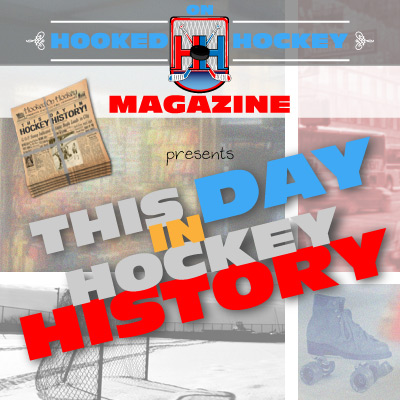 A lot going on today in hockey history, including a few feats by the Great One, a crazy week for a pair of brothers, a few Olympic gold medals, and a miracle.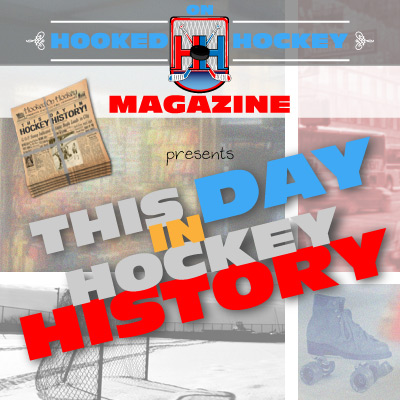 February 22, 1981 – Remember the post from two days ago when the Stastny brothers each recorded their first career hat trick in the same game (for the same team)? Well, on this day, they both recorded their first eight-point games of each of their careers, both setting a rookie record for points in a game; a record that I imagine was set on the exact same play, meaning they each set the record at the exact same time, a record that still stands today. Peter went 4-4-8 (four goals, four assists, eight points) and Anton went 3-5-8. The Nordiques beat the Capitals 11-7 in a game that boiled down to who could be worse defensively.
February 22, 1983 – Marcel Dionne became the first player in NHL history to get at least 40 goals in nine seasons, reaching the mark when he scored for the Kings in a 5-3 win over Boston. He'd fall one short of 40 the next season, but scored 46 the year after that, giving him 40+ in 10 seasons. Gretzky already had seven 40-goal seasons by the time Dionne reached that mark, and Wayne would eclipse the record by recording 40 goals in 13 seasons.
February 22, 1984 – Oh, more Gretzky, you asked? OK. The Great One scored four goals (and an assist) in a 9-2 win over the Penguins to earn his 10th hat trick of the season, tying the record for most hat tricks in one year set by Wayne Gretzky in 1981-82. How many players even score 10 hattys in their CAREER?? Oh, he scored four goals the night before, too.
February 22, 1997 – Anaheim's Teemu Selanne became the first player in NHL history to score a goal against 24 teams in one season, scoring for the Mighty Ducks in a 4-2 win over the Coyotes. It's tough enough for some players to score against every NHL team in their entire career, and the Finnish Flash almost did it in a single season.
February 22, 1998 – The Czech Republic, led by Dominik Hasek, won the gold medal at the Winter Games in Nagano, beating the Russians 1-0. You might feel bad for Russia/the Soviet Union because they fell short twice in a single post, but keep in mind that they won EVERY YEAR from 1956-1998, excluding two golds by Team USA in 1960 and…1980.
February 22, 1980 – Do you believe in miracles?? YES! On this day, the U.S. Olympic hockey team upset the heavily favored Soviet Union 4-3, scoring twice in two minutes (including the game winner from captain Mike Eruzione) at Lake Placid, New York. Team USA was outshot 39-16, but Jim Craig stood on his head and did a few cartwheels to keep the dream alive, finishing the tournament with 163 saves in seven games (playing 419:36 minutes, the most by far of any goalie). History was truly made on this day, as it continues to be the most cherished moment in American hockey history, and one of the most memorable feats in all of American sports, despite it being just their second-to-last game. USA would beat Finland 4-2 to clinch the gold two days later. Also, there's a movie about Team USA's journey to the gold, which is definitely worth the watch for any hockey fan, Russian fans included! And to be fair to the Soviets, they probably would have won the next nine games if it was a 10-game series.
Contrary [to what seems to be] popular belief, the game against Finland wasn't actually the gold medal game; the Olympic format was a bit different back then, not like the playoff bracket we have today: Twelve teams were split into six groups and played each other once. The top two teams from each group advanced to the final round, where they played the top-two teams from the other division once each. Games played against the other winner in their own division counted towards the "finals" standings (for example, USA's 2-2 tie against co-winner Sweden carried over and counted as a tie in the finals standings). So in reality, USA could have won the gold if they lost against Finland and Sweden beat the Soviets!
Source: Hockey Hall of Fame