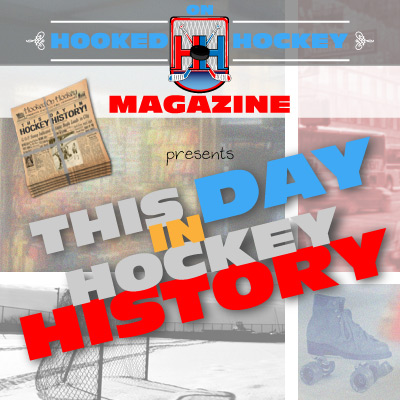 Today in hockey history, a team goes from champs to chumps, an unfortunate passing of one of the pathfinders of the NHL, a little bit different goalie accomplishment, and a crazy overtime feat.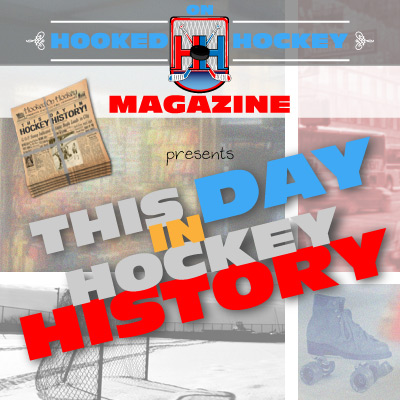 February 4, 1940 – The New York Rangers extended their team-record home winning streak to 11 straight games with a 9-0 win over the Montreal Canadiens. They'd win the Cup that year, but apparently it took them only four years to go from champs to scrubs, as they'd lose 9-2 and 15-0 to the Detroit Red Wings in a span of less than two weeks.
February 4, 1943 – Frank Calder, president of the NHL since its inception in 1917, passed away as a result of a heart attack, and was replaced on an interim basis by Mervyn "Red" Dutton. At age 38, Dutton played for the New York Americans during the 1935-36 season, and he was also the coach, making him the second player-coach in league history. He had a…let's say "interesting" career as an executive, full of loyalty, betrayal, and curses.
February 4, 1991 – Detroit Red Wings' goalie Tim Cheveldae set a new team record with his fifth assist of the season, breaking the old record held by Al Smith (although the Wings lost 6-4 to the Kings). That's more assists than John Scott (a "forward") has in his entire 146-game career.
February 4, 2003 – Colorado Avalanche defenseman Greg de Vries became just the second player in NHL history to score the overtime winner in two straight games when he scored with 42.3 seconds remaining in OT to give the Avs a 3-2 victory over the Bruins. That record would amazingly be broken a few years later by a rookie…but I guess you'll just have to wait until the March segment to find out about it (no, you may absolutely not Google it; that is forbidden! Although if you look closely enough on this page, you just might be able to figure out who it is).
Source: Hockey Hall of Fame