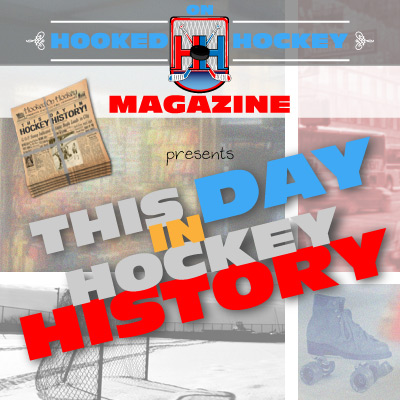 Today in hockey history, the birth of one of the more notable characters in the NHL today, news is broken to an NHL goalie that pucks to the face hurt, the Leafs help out a fellow team, a Hall of Famer with an unfortunate end to his career, and one of the most ridiculous individual records you will ever hear of (and no, it's not done by Wayne Gretzky).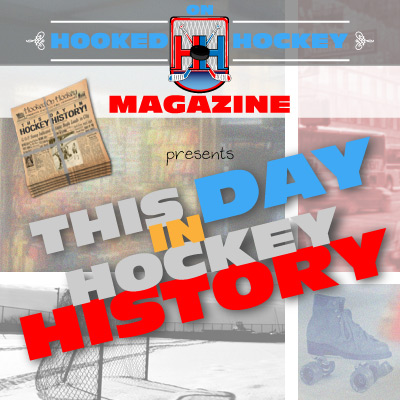 February 5, 1934 – Current "analyst" Don Cherry was born in Kingston, Ontairo. Cherry actually played in just one NHL game in his career, a playoff game with the Boston Bruins (no points) in 1955, and coached the Bruins from 1974-79 (and he'd coach one season with the Colorado Rockies the next year). While his NHL experience is surprisingly limited, his experience with wearing ridiculous suits is pretty reputable.
February 5, 1961 – A game between the New York Rangers and the Bruins at Madison Square Garden went through a 30-minute delay when Rangers' goalie Gump Worsley was hit in the face with a puck and had to receive first aid (Rangers won 5-2). It took only half an hour to fix someone's broken face, but it took the league more than 50 years to realize that wearing some kind of face protection in a sport with a hard, rubber disk that travels 80+ mph was a good idea.
February 5, 1972 – The Philadelphia Flyers ended their team-record 19-game road winless streak (0-15-4) with a 3-1 win at Toronto. Any time you just need something good to happen to your team, you just play the Leafs, apparently.
February 5, 1994 – Washington Capitals' Peter Bondra scored four goals on four straight shots in a span of 4:12 in the first period, setting a ridiculous NHL record for the fastest four goals by one player. If that happened at the beginning of the game, he'd be on pace for 57 goals for a single game. Because that obviously wasn't good enough, Bondra added another goal in the second period, leading the Capitals to a 6-3 win visiting over the visiting Lightning. Now that's a record I feel like even a 23-year-old Gretzky would have trouble breaking. (Interestingly enough, Bondra scored three consecutive goals exactly five years later in a 4-1 win against the Hurricanes…I guess February 5 was his day.)
February 5, 1998 – Mike Gartner, with the Phoenix Coyotes, set a new NHL "record" for games played by a player (non-goalie; we established in a previous segment that CuJo is the goalie who holds the record there) who never won a Stanley Cup. He set the mark when he appeared in his 1,412th NHL game in a 6-2 loss to the Flyers, passing Hall-of-Famer Harry Howell (Gartner would finish his career with 1,432). The closest he came to the Cup was playing on the New York Rangers 1993-94 team, the team that won the Cup that year, but being traded at the deadline. Despite never even reaching the Finals or winning an individual award, Gartner was voted into the Hall of Fame in 2001 and would have his number #11 retired by the Washington Capitals. Too bad a guy who scored 708 goals and 1,335 points never got to raise the Cup.
Source: Hockey Hall of Fame