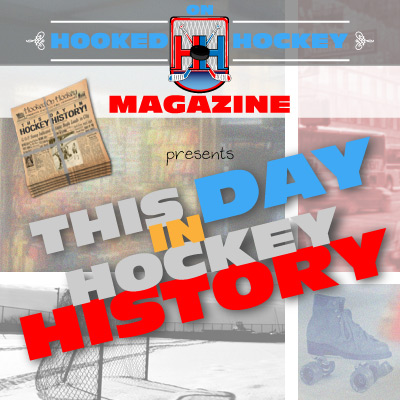 Today in hockey history, we haven't had a Gretzky fact in like three days so I figured it's about time to remind you how he's better at you than everything. Also, a Red Wings captain shows why he's captain, a huge trade involving many notable players, and an Ottawa Senators player milestone.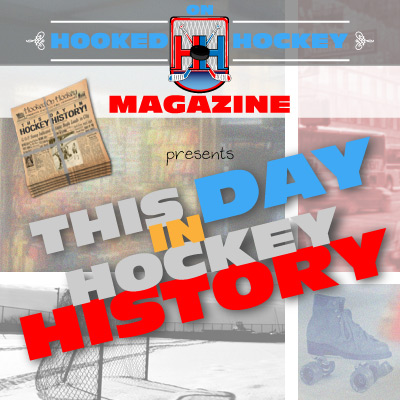 February 6, 1981 – Because it's impossible to avoid talking about him, Edmonton's Wayne Gretzky scored a natural hat trick (his fourth career trick) and added three assists for his 100th point of the season, giving him 100 points for the second straight year (and his first two) as the Oilers beat the visiting Winnipeg Jets 10-4. He would reach the same points milestone…in each of the next 12 years after that. Is there anybody else in any profession who was ever as good at their professional as this guy was at hockey?
February 6, 1988 – Captain Steve Yzerman put the team on his back in the latter stages of the game, scoring three goals in a row (starting late in the second period) to rally the Red Wings from a 4-2 deficit against the Canadiens to a 5-4 Wings road win. There's a reason he was named the youngest captain in league history at the time.
February 6, 1998 – In a blockbuster deal, the New York Islanders traded Todd Bertuzzi, Bryan McCabe, and a 1998 3rd round draft pick to the Vancouver Canucks for Trevor Linden. The Islanders would trade Linden at the end of the next season to the Canadiens for a first rounder, which turned out to be nothing essentially (surprise), he'd get traded again two years after that to the Capitals, and he'd complete the circle and be traded back to the Canucks where he would finish his career, never to be traded again. (Bertuzzi spent seven years with the Canucks).
February 6, 2003 – Radek Bonk became the first player to appear in 600 games as a member of the Ottawa Senators when he played in a 2-2 tie against the visiting Flyers. Bonk (heh, Bonk) would finish with 689 games with the Sens, and four players since have passed him, including the legendary Wade Redden, but most notably Daniel Alfredsson (1,139 and counting) and Chris Philips (1,034 and also counting). I mostly put this fact in here because I wanted to use the name "Bonk."
Source: Hockey Hall of Fame
Love Reading About Hockey?

Subscribe to keep up-to-date with the latest and most interesting hockey news!
| | |
| --- | --- |
| | We hate spam just as much as you |