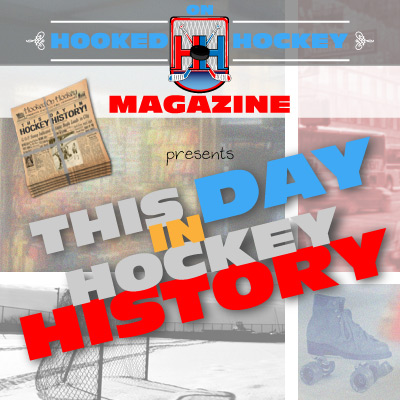 Today in hockey history, a milestone for a new franchise, a game announcement for Japan, Gretzky tries to steal the spotlight again, making fun of Scott Gomez, and a few notable broadcasters are named as award recipients.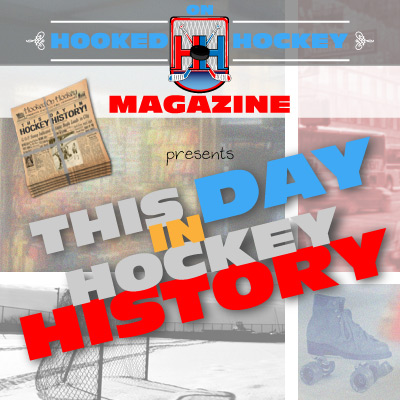 January 15, 1986 – Edmonton goaltender Andy Moog increased his unbeaten streak to 17 games (14-0-3) in a 4-1 over the Whalers. As if it had to be mentioned, Gretzky led the scoring with two goals and an assist.
January 15, 1999 – Nashville Predators rookie goalie Tomas Vokoun made 31 saves for his first career shutout, which was also the expansion team's first franchise shutout. The milestone came in a win over another recently new team, the Phoenix Coyotes.
January 15, 2000 – The NHL announced that the Pittsburgh Penguins and the Nashville Predators would open the 2000-01 NHL season with a two-game series in Japan. The games were played at Saitama Super Arena outside of Tokyo, and the teams split the series, each winning their "away" game by the score of 3-1.
January 15, 2004 – Martin St. Louis scored three goals in the first period in just a span of 9:43 in a 5-4 win over the Hurricanes. That's more goals than Scott Gomez has scored in the past…two years? And presumably, with his recent status update, for the next year as well. Also, Dave Andreychuk became the 25th player in NHL history to score 1,300 career points. Oh, the Lightning would go on to win the Cup, too.
January 15, 2004 – Long-time NHL broadcasters John Davidson, arguably one of the greatest color commentators of all time ("Ohhhh, baby!"), and Mike "Doc" Emrick, arguably one of the greatest play-by-play announcers of all time ("Waffleboarded away!" and RANG. OFF. THE. PIPE."), were named recipients of the 2004 Lester Patrick Award for outstanding service to hockey in the U.S. Long-time executive Ray Miron was also named a recipient.
Source: Hockey Hall of Fame